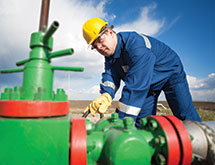 Craig Energy provides end-to-end integrated services intended to save its clients time and money. Its services include transportation, logistics, water management, construction and drilling. With its head office in Denver, Craig Energy has operations across the main domestic shale plays, serving a wide variety of customers, including major exploration and production companies and independent operators.
"Our commitment is to do what we say we are going to do, meaning we will deliver on time, on budget and exceed safety regulations," the company pledges. CEO Danny Jimenez says: "Our success is and will always be a consequence of our safety culture."
Its management team has diverse oilfield service experience with tenured operational personnel. It is an analytical and evidence-based company that is focused on exceeding customers' expectations and delivering value to its customers.
Craig Energy's range of transportation and logistic services covers heavy haul mobilization for drilling and workover rigs. It provides a wide variety of winch trucks, water trucks, side dumps, belly dumps, low-boys, drop decks, flat beds, one-tons and hydro-excavators.
Construction services include location builds, access and roads. The company's specialties include facility construction, drilling and blasting services. "Since 1982, we've met the most challenging construction requirements by bringing together experienced construction operators and the latest technology, including GPS and laser technology CAT equipment." Jimenez says.
Drilling services
Developments in drilling methods and technology are leading to efficiency gains for oil and gas operators. Recent operational techniques such as pad drilling allow rig operations to drill groups of wells more efficiently because of the improved time for rigs to move from one well location to the next, while reducing the overall surface footprint. Drilling contractors can drill multiple wells in a shorter time than they might have otherwise, with just one well per site.
Surface drilling is a critical component of the pad drilling process. To reduce cycle time, many drilling programs in key U.S. shale basins include spudder rigs. In fact, in 2010, less than 5 percent of Bakken operators used spudder rigs to reduce their cycle times and improve their cash flows, Craig Energy says. Today, 40 percent of all Bakken operators use spudder rigs as a way to improve efficiencies and strengthen their cash positions, the company says.
Surface drilling with a spudder rig meets the demand from the oil and gas industry to drive down cycle time – when the well is spud to when production is turned on – while increasing efficiencies. Allowing a surface rig to drill the surface holes before a large rig moves to the location provides the following benefits:
+ Cycle time is significantly reduced by utilizing surface rigs. The time reduction per well is significant, but each multi-well pad has an even larger impact in getting production turned on faster.
+ Pre-setting surface with a spudder rig allows a big rig to work effectively and efficiently by allowing the big rig to focus on the deeper drilling.
+ Drilling costs can be minimized, particularly on surface holes that have lost circulation or formation drilling issues by utilizing a spudder rig versus a larger rig that holds a higher day rate, the company says.
+ Streamlining operations by pre-setting the surface allows pads to be brought on at a quicker pace, saving several days in the drilling process and thus the amount of time to get production online.
+ Footage capacity drilled can be significantly increased by utilizing a surface rig, thus increasing the potential number of wells drilled per year.
Craig Energy takes care of the first steps in the drilling process, which means that pads get running more quickly. The company's value proposition comes from developing strategic partnerships with customers to reduce operating costs by increasing operational efficiencies through end-to-end bundled and integrated services.
Conductor rigs
Conductor drilling rigs or bucket rigs with experienced rig operators can increase operational efficiencies. "Our seasoned personnel with extended experience in drilling conductor, rat and mouse holes and other requirements are recognized by customers as strategic operational partners," the company says. "Our reliable equipment and flexible scheduling provides added value to our customers' operations."
End-to-end water management services offered by Craig Energy include the latest treatment technology for produced and flowback waters. Craig Energy internally coordinates from the dirt work to the surface cement job to minimize any nonproductive time, thereby increasing the overall efficiency.
New Rig
Craig Energy has added a new rig to its lineup: the Atlas Copco Predator, which was built based on suggestions from large and small drilling contractors and producers. It was designed specifically for the oil and gas industry to meet its complex drilling and financial demands, and can drill vertical, directional and horizontal holes with air and mud in unconventional formations.
It has a pullback of 200,000 pounds, pulldown of 50,000 pounds and can drill to depths of 8,000 feet. The Predator is meant to reduce cost and non-drilling time while improving performance and energy efficiency.
"The rig goes above and beyond the minimum requirements to enhance safety with increased automation and hands-free pipe handling," Craig Energy says. "It also requires less manual labor and a smaller crew. In some case studies, the rig has reduced the crew to a team of only three, and decreased drilling time from 20 to 13 hours. The Predator does all of this with minimal environmental disturbance." Craig Energy estimates the Predator can be operated with smaller crews at almost a 50 percent reduction in time.