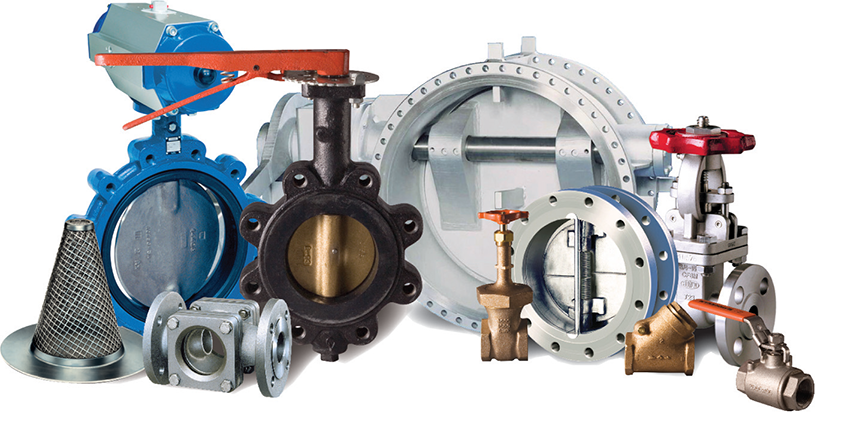 CRANE Energy Flow Solutions
Drive for excellence
Originally established as a valve, fitting and speciality castings producer over 150 years ago, Crane Co. has grown into a diversified global manufacturer of engineered industrial products with a substantial presence in a number of focused niche markets.
Founded in 1855 by R.T. Crane, one aspect that hasn't changed is the company's commitment to instilling quality, integrity, engineering experience, and a lifetime's performance into every product – values that have been Crane's formula for success throughout its history. Today, Crane's products can be found behind the scenes in many core aspects of modern life. The company now employs approximately 10,000 employees across 25 countries through its five dedicated business segments. The largest of the company's five segments, Crane Fluid Handling, provides highly engineered products specifically for fluid handling applications worldwide. Two of the businesses that make up this Fluid Handling segment of Crane are CRANE ChemPharma Flow Solutions and CRANE Energy Flow Solutions that, combined, provide trusted brands and products for the ever growing oil, gas, power, nuclear, chemical and pharmaceutical markets.
Headquartered in Shenandoah, Texas, USA, CRANE Energy Flow Solutions has a dedicated focus on the oil, gas, refining, and power markets. Its product portfolio offers a wide range of flow control solutions for commercial and industrial process pipelines, including: gate, globe, swing check, wafer check, nozzle check, resilient-seated butterfly valves, high performance and triple offset butterfly valves, metal seated ball valves and metal seated plug valves. Within this portfolio, CRANE Energy incorporates some of the best-known brands in flow control history, each with its own long, product legacy: ALOYCO, CENTER LINE, COMPAC-NOZ, CRANE, DUO-CHEK, FLOWSEAL, JENKINS, KROMBACH, NOZCHEK, PACIFIC VALVES, STOCKHAM, TRIANGLE, UNI-CHEK, CRANE Valve Services and CRANE Nuclear.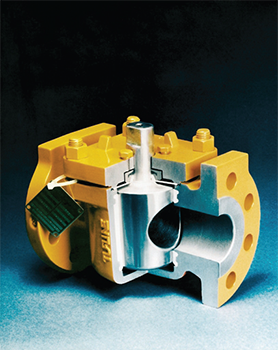 Headquartered in Cincinnati, Ohio, US, CRANE ChemPharma Flow Solutions designs and manufactures a variety of high performance products including: sleeved plug valves, lined valves, high performance butterfly valves, aseptic and industrial diaphragm valves, actuation, lined pipe, fittings and hoses, and air operated diaphragm and peristaltic pumps. Its trusted brands including Saunders, XOMOX, DEPA, ELRO, REVO and Resistoflex, offer complete and innovative fluid handling solutions designed for the most demanding corrosive, erosive, and high purity applications within the chemical, biotechnology and pharmaceutical industries. Also, its XOMOX brand offers some products (i.e. the Tufline HF Valve for hydrofluoric acid applications) that complement CRANE Energy's portfolio of products for the oil and gas industry.
In addition to producing globally recognised products and services, Crane demonstrates its knowledge and experience in the fluid handling industry through its Technical Paper No. 410 (TP-410). Published by Crane Valve Group and marketed and distributed by Engineered Software Inc.'s Flow of Fluids, the TP-410 is a technical resource for engineers, designers and engineering students that explains the flow of fluid through valves, pipes and fittings to aid in the appropriate selection of equipment for piping systems. Originally developed in 1942, the TP-410 has been updated several times, but the most recent 2009 edition marked the introduction of a companion website containing a suite of web-based tools that solve equations found within the paper. Other new entries include chapters on Pumps, Control Valves and Flow Meters, as well as an updated bibliography and technical references.
With such a wide scope of products and services available, Crane's engineering, quotations, and sales departments work closely with clients to determine the best flow control solution for difficult applications. With such a long history and vast installed base of products, CRANE Energy and CRANE ChemPharma have many standard valve configurations that are prebuilt and inventoried to meet lead-time requirements. The company also has the ability and resources to customise products for its customer's needs.
Certainly, Crane's commitment to the highest standards of business conduct through ethics, added value, and employee wellbeing gives it a competitive advantage, not only in terms of the market-leading quality of its products, but also valuable customer relationships. Remaining true to its founding values, Crane's legacy of revolutionary leadership, innovation, quality, customer focus, and relentless drive for excellence continues to form its strategy for the future.
*All names and brands are registered trademarks of Crane Co.
CRANE Energy Flow Solutions and CRANE ChemPharma Flow Solutions
Products: Flow Control Solutions