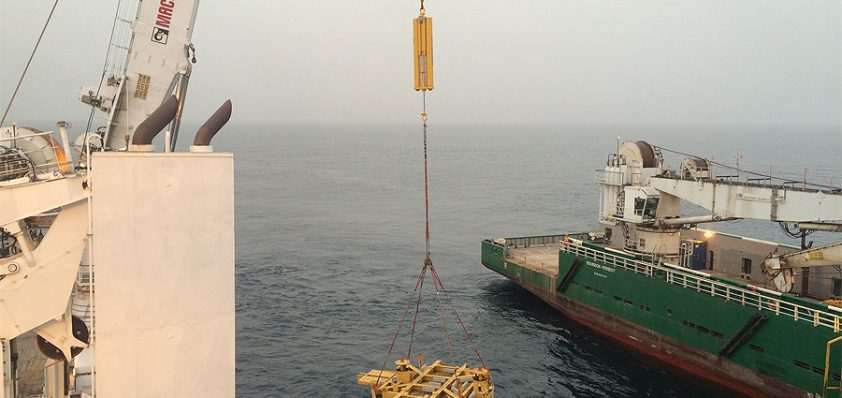 A large haul
Since it was founded in 1983 by Ernst Børge Johansen, who saw a gap in the market following an increasing number of lifting accidents in the North Sea, Ernst-B Johansen AS and its marketing brand Cranemaster has grown rapidly over the last three decades.
Today the niche firm holds the crown as the world's leader in shock absorbers and passive heave compensation system for lifting operations, as product manager at Cranemaster, Kristian Holland begins: "Although we were founded in 1983, Cranemaster struggled to gain acceptance in the industry until the 1990s; following steady growth in the 1990s, business began to boom in the early 2000s as companies became increasingly stringent towards issues such as safety and weather operability during heavy lift operations.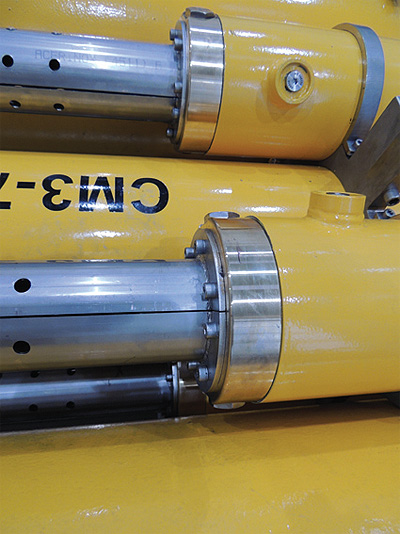 "Our operations are very focused on one key area – we supply Cranemaster units, which are mainly rented out to offshore operators to reduce the effect of wave induced movements. On top of this, we provide engineering related services to the same operators we supply to and also work on spinoff projects that build on the same technology," he adds.
With its main office in Stathelle, Norway, warehouses in Norway, Singapore and Australia and agents in Singapore, Perth, Rio de Janeiro and Esbjerg, Cranemaster is strategically located to meet the needs of its impressive customer base. Currently it is also establishing an agent to improve the support of the GoM (Gulf of Mexico) region. "We work with all major installation companies and offshore lifting organisations," confirms Kristian. "These companies are present across the globe, so we send our products and deliver our services wherever they are needed." Clients include Technip, Subsea 7, EMAS, Jumbo, Allseas, Transocean, BP, Maersk and a number of other companies.
Committed to preventing unwanted movements that are experienced due to motion of the boom tip/movement of the load when it comes into contact with water during lifting operations, Cranemaster uses its units as a combination of a spring and a damper to reduce movements and lower dynamic forces. Because of this, the use of a Cranemaster unit allows for the increase of the operational weather/ wave window during operations, which results in minimised waiting times for ships and personnel, as well as significantly improved safety throughout projects.
Cranemaster is a niche company with strong dedication to its two core activities. The primary activity is the rental of Cranemaster units, these are a spread of units covering a load range from a few tonnes up to 1400 tonnes, as Kristian notes: "We work with major installation and offshore lifting companies and our Cranemaster units are present all over the world, with units located in Singapore and Perth. A storage location is currently also being established in the GoM region. These products are sent out for operations and are then brought back by clients for demobilisation and maintenance at Cranemaster's locations once they are used as needed. We are committed to maintaining quality and work to deal with any issues as they arise; with this experience that we have gained from our collaboration with offshore oil and gas installation activities, we are increasingly expanding our footprint also into the offshore wind industry, where clients have similar challenges with regards to lifting operations."
Cranemaster is a company with fast reaction to customer needs: In August 2014, a client called for support when a pile hammer got trapped by suction forces in the sea floor during pile hammering. Within hours, the unit was shipped from Stathelle, to be picked up at the west coast of Norway. The next day the unit was operational in the North Sea, connected between the hook and pile hammer and put the system under tension to de-couple the movements of the boom tip from the stuck pile hammer. The pile hammer was successfully recovered without damage to any equipment.
Cranemaster is also an excellent partner for large installation projects. The ISO 9001:2008 certified, Achilles JQS qualified and AAA rated company is preparing units for specific operations and with specified functionality as needed for specific operations. A recent example of this custom service is the company's project with Subsea 7 on the Gorgon & Jansz field offshore Australia. This involved the construction of two SWL 700 tonne units that were connected in parallel to enable installation of structures with weights of up to 1000 tonnes. The Cranemaster units were configured for transfer of the 1000 tonne structures through the splash zone. Then, once at a predefined depth, the Cranemaster units readjusted themselves to deliver maximum reductions in landing speed before the module was safely installed on the seafloor at a depth of nearly 1400 metres.
"This was one of our biggest projects to date, and it represents a world record load for offshore heave compensated subsea installation. Because it was such a heavy lift of 1000 tonnes, we had to use the two units with SWL 700 tonne in parallel to reach an overall lifting capacity (SWL) of 1400 tonne. To ensure work was carried out accurately, we worked closely with our customer Subsea 7 throughout the project," highlights Kristian. In addition to constructing and supplying the units, the company also took responsibility for the lift calculation. The project was a great success, and the units worked as expected throughout all phases of operations.
The second core activity, beside design and rental of the Cranemaster units, is Cranemaster's significant expertise in lift analysis and lift planning like for the project on Gorgon & Jansz. This activity is driven by the need for understanding and estimating the lifting operations and the influences of all dynamic effects. The operator will need to know what kind of forces that will be active during the operations, and how the operation needs to be conducted to enable safe and robust implementation with an optimal operating window. Analysis is conducted with the dynamic simulation tool Orcaflex and with internally developed software that is suitable for doing characterisations of all lifting phases. This is backed up by the significant experience that has been built up over the years of operation.
Well-established within the niche area it operates in, Cranemaster's future looks positive as opportunities continue to develop in both the oil and gas and the wind farm industries. "We have a number of projects coming up, but it is too early to give details on these. Over the next few years it is our goal to continue developing our technology, its flexibility, usability and load range; on top of this, we will continue to operate in the offshore sector, but will also look into ways to use our competence in other markets," Kristian concludes.
Cranemaster
Services: Supplier of shock absorbers and passive heave compensation systems foroffshore lifting operations