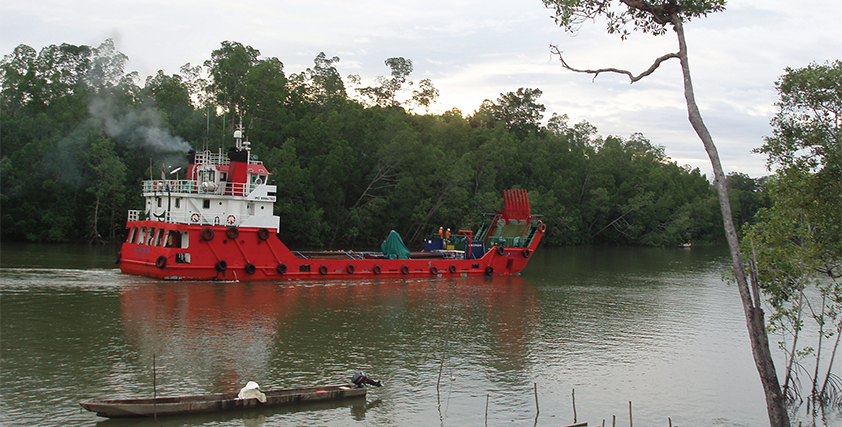 Ahead of the curve
With its range of ship services that includes sales and purchasing, chartering, cargo broking, commercial operations, technical support and crew management, Cranium Offshore continues to provide quality ship management services, which ensure ship owners the smooth and profitable operation of their vessels.
Providing chase boats to offshore seismic survey companies, the company acts very much as a back-up service to this particular industry sector by supplying the boats needed in the operation of bigger survey vessels.
"Anchor handling tug supply vessels, fire fighting boats, straight supply vessels and accommodation work barges are most definitely among the range of vessels that are in particular demand in today's market," explains managing director Robert Nathan. "This demand continues to come from many of the countries in which the company has worked hard to firmly establish its presence, including India, China, Japan, Malaysia, Thailand, Indonesia and Thailand.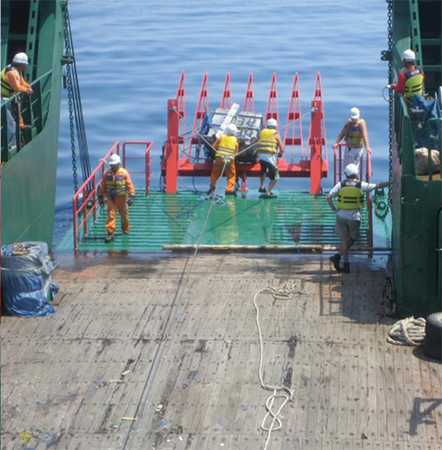 "Further to this, in the last 12 months, Cranium Offshore has begun to venture into the Brunei market, where it will focus on the provision of offshore vessels. What it is also doing today is working in close co-operation with Brunei Shell, supporting its rig operations in the waters off the coast of the country."
Of all the projects Cranium Offshore has undertaken, an increasing number are coming from oil companies. This includes jobs like the transportation of pipes and oil products to be used in the treatment process. The company's crew boat has in the past been chartered to another oil company for the transportation of both personnel and equipment to oil rigs and two vessels were last year tasked with supporting seismic operations.
By providing high quality services that deliver real added value at an affordable price, Cranium Offshore has managed to carve out a way of maintaining a successful business model that plays to its core strengths. Being a moderate sized company has also allowed it to retain a greater degree of flexibility than many of its competitors, a fact that is all the more important when considering that it is operating in what is one of the industry's fastest growing markets.
Just as investment in equipment and people continues, so to does the company's interest in expanding its fleet off vessels: "In 2011, Cranium Offshore welcomed the newest addition to its fleet in the form of an anchor handling supply vessel, which it christened the NMS PANTHER," Robert continues. "This vessel has since been chartered to an Indonesia oil company for a two year period, during which time it will be supporting complex oil rig operations in the Java Sea."
While the addition of a new vessel has brought with it more work, there are challenges that exist in today's marketplace that have the potential to have a profound effect on a company like Cranium Offshore's business: "As the company's fleet expands it naturally does feel the effects as the continued high cost of fuels eats more and more into its profits," Robert highlights. "In order to try and contain the effects of such a situation, Cranium Offshore is now actively seeking the acquisition of a yard where it can berth its vessels. What such a move would also do is provide the company with the opportunity to diversify its activities further by venturing into ship building and ship repairs."
Although the company does boast a strong financial standing that allows it to overcome the majority of hurdles it faces when conducting its day to day operations, Robert is well aware that more needs to be done in order for Cranium Offshore to continue to build its own legacy: "The company definitely needs to be aware that in order to remain successful it has to diversify into other business areas, for example ship management and the selling and purchasing of vessels.
"With Singapore existing as a trading hub, strategically position along the international sea route, Cranium Offshore would very much like to invite and work with those companies that are looking for someone to assist in the start up of their business with minimal costs at the initial stage of their development. Such companies could include those specialising in cable laying, pipe laying, seismic survey and offshore chartering. In short, Cranium Offshore would like to act as an incubator for other businesses, something that will provide countless benefits for all parties involved."
Cranium Offshore PTE Ltd
Services: Ship management services for seismic survey companies