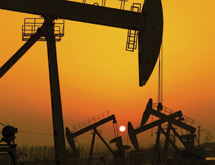 Crest Pumping Technologies
Crest Pumping Technologies has only had a little more than 18 months to make an impression on the oilfield services industry, but the company already has grown past $100 million in revenues in that time and continues to grow. Vice President of Sales and Engineering Joe Huwel says the reasons for the company's rapid growth include its hard work, its experienced staff and its customized equipment. As the work available in shale plays continues to increase, Huwel says Crest Pumping Technologies stands in a good position to make the most of the opportunities presented to it.
The company was founded in February 2012 by a former executive at Pumpco, which had decided to focus its resources on serving the fracking market. Crest Pumping Technologies concentrates on providing oilfield services to customers operating in major shale plays, and its services are broken down into three categories. The company provides cementing services to protect the casing string in a well from corrosive fluids as well as to prevent fluids from migrating up or down the hole. It also provides acidizing services to stimulate wells, and its specialized fluid pumping services include clean outs, coil tubing and snubbing support, and backside pressure maintenance.
Huwel says the company has built up a diverse customer base in its short time, which bodes well for the future of Crest Pumping Technologies because it demonstrates its versatility. "We serve operators of all sizes, from major oil companies all the way down to very small independents," he says.
Technology and Service
Huwel says the main advantage Crest Pumping Technologies provides customers is its unique combination of qualities. The company provides all the technological edge of a large provider with the personalized service of a smaller company, he says. This begins with the company's equipment, which consists of all-new machines that have been created specifically for the company. "We have equipment that is custom-built especially for us," Huwel says.
The company's fleet of equipment is fully redundant, with no shared systems, Huwel adds. This allows the company's equipment to do more with one pump unit than most of its competition can do with multiple units. "Through working closely with its manufacturers, Crest has been able to maintain design consistency providing fit-for-purpose equipment to its customers," the company says.
In addition to the capabilities of its equipment, Crest Pumping Technologies also gives customers added value through the experience of its key personnel. According to the company, its key decision-makers have a combined 360-plus years of experience in the industry, and each manager and supervisor has an average of 12 years of experience. "The team that we have has a lot of experience in the markets that we work in," Huwel says.
Keeping Up
With all the rapid growth the company has experienced over the last year, Huwel says Crest Pumping Technologies' greatest challenge is keeping up with all the new opportunities emerging in the marketplace. He says the company has added a new pumping unit every month, and there is a real need for knowledgeable, experienced people.
The speed with which the shale play market has grown in recent years has had a significant impact on the entire oilfield services industry, Huwel says. The oil and gas market always has been focused on greater efficiency, and that focus has become extremely important for many oil and gas companies in light of the shale boom. Huwel says companies are drilling so many wells that it has become difficult for them to get the resources they need as quickly as they need them. That has led to a commodification of the oilfield services industry, which puts increased pressure on smaller providers such as Crest Pumping Technologies.
Nevertheless, Huwel says the qualities that have helped Crest Pumping Technologies quickly reach its current position will be the same qualities that help it stay afloat in the face of increased competition. He says the company is in the process of putting together a team of experienced people to serve the west Texas shale plays. "I think our key to success will be to continually grow in what we feel are the best markets, choosing where to put our resources and maximizing the efficiency of those resources," Huwel says.