Taking the load
Crestchic Loadbanks has been providing the means to test and commission power plants around the world for the last 25 years.
Crestchic Loadbanks and transformers are available to purchase or rent from Crestchic offices located worldwide.
Crestchic Loadbanks is considered to be the largest load bank manufacturer and rental supplier in the world. Crestchic has a current capability of providing load bank rental packages up to 150MW,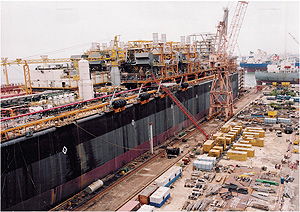 at voltages varying from 380V up to 15kV, 50/60Hz and 10MVA, 700/690/660/600V, 60Hz.
There is a potential requirement for load banks wherever electricity generating plant is utilised.
Efficient power generation testing and system proving is essential, and loadbanks provide the stable, continuous and variable loads necessary to imitate real loads in real time, thus enabling confirmation as to whether or not the generating plant and associated electrical supply system is 'fit for purpose'.
Loadbanks are manufactured as resistive only, reactive (inductive) only, and resistive / reactive. The purely resistive loadbank provides power at unity power factor, whilst the reactive types allow for the power factor, hence kVA load to be varied. The standard design is for 50 / 60Hz, but specialised types can also be provided to suit the customer specification, e.g. suitable for operation at 400Hz, for testing aircraft ground power units.
Crestchic has supplied loadbank packages from 5MVA to 50MVA to the oil and gas industry for testing & commissioning power plants installed in platforms, FPSOs and terminals. Crestchic has supplied loadbank equipment on a rental basis for such companies as Saipem, Petrobras, BP, Shell, MCCI, AIOC-Dolphin Drilling, Exxon, Samsung, Hyundai, AMEC, BAE, Keppel Fels and many more.
Crestchic
Products: Loadbank specialists