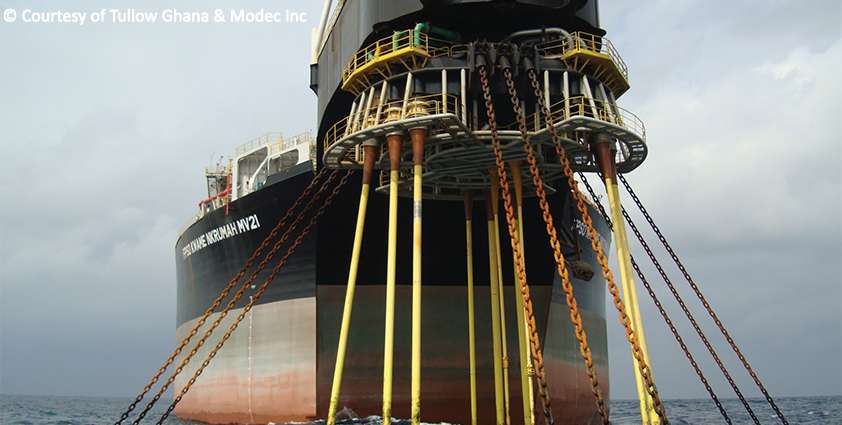 Consulting the experts
The sheer scale and breadth of options for offshore projects means that international oil companies are faced with the challenge of making a range of complex decisions in order to deliver projects and realise value from their offshore oil and gas resources.
Over the last decade, independent consulting organisation Crondall Energy has supported clients in these decision-making processes by deploying a range of strategic, commercial and technical consulting services, primarily in the area of floating production systems.
"Within this area of the project development process we can provide a range of services," elaborates Duncan Peace, managing director. "These are deployed from four business units; strategic consulting, production facilities, marine technology, and subsea technology."
Strategic consulting is primarily focussed on helping clients to 'shape' the project and develop robust project execution and procurement strategies, selecting appropriate commercial risk management arrangements and making sound technology selection decisions.
The remaining business areas focus on providing the necessary multidiscipline technical support required to select and define suitable technical solutions for the development of the project.
"The process engineers and other related disciplines within the production facilities group define the equipment and facilities needed to produce and export hydrocarbon products," says Duncan. "With our focus on floating production, our marine technology group is a key part of our ability to provide integrated development solutions. This group provides definition of the hull structure and moorings that support the production facilities, and defines the riser systems that provide an interface with the field subsea infrastructure. Finally, our subsea technology group undertakes services from subsea field architecture and equipment selection to pipeline design, and flow assurance."
In association with IBC Energy, Crondall also provides a number of FPSO training courses, which enables it to have a dialogue with the industry regarding the latest technology developments and commercial trends in the market, but also provides a structure for training its own staff.
Globally orientated, Crondall Energy has expanded beyond its head office in Winchester, UK, to establish a presence in Aberdeen, Holland, Australia, and most recently, Singapore. This near global footprint, and even wider project coverage encompassing areas such as the Gulf of Mexico, South America, West Africa, Europe and South East Asia, is one aspect the business considers as a major strength.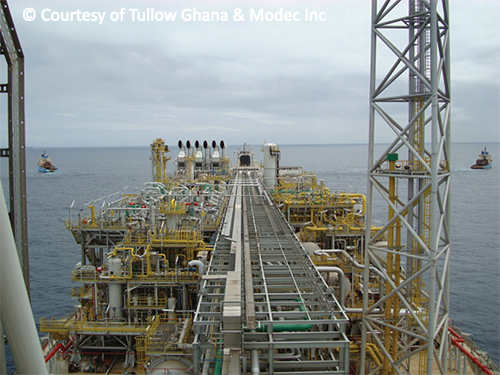 "Our global perspective helps us to understand and to articulate to clients how projects are realised in different regions around the world. Variations in metocean conditions, compliance requirements, as well as other regional differences mean that FPSOs and other surface facilities differ greatly from region to region. Our experience of working in these various areas enables us to describe these regional influences and interpret how they will impact a particular project in a particular region," highlights Duncan.
"The exploration of oil and gas is moving into deeper and deeper waters," he adds. "But it's not just about deep water, more and more exploration is moving into extreme northerly or southerly latitudes, which are in turn harsher and more hostile environments. The industry has already confronted many of the challenges of deep water and harsh environments, but as we continue to move further into these frontier areas new challenges will inevitably arise. As a provider of floating production and subsea solutions, we see our role as being at the forefront of helping clients to understand those challenges and select appropriate technical and commercial solutions to develop those resources."
In terms of market growth, Crondall Energy estimates that there are about 250 floating production units in service worldwide as of the end of 2011, and that over the next five to ten years, as oil companies continue to push the boundaries of exploration into deeper and more hostile waters, that number will roughly double.
The continued strength of the oil price has helped to drive exploration activity and development investment in the sector which in turn creates growth opportunities for Crondall Energy. One such example is the advent of FLNG, which whilst it remains an enormous technical challenge, will, once the technology is proven, offer the industry a new field development technology with which to commercialise remote gas fields in the future.
It is within these new development areas that Crondall Energy's expertise in technical concept development, delivery of robust strategies and the ability for early identification of risks will become even more relevant in order to ensure that operators can realise projects in the best possible manner.
Crondall Energy though, is keen to expand the scope of services that it can offer to its clients. "Currently most of our work is within the concept and feasibility stages of project development, but we plan to continue our expansion into the front end engineering definition phase and use the team and knowledge we have to help clients to develop really robust project definition, as in our view this is the best way to reduce overall project execution risks.
"Looking back at the ten year history of the business, we have been successful in establishing our reputation as a leading consultant in the FPSO sector and building a strong global brand identity. Now we are looking to capitalise on the opportunities in the market in combination with our expanding technical capability, so that we can continue the very strong growth of the company.
"Overall the clear strength of the business lies in our ability to deploy a range of experienced resources from different technical backgrounds. This integrated multidisciplinary capability drives value and reduces project risks, while helping our clients to deliver successful oil and gas projects," concludes Duncan.
Crondall Energy
Services: Consultancy