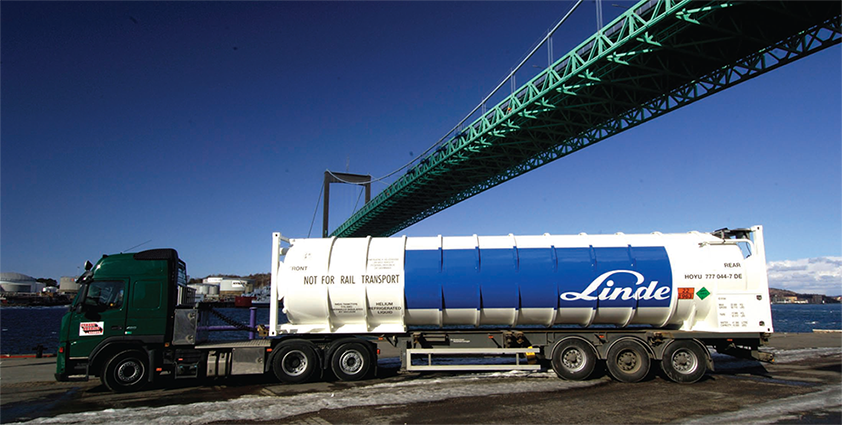 World class provider
One of the world's leading manufacturers of cryogenic equipment for the storage, transportation and handling of liquefied gases, Cryo AB has long been at the forefront of this market having developed its first tank in the 1950s.
It's an area that has become the subjectof greater focus as liquefied natural gas (LNG) grows as a fuel source.
An independent company belonging to the Linde Engineering Division, Cryo AB gains several advantages from its parent business as managing director Lars Persson explains: "We have direct access to leading experts in the cryogenic field. Having a strong mother company also enables us to go for larger projects, which wouldn't be possible without strong financial backing. Linde also has global functions such as construction, manufacturing and procurement so we gain synergies in many fields. We are a relatively small local operator, so this opens the door to many global markets."
Based as it is in Gothenburg, Sweden, Cryo AB built a lot of its expertise in the Scandinavian and Nordic countries, and continues to lead projects in these markets today. Notably in 2011 the company completed Sweden's first LNG receiving terminal project. It's an area where it has continued to secure work in, including a new project for Scangas.
"This is the second LNG receiving terminal that Cryo AB has built of this magnitude, and once complete will be the biggest facility of its type in Sweden," describes Lars. "The project is progressing very well with a target for mechanical completion of early next year. We also see opportunities for other upcoming projects of this size in Scandinavia, so this will serve as a good reference for those."
As well as plants, another side of the business that is growing strongly is distribution equipment. This has sparked considerable investment into development by Cryo AB with a number of new products now coming to market. This includes the world's biggest vacuum insulated tank with a capacity of 1250 m3, and the largest LNG semi-trailer on the market to transport up to 60 tonnes of product.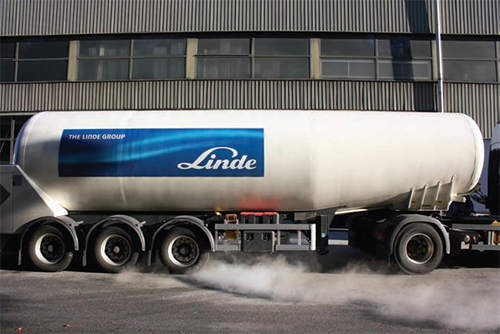 At the same time Cryo AB has launched a new trailer with the lowest centre of gravity available, which offers superior road handling. Investment has not only been into new innovations though. The company has also upgraded its helium tank container production facilities in the wake of the success of this product to enable it to produce more than 50 units per annum.
"We have extensive cryogenic know-how having been present in the market since it began," highlights Lars. "The combination of this with our core technology and production capabilities gives us a very strong proposition. We also focus on offering complete solutions to the client including after sales services such as education, maintenance and support."
One market where Cryo AB has found significant scope for its capabilities, particularly in LNG, is the maritime sector. For over 12 years the company has supplied energy fuel tanks for vessels such as ferries and supply ships to run on LNG, which has both economic and environmental benefits.
This has since been extended to smaller ships with the company's development of the world's first marine LNG fuel system for tug boats. The vessels were ordered by the Norwegian marine services company Buksér og Berging AS to go into service in late 2013. The system has been designed specifically to minimise the space needed for such equipment onboard the vessel, which opens up the LNG fuel market to even small ships.
"This was a unique system that enables the boat to purely run on LNG, as opposed to a dual fuel set-up, and therefore minimises the need to carry different types of fuel. The solution has been of interest for smaller coastal vessels such as tug boats and passenger ships, as its the first time that they have been able to exploit this fuel, so we expect this to grow further," explains Lars.
Going one step further, earlier this year Cryo AB delivered the world' first LNG bunkering ship, which operates within the Port of Stockholm providing LNG fuel to Viking Line's new Viking Grace dual fuel passenger ferry and other such vessels. This pioneering project was undertaken for AGA and involved the conversion of a former ferry into the bunker boat, which has since been christened Seagas.
Clearly the potential of LNG as a fuel source is massive, and as projects such as these indicate there is still much in the way of development taking place around this. It's a market that Cryo AB is following on a global basis, as Lars concludes: "We want to be a world class provider of EPC services for LNG terminals in Scandinavia, and a supplier of leading and innovative onboard LNG fuel tanks, bunker systems and related solutions to the global marine industry. We will also continue with our distribution equipment arm and other developments borne out of our experience in cryogenics."
Cryo AB
Products: Cryogenic equipment