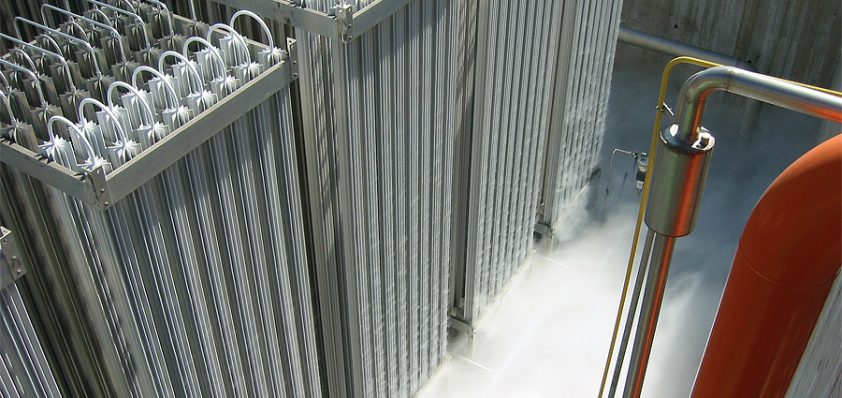 Dynamic approach
Headquartered in the Netherlands, Cryonorm Projects is a highly specialised service and equipment provider for the industrial and natural gas sectors, specifically focused on cryogenic applications.
Its small but flexible team of expert professionals is able to supply services ranging from project design and detailed engineering to the installation and commissioning of complete cryogenic systems. Utilising its experience in these diverse and demanding markets, the organisation works closely with clients to provide advice, assistance and supervision, as well as complete solutions in the form of EPC contracts for gas systems and sub-systems. The core aim of Cryonorm Projects is to bring all aspects of cryogenic applications together in one logical and functional system, unifying the functions of cryogenic vessels, cryo-pumps, oxygen compressors, vaporisers, coldboxes, analysers and receivers for efficient production. The organisation has influence throughout the world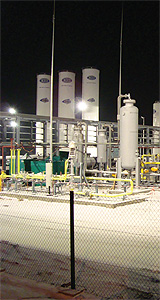 especially in regions such as Ecuador, Poland, Iran, Dubai, Bahrain, Austria and Egypt, with potential in small-scale natural gas liquefaction plants in areas such as Ukraine, Mexico, Holland, Belgium and the UK.
"We concentrate on two main windows of activity," Hans Stuker, managing director of Cryonorm Projects explains. "The first is in industrial gas, specialising in oxygen and nitrogen plants, air separation plants, project management, construction and follow-up, commissioning and start-up, and essential back up systems. The second window is small-scale natural gas projects where we predominantly carry out the liquefaction of natural gas from pipelines, wells and coal mines. We have a broad range of capabilities in this arena including the supply of liquid natural gas (LNG) satellite plants, trailers, containers and storage tanks. This is a growing area for us and is where we are seeing the majority of our activity with key contracts in Poland and Ecuador."
The organisation may be relatively small, consisting of less than 50 employees, but its core strength is in its independence in the market, a benefit held by very few others. While the technology it uses is reasonably standard in the industry, its special selling point lies in the fact that it is not partnered with a major gas company, which would dictate its movements. Though this means Cryonorm Projects is isolated from a large portion of market share that is dominated by these major gas internationals, it gains significant business from those looking to employ a more flexible supplier.
Over the past few years the company has been involved in a number of lucrative and successful contracts including the deliverance of a new cryogenic back-up system in Bosnia. In May 2008 Cryonorm Projects received a contract from Messer Krefeld for the supply and installation of a complete back-up system for the new Messer ASU (air separation unit) in the region of Zenica. The system included truckfilling facilities to equally provide 14,000 normal cubic metres (Nm3) of gaseous oxygen (GOX) per hour to the Mittal-Arcelor steel-mill.
Cryonorm Projects' current focus is on its activity in Ecuador following its employment by the Ecuadorian gas company Petrocomercial, which delivers approximately 86,300 barrels of fuel per day and controls over 34 per cent of the country's fuel market. Petro-Comercial aids the supply and transport of fuel throughout this South American country via a 1300 kilometre network of multi-
purpose pipeline and a total storage capacity of 2681 million barrels. Signed in March 2009, this contract is for the deliverance of a turn-key installation of a 200 MTD natural gas liquefaction plant, which will be carried out alongside Cryonorm Projects' partner Indox Cryo-Energy.
Hans outlines the importance of this project: "The quality and composition of the gas in Ecuador is very good and we have had minimal problems since the start of the project. Work is going well and we are happy with the outcome so far. This contract has additional significance for us as business has decreased dramatically since the start of the recession and if we had not gained such a considerable contract, our future would be looking quite bleak. The fact that it is set to last a period of two years has been highly beneficial for us and we are starting to see the number of quotation enquiries increase."
Indeed, the past year has proved to be tough for the company with a major project in Norway being put on hold and the challenge of finding skilled workers coming to the fore in recent months. Operating in such a specialised industry means that expert staff are in high demand, in Cryonorm Project's Dutch location alone there are nine workers who have been employed from foreign locations such as Belgium, Italy and the US.
However, looking to the future Hans is optimistic that the company will grow in prominence over the coming years: "If we continue to manage the Ecuadorian project well, I am positive that by Spring 2010 we will have a number of potential contracts in up and coming regions such as Mexico. We may be small, but we are diverse and have the expertise to deliver the highest quality standards, which considering the market we are in, is essential. Having only entered into the small-scale natural gas market three years ago, I believe our influence is set to grow in this sector and we may even be able to triple our activities here within the next five years. Global warming, the Copenhagen Summit and the worldwide drive towards cleaner energy continues to drive the company further into the development of systems for biogas liquefaction, towards LBG (Liquid Bio Gas), as an alternative for gasoline and heavy fuel oil."
Cryonorm Projects
Services: Industrial and natural gas services