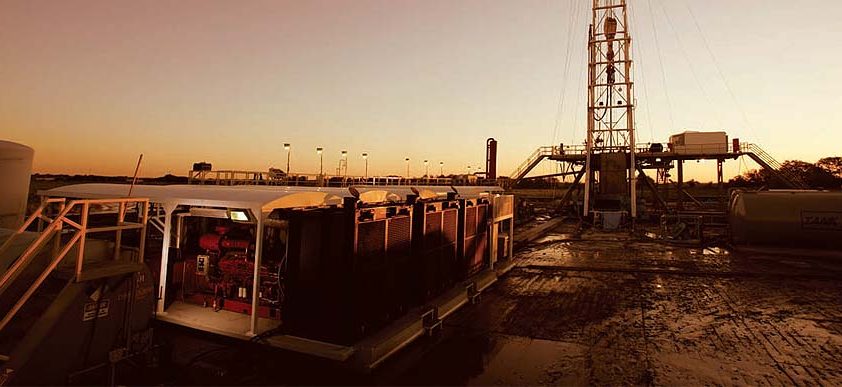 A driving force
In 1919 Clessie Lyle Cummins received backing from banker William G. Irwin and they founded the Cummins Engine Company in Columbus Indiana, being the first to take advantage of diesel technology developed at the end of the nineteenth century.
Today the leading Fortune 500 company operates across the world, employs 55,000 people and last year generated $18.2 billion in revenue designing, manufacturing, selling and servicing diesel engines and related technologies. Cummins Middle East was the first fully owned distributor of the company and today has a large network of independent, company owned, joint venture distributors and dealers throughout a territory that spans 14 countries. Since managing director, Rachid Ouenniche last spoke to European Oil and Gas last year, the company has continued to strengthen its presence in the oil and gas, power generation and defence industries, won a number of major contracts within the region and is working closely with universities to ensure a consistent
flow of highly skilled employees, who are critical to the future growth and success of Cummins in the area.
In the oil and gas industry the company's main products are power drilling modules, in particular its 50 litre diesel engines that as Rachid highlights: "Have been proven as bestin- class for many years." He explains: "Drilling products are gaining more acceptance from our customers who like their superior performance. Many of our customers have also recognised the strength of our products in well servicing where we are gaining market share. There also continues to be a need for camp power and our generators are very popular in such applications." Clearly, Cummins is becoming a powerful and trusted brand in the Middle East where reliable performance in drilling applications is turning customers back towards the company for other needs. A customer portfolio of global players including Baker Hughes, Schlumberger and Lamprell Energy, plus a number of regional companies across Qatar, UAE, Kuwait and Oman bolsters its reputation within the oil and gas industry. Other industries that Cummins Middle East serves are: defence, marine, truck, bus, RV, rail, mining, construction and agriculture.
Elsewhere, recent major contracts awarded to Cummins Middle East have greatly contributed towards the company's growth and establishment in the region. It has provided standby power systems to some major hospitals throughout the Middle East, has generators being used for primary power at Qatar stadium, and has projects to provide power to two airports in Saudi Arabia. These projects involve a large and dedicated engineering team working closely with consultants and contractors to design, install and commission the large power stations needed for the such projects and work could take up to two years as it provides continual support for clients in the installation of these critical applications.
In the face of the recent dip in oil prices the Middle Eastern oil and gas industry may have experienced a slight reduction in activity over the past year, but Cummins Middle East remains unconcerned. Rachid explains: "The market is still strong. We see some softening in oil and gas spending on the upstream side of the business and governments in the Gulf Region are also re-assessing infrastructure project spending, particularly for projects that seem to be of a discretionary nature. But with the significant reserves that both Saudi and UAE governments have, most significant projects are still on track." With a standing across a broad variety of industries in the region, plus plans to expand into a new market in telecoms, the state of the company looks strong.
Part of the company's strength comes from the huge distribution and support network provided by the global Cummins company. "We believe that we have the best distribution network in the industry, and that our presence close to most of our customers gives us a competitive advantage," emphasises Rachid. However, another part of the company's success comes from Cummins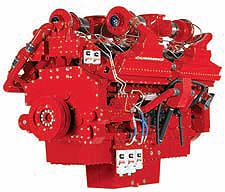 Middles East's approach to its people. Rachid discusses this, saying: "Our employees are dedicated, innovative, and agile which gives us a strong advantage in the market place." This focus on people is part of the company's current growth strategy, when European Oil and Gas last featured the company Rachid saw growth coming from working with universities to gain the right skilled employment and aimed to be a key destination for employment. A year on the company has collaborated with four universities in UAE, Saudi Arabia, Qatar and Afghanistan, and looks to add another in Lebanon this year. "This programme has now become very popular at the universities we collaborate with and we are able to get the best students and give them opportunities to grow their careers with Cummins.
"One of the areas of focus for our business in the region is to increase the representation of women in the workplace. Over the past few years we've had 40 interns spend three months during the summer, and about half of them are now employed with Cummins Middle East," adds Rachid. By ensuring this commitment to providing opportunities to people, the company will have the foundations upon which to grow and expand in the Middle East, and will look set to achieve its goal to be consistently best-in-class in service and support in the region.
Cummins Middle East
Services: Power supply