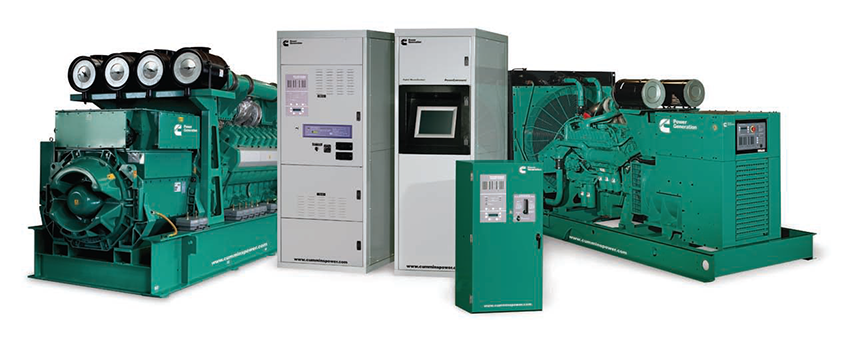 Generation game
Cummins Inc., a global power leader, is a corporation of complementary business units that design, manufacture, distribute and service engines and related technologies, including fuel systems, controls, air handling, filtration, emission solutions and electrical power generation systems.
Cummins Inc.'s presence in the Middle East began in 1956 and by early 2000, Cummins Middle East FZE, the first wholly-owned Cummins Inc. distributor in the region, was established. In order for Cummins to strengthen its distribution network's reach and better support the increasingly growing engine population in the wider region, the Cummins Middle East Regional Distribution Organisation was set up in 2006 and now encompasses responsibility for the following 12 countries; UAE, Bahrain, Qatar, Yemen, Oman, Saudi Arabia, Kuwait, Jordan, Iraq, Lebanon, Afghanistan, and Pakistan. In May of 2010, Cummins ME RDO and Cummins Middle East FZE inaugurated their joint headquarters in the United Arab Emirates.
Rachid Ouenniche, managing director of the Cummins distribution business in the Middle East explained how the subsidiary operates: "Cummins Inc. is known as the largest independent engine manufacturer, however as we don't have a lot of manufacturing in the Middle East we don't sell loose engines to truck makers or other manufacturers who make heavy machinery.
"Rather, as there is a lot of oil and gas in the Middle East we supply engines for drilling operations, as well as power generators, in order to help close the gap between what the grid can provide for electricity or power needs and what the demand is. We also provide engines for other industrial applications such as mud pump or dredging pumps and various other types of machinery in oil and gas fields."
He added: "The fact that we are a fully owned subsidiary of Cummins allows us direct access to the factory that maybe our competition doesn't have. This means we manufacture these engines and generators as well as selling and servicing them. That is certainly an advantage."
Another benefit of working with Cummins Middle East is its distribution network, as Rachid highlighted: "We believe we have one of the most expansive distribution networks, not only in the Middle East, but in the world," he said. "Specifically in this region we have distributors in every country where we operate.
"In addition, we also have a new High Horse Power Master Rebuild Centre in Dubai. It's the first of its kind in the region, and was opened in 2012. It's a state-of-the-art facility and it provides our customers what they need – a very quick and efficient way to rebuild their engines to the same quality standards all Cummins factories would offer."
Another key achievement is the division's certified Training Centre, which is dedicated to the training of in-house staff and valuable customers. "We have increased the number of employees and technicians particularly over the last three years in the Middle East, and we need to make sure they are trained and certified for the engines that they work on," said Rachid. "We also have customers who sometimes prefer to do their own maintenance on Cummins engines and we want to make sure that they have all the tools necessary to do that successfully."
Given the amount of investment Cummins is making in the Middle East region, it is obvious that the company considers this to be an emerging market, with great possibilities. "If we look at our five year plans we are continuing to invest in this business because we believe the Middle East market will see significant growth and we plan to be part of that story," confirmed Rachid.
"Over the past three to four years we have opened new facilities, hired more people and in 2012 started Cummins Qatar LLC; a joint venture with Jaidah's Heavy Equipment Division – a subsidiary of one of Qatar's largest multi-product importers and retailers, Jaidah Group. This is all part of our growth strategy, and through this approach we continue to win more contracts with large oil and gas companies."
These deals are with clients from all over the Gulf, including Iraq, Saudi Arabia, Kuwait, Oman, and in the UEA. "We have active projects that we are working on right now, as well as some under development that will hit the market in 2014/2015 and we believe these will be game changers in the industry," added Rachid. "These are new engine platforms that we developed over several years and are very significant products."
Indeed, these products will reflect the extensive resources that Cummins dedicates to research and development (R&D). "Cummins allocated one billion dollars to R&D last year, which gives an indication of what kind of investments we are making into our upcoming products," said Rachid. "There is a lot of confidence in the future of Cummins in this market and we are very excited about the products and services we will be offering going forward."
Cummins Middle East FZE
Services: Power generation