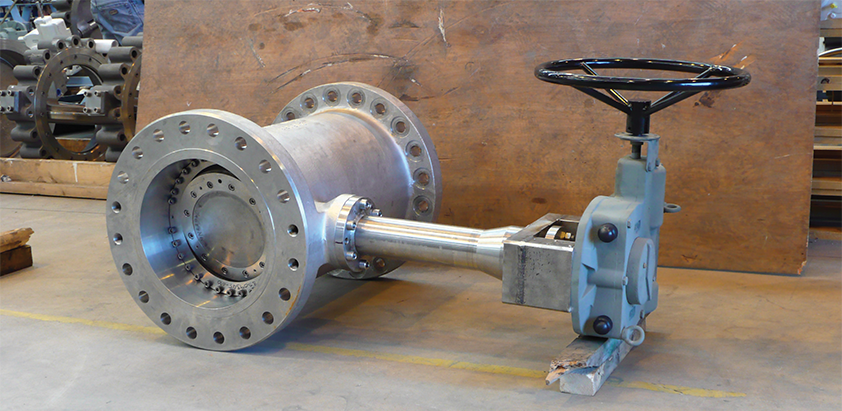 Curtiss-Wright Flow Control – Solent & Pratt
Born to perform
A leader in the design and manufacture of highly engineered valves, pumps, electronics and other related products, Curtiss-Wright Flow Control (CWFC) has a history of solving complex problems through the combination of its technical expertise, the highest standards of quality and a passion for understanding its customers' needs.
Founded in 1961 and acquired in 2001, Solent & Pratt (S&P) is a business unit of CWFC and is recognised as a global powerhouse in the manufacture of high performance triple offset butterfly valves for severe service applications: "Today employing over 100 people, S&P has received the unwavering support of CWFC since its acquisition," enthuses business manager of actuation and control, Ken Winpenny. "This commitment really came to the fore in 2005 when, with the help of CWFC, S&P moved into a new, purpose-built, 16,000 square metre factory in Bridport.
"Boasting more than 50 years of experience, the company's dedicated workforce contributes significantly to the flexibility in design and topclass manufacturing processes that allows S&P to react to the specific design requirements of its customers. These customers make up companies operating within the offshore oil and gas market, specifically those that utilise production platforms and FPSOs. In addition to this, S&P can be considered a global expert on the use of specialist materials for use in seawater services, such as Super Duplex, 6Mo and titanium."
S&P's products can today be found playing an integral role in the effective use of several different oil and gas applications, including fire fighting deluge systems, ballast systems and water injection solutions: "The company has been seeing an increasing level of demand recently for materials that conform to NORSOK standards," Ken continues. "These standards enact extremely strict controls on the composition and testing requirements for materials such as titanium and Super Duplex. It is S&P's extensive supply history and know-how that puts it in a strong position to handle these requirements.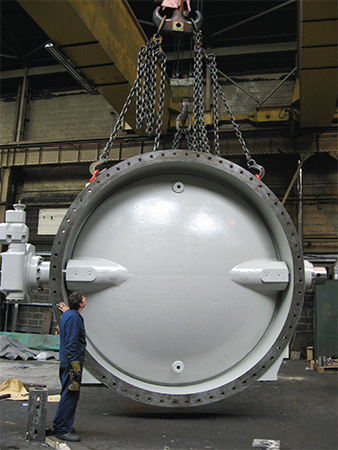 "Just as prevalent in today's market when it comes to the supply of valves to the offshore industry is the need for guaranteed reliability. As several recent incidents have shown, faulty or poorly made equipment can have a devastating and long-lasting effect on both the lives of workers and the environment when things go wrong. These events have resulted in the strict control of the supply of critical equipment for offshore use, and what S&P has displayed consistently over the last five decades is that it has just such products to respond to this challenge."
It is the company's global reputation as a supplier of high quality specification products and its many years of delivering trouble-free service that have made it so successful. However, as Ken goes on to highlight, there are other factors that are equally as important in today's market: "Like all companies, it is imperative that S&P is able to point to a strong health and safety record. Tight controls have been implemented throughout the business, both inside and outside the factory, with the company receiving OHSAS:18001 accreditation in 2011. S&P also boasts high environmental standards and its recent award of an ISO:14001 certificate rightly highlights the level of commitment it has to maintaining these."
In addition to S&P's ongoing supply agreement with Statoil, now reaching its eight-year of providing mutual benefits to both entities, the company continues to be awarded with other agreements with some of the industry's biggest players including the likes of ConocoPhilips and BP. In July 2012, S&P was awarded its largest ever project order from BP for its Quad 204 project. Based in the North Sea, this project involves the replacing of the existing Schiehallion FPSO with a newer model, the extension of the existing subsea system with 15 new or replacement flow lines and 21 risers, and the adding of 14 new wells to the existing 52 wells. Ultimately the project is expected to produce a total of 130 million barrels of oil per day and 220 million standard cubic feet of gas compression per day.
"As expected, the market in which S&P exists is one that is traditionally highly competitive," Ken says. "With competition becoming ever-more fierce, what the company has endeavored to do is continually strive to provide its customers with a quality brand of products as well as acceptable lead times, all at a good price. By sticking to these principles the company aims to achieve its most important goal over the next three years, and that is to become established as the manufacture of choice when it comes to high performance butterfly valves."
Curtiss-Wright Flow Control – Solent & Pratt
Products: High performance valves