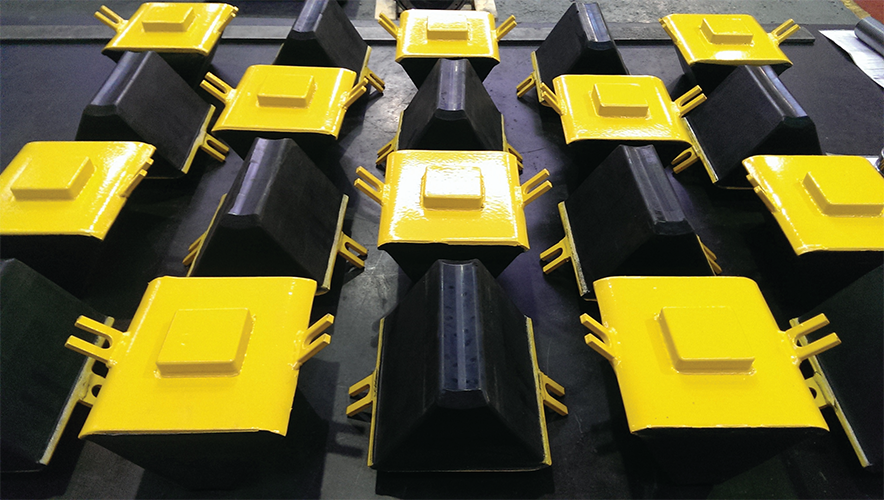 A strong vision geared for success
During the past 12 months, Cyrus-RW has reinforced the ethos and vision that has underpinned it since its founding in 1994 as Cyrus Engineering. This ethos is driven by a passion for delivering the best products and outstanding service for its clients. The vision is centred on continual growth and development, both organically and via acquisition, in order to enhance its offering and expertise.
It is this desire to grow and improve which has seen the company put in place a strong and ambitious growth strategy aimed at increasing its turnover from £10 million to £25 million over the course of the next three years.
In line with this, last year the Cyrus-RW Group completed the acquisition of Wyke-based Bradford Cylinders, with the aid of Leeds-based accountancy firm Mazars. This acquisition added an additional 20 employees to the Cyrus-RW workforce as well as a large cylinder facility, and represented a key part of the company's growth strategy. Furthermore, Bradford Cylinders offers excellent synergy for the exsisting Cyrus-RW cylinder facility based in Briton Ferry.
Key to the Bradford Cylinders acquisition was its name, the quality of its work and obvious skills of the workforce, as well as its long tradition of being one of the UK's number one hydraulic engineering firms. Whilst market conditions have been hard on the company in recent years, Cyrus-RW's aim with support from Bradford Council is to build up the company's order book, recruit the right staff and invest in the business. Cyrus-RW Group has already spent in excess of £3 million in plant equipment in the last year so is well placed to strengthen Bradford Cylinders' capability in this area.


With over 50 years of engineering experience and innovation, the Cyrus-RW Group is equipped to deliver a one-stop solution to the demanding challenges faced by the modern engineering environment.
From its headquarters in Cardiff, with further facilities within Briton Ferry, Bristol, Durham, Glasgow, Aberdeen and the Middle East, the company is strategically placed to provide specialised electrical and mechanical engineering solutions across several critical applications.
From its creation as Cyrus Engineering in 1994 with only 20 employees, to its amalgamation to the Cyrus-RW group in 2004, the predominant focus has been to serve the mechanical engineering and design markets. However, over the years, the company has expanded through a combination of organic growth and strategic acquisitions, which includes the purchase of transmission and gearbox specialist, Richardsons Westgarth (est.1830's) during 2001 and Neath based, Taylor & Sons (est.1870's) in 2009.
Today the Cyrus-RW Group operates from five locations nationwide, employing some 120 dedicated members of staff. As the company has grown in size and expanded its market presence, it has delivered mechanical, polymeric and electrical engineering solutions to clients and applications within the offshore oil and gas; shipping; utilities, iron and steel; and aerospace industries.
As a result of its many years of experience and extensive equipment portfolio, Cyrus-RW is able to serve a diverse spectrum of clients across several industry sectors.
For example, it has supported a client within the currency printing industry by refurbishing a Lufkin Comolor Twin output gearbox which is used in the initial mixing of cotton fibre with a water solution in the first stages of paper production. By the end of the project the gearbox had been completely overhauled, re-set and tested at a Cyrus-RW facility prior to delivery back to site.
Complementing its services to clients operating within unique applications such as currency printing, Cyrus-RW represents a leading solutions provider to customers within the energy, oil and gas sectors. For example, Cyrus has an extensive history supplying back deck pipe-lay components such as rubber & polyurethane tensioner track pads & coated rollers. Further, the company has worked with multiple blue chip clients to address gear units issues and has successfully completed multiple projects that include the inspection of gearbox units & associated transmissions items. Using strict procedures of failure analysis, inspection & reverse engineering, the company has been able to successfully overhaul and test the units whilst manufacturing and replacing the gearing and bearings where applicable.
As an example, during one project, it was discovered that the main gear components were worn and damaged and would need to be replaced. OEM manufacturing drawings were not available and as such therefore, Cyrus-RW was required to reverse engineer and produce its own manufacturing drawings for approval, as all manufactured components relating to the project had to accurately interface with existing casing and equipment on site. The new parts were manufactured and assembled at Cyrus-RW workshops, while the final inspection of the gear unit on test was witnessed by the client's engineers before the unit was signed off prior to shipment and installation at site. Since the successful installation of the package, the units have continued to accurately interface with the onsite equipment without the need for adjustment and remain fully operational. Consequently, downtime and ongoing maintenance costs have been substantially reduced.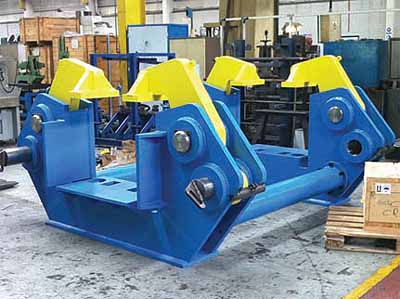 In addition, during 2015, Cyrus-RW again demonstrated itself to be a one-stop engineering solutions provider when it completed the final assembly and testing of a 23-tonne, standalone wind turbine. Following numerous design and proposal meetings over the course of the project, an initial scope of work was established thatincluded the assembly and testing of the main driveline assembly. Critical parameters required for the project were Cyrus-RW's mechanical and electrical engineering expertise, lifting capability and lifting bay facilities encompassing sufficient height clearance.
The project demanded significant multidiscipline expertise, while working to strict deadlines and adhering to the highest levels of quality and safety standards. Cyrus-RW worked alongside the client in establishing and completing a program of work, which included; machining, assembly, hydraulic fitting, routing pipe systems, extended design work and onsite rotational final testing.
As the company continues to work towards its objective of doubling its turn over by 2017, it will seek to undertake further technically demanding projects that differentiate it as a leading provider of turnkey engineering services and through its passion and determination continue to deliver results for its clients.
Cyrus-RW Group
Services: Mechanical, polymeric & electrical engineering solutions
Issue 125 October 2015