Changing chemistry
"We are a manufacturer of fire-fighting foam and equipment, providing products through research and development, manufacturing and sales throughout Scandinavia and exporting to Europe, the Middle East, Asia, Africa, and the US," says John Olav Ottesen, managing director.
Since 2001, Dafo Fomtec's products have, through a global sales network, heavily supported the oil and gas industry. For the market that handles, stores and produces large quantities of flammable liquids, foam represents the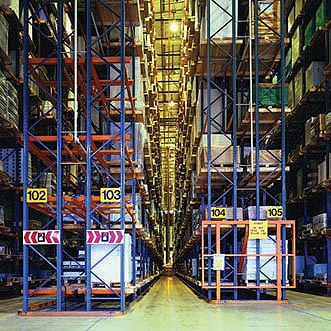 primary fire-extinguishing agent.
"We have developed organically over the past decade, gaining new market shares and distribution networks, and broadening the range and depth of our products to successfully reach new markets. All our products are driven by approvals and documentation, which must be obtained in order to enter a more demanding market. Our research and development (R&D) department plays a major role in this area," highlights John.
The importance of R&D is represented by the reinvestment of a vast majority of profits into product development, as John says: "It is very much a significant part of our business. Our products are categorised under fire-fighting foam, but there is a huge variety of different kinds of foams, suited to different kinds of flammable liquids, systems and applications. We have ongoing research and development projects creating new products, either to support entry into new markets or to enhance the performance of existing products. Close attention is paid to enhancing the environmental profile, and all our concepts look towards the future with lower cost and improved technology."
Over the past 18 months Fomtec has supplied its products to airports throughout Turkey and FPSO builds in Korea amongst many other ongoing contracts with oil companies. With major interests in the Middle East, particularly in Saudi Arabia, supplying to the civil defence market, it also covers Iraq, supplying across the country through local distributors. "The key to our success has been customer focus, demonstrating dedication in responding quickly to enquiries with short lead times and high quality products. We have constructed our business in a very dynamic way and, being hungry to succeed, we work very closely with our distributors and customers to generate solutions and business," explains John.
One future product that Fomtec has been actively involved in is the development of fluorine free foams as John details: "We have a portfolio of fluorine free foams, which in testing has achieved a very good fire rating. However, the market in general still uses fluorinated foam because it carries the heaviest approval. At the moment only a very small part of the market actually demands fluorine free foam."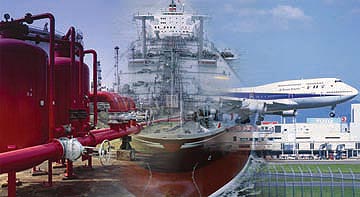 Recognising the employees behind the developments, Fomtec continually seeks to secure new talent within its company. "We have a very clear focus on the customer, and our tenacity is one of our main strengths. We simply keep on pushing, and we are looking for people with the same mind to invest in. Our business is very complex and every contract is unique with challenges involved in all of them. To secure a contract we are willing to go the extra mile, seeking new approvals, and even develop new products to meet customer demands, so the right personnel is a very important aspect of our business," John points out.
The business recently added a further five UL (a globally respected independent safety science company) approved products to its portfolio and intends to add another range within the next 18 months. In the later quarter of 2013 the business supplied a large quantity of product to the Jordan Petroleum Company. "It was a new product covered by stringent batch approvals," says John, continuing: "To actually get the order, we first had to produce the entire batch. The customer, together with a third party, then took samples of the product for site testing, extinguishing several large fires to prove that the product will work."
Although the process in itself is not unique, the production of the vast amount of foam and the quality of the product, tested over 15 large fires, was a milestone for the business that it is very proud of. "We have a high level of confidence in all our products. As with all our projects, we had undertaken a lot of pre-testing so we knew it would pass, but nevertheless, it is always nerve racking to have so much at stake under test conditions," explains John.
In the industry today, there is a change underway, a change in chemistry. Fluoro-chemicals are at present based on a C8 carbon chain molecule, and that is now changing to a C6 carbon chain molecule. "Over two years of research have gone into making this possible and it is a major step that the whole industry has to take. For us, this changeover will be completed within 2014. Aside from technological advancement, our aim is to be recognised as a global player within the market and a highly respected brand of fire fighting foam. In terms of growth we hope to double our size in the next five years, establishing ourselves as a really highly trusted brand name. We know where we want to grow but we aim to continue in the organic way which has aided our ongoing success," concludes John.
Dafo Fomtec
Products: Fire fighting foams and equipment