Power to the people
A part of the Secure Power Division of TT electronics plc, each year Dale Power Solutions supplies more than 3000 generator and Uninterruptible Power Supplies (UPS) systems worldwide, while also servicing more than 4000 generating sets and UPS systems.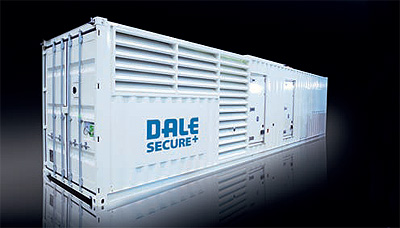 For more than 75 years the company has provided its business partners with high quality systems and services, protecting critical power supplies at all times and in all conditions.
"From its humble beginnings in 1935, the company has developed into a globally-recognised business, twice winning the Queen's Award for Export, and has built up an outstanding track record of delivering mission critical secure power systems and solutions," explains business development manager, Frank Ponsonby. "Renowned for both its technical excellence and operational expertise, Dale Power Solutions specialises in protecting the most demanding of applications. In all major sectors including oil and gas, power utilities, telecommunications, medical and financial services, the Dale and Erskine product brands are synonymous with outstanding service, reliability and expertise."
In addition to its products, which are tailored to meet the specific demands of the oil and gas market, the company is made up of individuals with the level of experience and know-how to ensure its customers' expectations are always met or exceeded throughout each project: "Dale Power Solutions' management structure is specifically designed to ensure a fast response to customer requirements for UPS, generator or service solutions. That's what this industry demands and the company delivers," Frank continues. "Its strength is being customer focused in delivering its technical excellence. With in-house design, manufacturing and test capabilities, project management and industry accreditations it is able to respond to the most demanding industry requirements.
"Furthermore, Dale Power Solutions has long been able to establish strong relationships, not only with the end operators of the upstream and downstream assets involved, but also their nominated engineering and operations contractors. This highly collaborative approach has been absolutely key to its success in satisfying customers' demanding expectations in the oil and gas and energy markets."
To efficiently meet the broadest range of customer secure power requirements in any location or environment, Dale Power Solutions offers pre-engineered generators and bespoke generation projects, while UPS systems provide continuous battery backed power for critical AC and DC loads. "One thing the company would like to highlight is its Secure+ range of containerised generators that were developed for premium, super silent, high specification applications," Frank says when pinpointing several of the company's exciting products and solutions. "Meanwhile the Secure+ is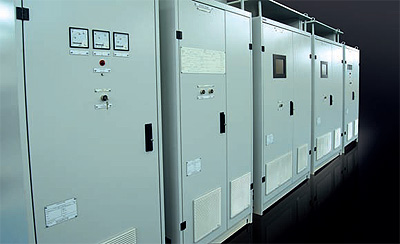 an expandable and cost effective packaged generator solution with an infinite number of features and application engineering combinations, configured into a robust design.
"Another trend the company is seeing is that its IGBT rectifier equipped AC UPS is becoming of tremendous interest to its clients in the oil and gas sector that want to continually improve safety, at a time when there is a considerable demand to save costs. During routine battery discharge testing, the UPS utilises its rectifier to recover energy and removes the requirement for a temporary load bank dumping power. Without load banks, live connections or trailing cables, customers immediately eliminate the high costs of mobilising bulky load banks offshore, the hazard of test cables and connections is eliminated and fewer personnel are needed, making it a win-win situation all round."
Even with each of its services being specially tailored to the needs of the client in order to provide them with the most cost effective solutions, Dale Power Solutions is a company that is always looking to better improve its capabilities by offering total secure power solutions: "Using its dedicated training facilities the company has created a series of UPS training modules aimed primarily at its clients' offshore technical personnel who may have day to day responsibility for battery backed secure power systems," Frank highlights. "The training modules are intended to run over three days and cover a broad range of topics from health and safety to specifying, operation and maintenance, and power electronics theory. As delegates may have varying levels of experience, the content, depth and duration of the material covered can be tailored to meet customers' requirements."
Despite the challenging conditions in which it operates, Dale Power Solutions has successfully managed to grow its business year on year: "With its premium products, quality staff and drive towards customer focus, there is no reason whatsoever why the company cannot continue to expand in both the UK and in the major export markets in the years to come," Frank says.
"It is not by chance that the company has been able to survive and expand over the course of the last 77 years. As a total secure power solutions provider, committed to new products and services, Dale Power Solutions is in the process of growing and developing all areas of its business. Proud of its pedigree and its legacy as a partner of choice for its customers, the company will always remain committed to delivering its vision and will continually look to offer its clients, new and old, its experience and value for money," Frank concludes.
Dale Power Solutions plc
Products: Uninterruptible Power Supply systems and generators