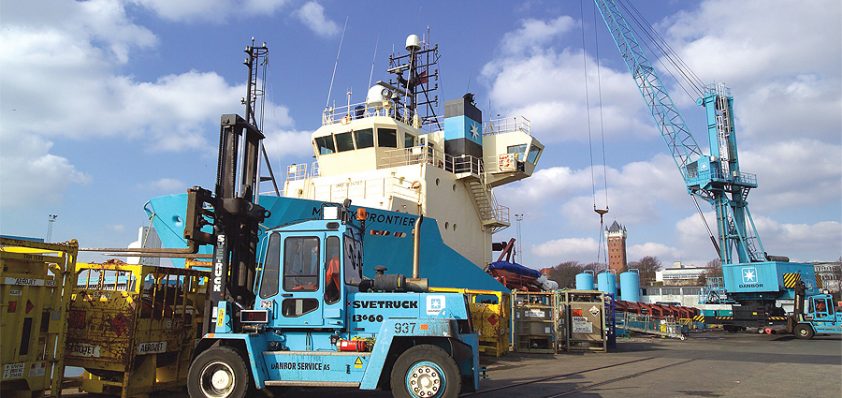 Fully booked
Since being established in 1985, Danbor Service AS has progressed to become the largest and most experienced offshore base, dealing with agencies, transport and logistics solutions for the oil and gas industry.
The company is part of the A.P. Moller-Maersk Group, and employs over 500 people. Danbor also offers repair and maintenance of drilling and production rigs, as well as aiding the manufacturing and construction process for offshore companies. Danbor has an extensive range of sales and services for the provision of fire and safety equipment. Operating out of Denmark, the company has an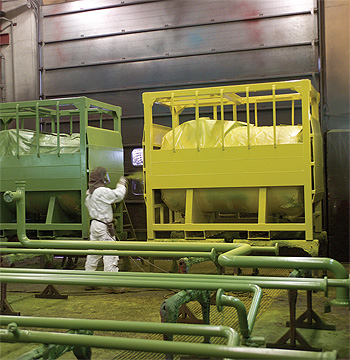 international interest in both offshore and onshore activities, and also comprises of the fully owned subsidiary Maersk H2S Safety Services AS, as well as Norserv Drelnes P/F. The intention of Danbor is to be the preferred supplier of services within the oil and gas industry across the globe, while at the same time focusing on safety, the environment, quality, and rapid, on-time delivery.
Since the company's inception, Danbor has aimed to establish a high profile, based on a professional, quality-conscious and highly skilled workforce, with the capability of using state-of-the-art machines and equipment. Danbor aims at being the preferred supplier of services to oil and gas companies, offering services such as transport by air, road, and sea, stevedoring, shop repair, custom clearance, offshore maintenance and repair, BOP repair, NDT and lifting gear survey, steel production, coating and surface treatment, and catering. Equally, at the company's Esbjerg base, Danbor offers base facilities, storage areas, and tank systems, as well as sale and servicing of fire and safety equipment. The company is respected throughout the oil and gas industries by ensuring all of its employees are constantly trained to maintain high levels of competency, while its agency and custom declaration department runs 24 hours a day to guarantee Danbor's customers' goods are always in good hands.
Maersk H2S runs on a similar stringent routine, and has itself experienced constant growth since being established to become a global safety service operator for the oil and gas sectors. With its headquarters located in Denmark, the subsidiary of Danbor also has offices in Italy, Norway, Venezuela, Brazil, Australia, and South Africa. This allows Maersk H2S to quickly respond to the needs of companies in the North Sea, and North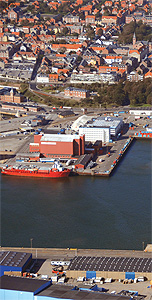 and South America, as well as the potential to deal with Middle and Far Eastern markets. The primary aim of the company is to provide protection against the dangerous gas hydrogen sulphide during drilling, testing, workover and production operations.
With many years of experience and expertise in offshore and onshore areas, Maersk H2S has the capabilities to assist other industrial areas, or promote its rigorous safety standards. The company has a wide range of sophisticated equipment that is available to hire, as well as skilled supervisory personnel who can undertake consultancy services, such as initial surveys and preparation of onsite contingency and emergency plans. Maersk H2S is also experienced in providing tailor-made solutions for large scale and long-term projects, including harsh environment operations. Operating under the ethos of "when dealing with safety, no compromises can be made", the company recognises the serious threat hydrogen sulphide can be to humans, and is qualified and competent in ensuring the proper precautions and preventative measures are taken. Services provided by Maersk H2S include the rental of protection and detection equipment, maintenance, and both offshore and onshore service training courses.
Thorough planning is required before the company can design a H2S contingency plan, and Maersk H2S is well prepared in providing detailed training of personnel, installation of protection and detection safety equipment, as well as offering the support of experienced and qualified supervisors. Alongside this planning and development stage, the company also has an outstanding range of operational equipment, which, to date, have received no reports of problems like malfunctions or breakdowns. Through providing training to ensure that all a customer's personnel are fully trained and educated in the operation of new equipment, Maersk H2S has strengthened its position in the oil and gas sectors. The company owns a number of containerised H2S systems, including various protection and detection equipment, and also office, accommodation and workshop containers. All of Maersk H2S's equipment is built to withstand the worst possible conditions, and computerised maintenance and rig reporting systems allow for daily operation. Indeed, the systems are equipped with constant data logging of all stationary detection system sensors to provide clients with generated records of all measured concentrations onsite.
In addition, Maersk H2S offers clients recognised qualifications via its 'General H2S Basic' course, designed to meet industry standards as well as comply with the Danish Energy Authority's requirements. The course is specifically designed to provide participants with key competencies in identifying and managing H2S hazards in work, giving them practical experience in a controlled and safe simulated working environment. By the end of the course, trainees will be able to identify characteristics and properties of H2S and sulphur dioxide, as well as being aware of potential sources, methods of prevention, and the various detection equipment available. This equipment is generated from Maersk H2S's Esbjerg warehouse and workshop, which is divided into four specific areas: handling and testing of breathing apparatus, detection equipment, air cylinder pressure testing, and maintenance of compressors.
At Danbor's Esbjerg harbour, the company has a number of cranes and fork-lifting equipment to allow the rapid and safe handling of products. All equipment and machinery produced by the company is fully controlled by a tailor-made computerised logistics system that ensures the full traceability of parts, no matter where the equipment is located around the world. The Maersk H2S subsidiary of Danbor emphasises the complete devotion of the company as in whole in being the number one provider of products and, more importantly, personnel experience to the oil and gas markets. At Måde Industrivej in Esbjerg, Danbor is equipped to deal with steel production and surface treatment, as well as service and repair projects.
Danbor set out from its inception to provide the highest level of service to its clients in the oil and gas industry, and these standards are met by the highly competent and well trained employees throughout all levels of the company. This commitment has resulted in Danbor being Denmark's largest service company in the offshore sector, dealing with customers all over the world.
Danbor Service AS
Industry: Offshore agency, training and logistic supplier