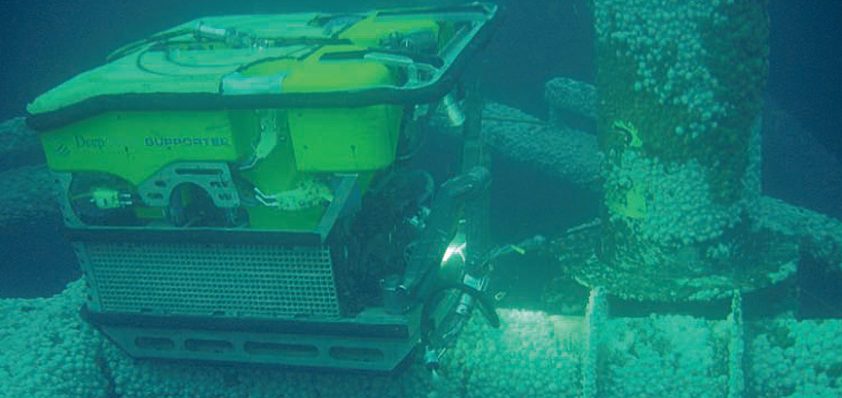 Depth of experience
DeepOcean Group offers an array of specialised subsea services, superior vessels and equipment to the offshore service industries, specifically oil and gas customers, wind project developers and operators, and telecommunication companies.
These are delivered through the three separate entities that make up the Group – DeepOcean AS, CTC Marine Projects Ltd, and Trico Offshore. These companies were put together through several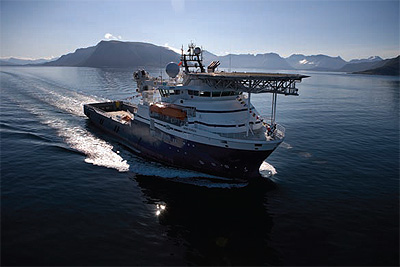 acquisitions with CTC Marine Projects founded almost 20 years ago, and DeepOcean AS ten years ago.
The four main offshore areas DeepOcean Group works within are inspection, maintenance and repair (IMR), surveying and sea-mapping, seabed intervention including ploughing, jet-trenching and cutting, and installation and decommissioning. Effectively this enables the business to work on almost all aspects of the oil and gas project lifecycle. "We are one of the few companies that offer integrated offshore services," comments Bart H. Heijermans, Group chief executive officer.
"These services consist of marine operations of several of our vessels, ROV and trencher operations, survey and comprehensive engineering, and project management support. DeepOcean is an industry leader in the offshore subsea IMR industry working for customers like Statoil, BP, ConocoPhillips and Petrobras, whilst CTC Marine Projects is specialised in cable laying and burial. As the third and final element of this structure, Trico Offshore owns a small fleet of towing and supply assets. We are in the process of selling non-strategic assets within that fleet, but will keep several owned units that can support our IMR, survey and trenching business and contribute to the differentiated strategy we offer."
Having recently taken up the position of CEO, Bart has set about redefining and crystallising those qualities that have been instrumental to DeepOcean Group's strategic direction to date: "The purpose of our company is to generate industry leading returns to our shareholders through the provision of safe, quality and innovative services. This means that we want to provide cost effective solutions for our customer, generate a high return on the capital our shareholders have invested and ensure sustainable development as related to safety, environment and the communities we operate in," he continues.
"Our strategy is to accomplish this through the provision of our integrated services. There are not that many companies in our industry that operate marine assets, trenchers, ROVs, and provide the survey, project management and engineering support. By bundling these services under one team we reduce interface risk and improve execution. In addition the experience and expertise we have gained from the extensive IMR work for our biggest customer Statoil, is a major asset that will make the services we offer to other customers more valuable."
Given the fast-paced and busy nature of today's market, there is often a tendency within businesses to focus heavily on the here and now, as opposed to keeping an eye on just how this might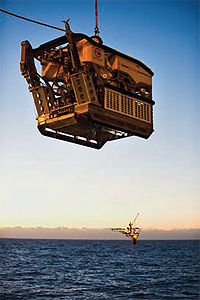 change in the future. For DeepOcean Group though, there is a strong belief in the need to develop and adapt new technologies in order to generate, and sustain, the desired industry leading returns. To this end, the Group has recently assigned experienced individuals as technology champions for its key subsea services, tasked with identifying and commercialising innovative new developments.
As Bart also reveals, consideration is also being placed into other aspects of the business: "We are investing a significant amount of capital in our company, predominately in the upgrade of several of our vessels for either new contracts, or to improve operational effectiveness in environmentally challenging areas like the northern North Sea and offshore Norway. We are also buying new ROVs. In addition, we have chartered the REM Forza, a state-of-the-art offshore vessel with a 250 tonne active heave compensated deepwater crane that we plan to use as a construction support vessel this year in those same markets."
Generally market conditions have been favourable for the business as the demand for offshore energy continues to increase – whether from hydrocarbon or renewable sources. This has enabled DeepOcean Group to present itself in many of the world's most important established and upcoming markets including the North Sea, Norway, Mexico, Brazil, Australia, South East Asia, and West Africa. "In January we announced a contract from Petrobras for a flex repair vessel for offshore Brazil," highlights Bart. "This award was a sign of confidence from a major customer in our capabilities. Flexible flowlines are critical for the production of hydrocarbons from the prolific deepwater fields, and as such if a flowline is damaged an experienced contractor, like ourselves, is needed to repair or replace it."
Under the appointment of Bart, DeepOcean Group is taking the next step in its development as a leading global subsea services organisation and in capitalising upon the added value of the synergies between its divisions: "Our immediate focus is to further strengthen our processes and deliver even more reliable services. We want to be the service provider that doesn't have to be managed by its customers, one that delivers a reliable and predictable performance. We also need to integrate our companies in order to deliver differentiating integrated offshore services, which will provide us with a solid platform for profitable growth. However, we won't achieve our objective of industry leading returns for shareholders if we don't perform our services safely, or continue to attract and train talent as an employer of choice. Those are the other key areas where you will see a lot of focus from us. Developing a culture of empowerment, ownership and care is critical to become an industry leader," Bart concludes.
DeepOcean Group
Services: Integrated offshore and subsea services