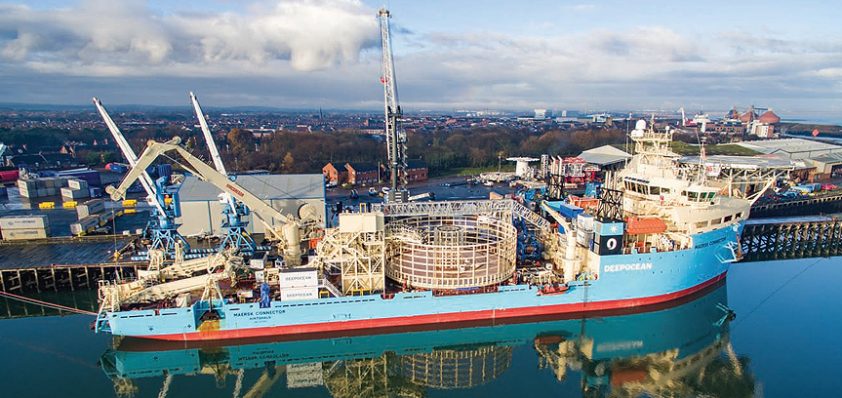 Think, invent, solve
DeepOcean Group represents a leading integrated provider of safe, high-quality and innovative services and technologies throughout the subsea industry. The Group today offers five main service streams comprising of survey and seabed mapping, subsea installation, seabed intervention, inspection, maintenance and repair (IMR) and decommissioning.
DeepOcean employs an impressive array of equipment comprising of a fleet of 12 vessels, 38 ROV units and 13 trenching assets to execute technically demanding projects within the oil and gas and renewable energy markets.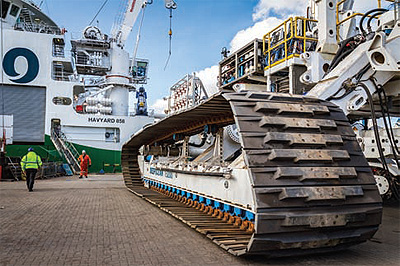 The firm was previously profiled by Energy, Oil & Gas in February 2016, during which time DeepOcean Senior Business Development Manager, Andy Readyhough discussed the decline of oil and gas prices and the impact of this on the industry, with operators significantly cutting back on capital expenditure (CAPEX). However, while commenting on the subject Andy also observed that DeepOcean had been quick to respond to potential opportunities within the offshore renewables sector, while drawing on its firmly established track record and industry experience to develop good synergies across this market.
Indeed, DeepOcean's competitive strength is defined by its combined offering of several offshore service packages and its ability to provide a suitable spread of equipment for solving its clients' subsea challenges. The company utilises both owned and chartered DP2 class vessels as platforms for mobilising the right equipment to fit every work scope. This fleet of equipment is supported by DeepOcean marine base facilities within the UK, Norway and the Netherlands, in addition to mobilisation capabilities in Mexico, Ghana and Singapore. This has enabled the business to continue to win several prestigious projects, despite the on-going challenges within the oil and gas market. During November 2016 for example, DeepOcean announced that it had been awarded an offshore wind farm array cable installation contract for DONG Energy's 'Hornsea Project One' wind farm located in the North Sea. Offshore work will be undertaken in 2018/2019 by the company's in-house fleet of dedicated cable installation and trenching vessels and once completed the scope of the project DeepOcean will have executed the installation and trenching of 93 array cables.
"Hornsea Project One is an important infrastructure project, which will not only contribute to lower carbon emissions but also play a big role in developing the UK's offshore wind supply chain," says DeepOcean's Commercial Director for Cables & Trenching Pierre Boyde. "Throughout this project we have worked hard to ensure that as much value as possible is realised by UK businesses. Today's announcement further demonstrates both the UK's ability to supply the offshore wind industry and DONG Energy's continuing commitment to investing in the UK."
DeepOcean has a long track record of subsea power cable installation on critical infrastructure projects. In addition to the installation and trenching of a total of 93 inter-array cables, with a combined length of 203 km, the Hornsea Project One contract scope includes the associated route engineering, pre-lay grapnel run operations, installation of cable protection system and messenger wires. Offshore work will be undertaken in two campaigns, commencing in Q3 2018 and Q1 2019 respectively.
In January 2017 DeepOcean was also proud to announce that it had been awarded an offshore wind farm export cable installation contract by Nexans for Scottish Power Renewable's East Anglia One offshore wind farm in the North Sea. Offshore work will be undertaken by 2019 using the Maersk Connector power cable installation vessel with the purpose-built ACP2 power cable plough, supported by DeepOcean's in-house fleet of dedicated construction support vessels. DeepOcean's scope is the transport, installation and trenching of two 85 km export cables with the project set to be managed out of the DeepOcean's Darlington office. "After building an extensive track record providing services on some of the most important offshore wind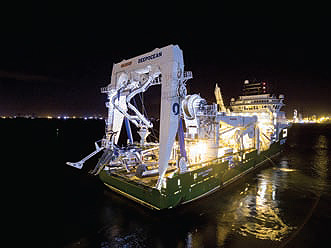 projects, we are delighted to be given this opportunity to develop our relationship with Nexans and their customer Scottish Power Renewables," Pierre exclaims. "There are significant opportunities for local suppliers to support DeepOcean for this scope of work and we also look forward to helping our customer deliver on the Supply Chain Plan for the project."
"We are now undertaking a significant portion of the major offshore wind farm works that have been awarded as part of the contracts for difference (CFD) offshore wind farm projects that have been granted around the UK. DeepOcean are now waiting for the next round of auctions for CFD contracts to ascertain which wind farms will be next and which developers will be taking these projects forward," adds Senior Business Development Manager, Andy Readyhough.
"While the market has been challenging due to the slowdown of construction and support services within the oil and gas sector, the offshore renewables market is providing DeepOcean with some very good success. We currently have a good backlog in subsea power cable installation in both the renewable and interconnector markets," he concludes. "DeepOcean has made a series of investments in the business over the last five years including making improvements in our installation vessels and subsea cable protection assets. On the back of these investments we have and will endeavour to continue to make good progress within the offshore renewables and subsea power cable spheres allowing the company to weather the downturn in the oil and gas sector and be prepared for the upturn when it comes."
DeepOcean
Services: Subsea services and offshore construction