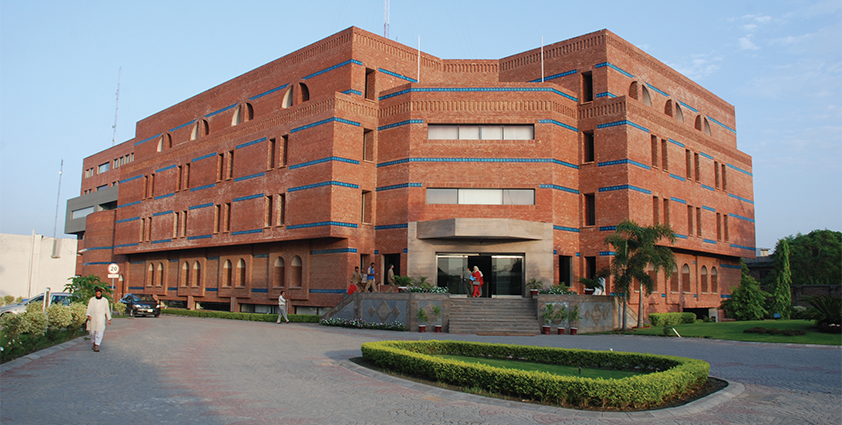 Descon Engineering Qatar LLC
Making a difference
Established in Lahore, Pakistan, in 1977, Descon began operations with four employees providing engineering services to process plants.
Today, Descon Engineering Qatar LLC is a multi-faceted company that has operated in Qatar since the year 2002; and for more than three decades in Pakistan, Saudi Arabia, UAE, and Kuwait under the umbrella of Descon Engineering Limited, Pakistan. Descon has in-house capabilities in EPC; construction (civil, mechanical, E&I); operation and maintenance and manufacturing, and has been providing these services to the oil and gas, power, cement, fertiliser, water, petrochemicals and infrastructure sectors.
The company's capability to provide one-window EPC services has evolved over the years by the combining of its knowledge and experience in specialised fields. The structure of its organisation lends itself especially well to offering competitive EPC solutions for projects to the energy and infrastructure industries. Descon's engineering operations are performed from within a state-of-the-art design facility equipped with prevalent engineering applications. An extensive communication network also exists for data transmittal, document control and project management that guarantees a smooth interaction between all stakeholders.
Aside from engineering and procurement, Descon Engineering is also proficient in the fields of manufacturing, construction and commissioning. A wide range of process equipment is manufactured at the company's ISO and ASME certified facilities in Pakistan, Saudi Arabia, Qatar and the UAE. From these facilities it offers inherent strategic value, which is achieved through cost effective production and the company's proximity to the biggest projects in the Middle East.
Descon has gained a strong foothold in the engineering, construction and plant maintenance sectors of today's Qatar. The company has about 4000 people in Qatar at the moment with accommodation camps strategically located in Ras Laffan, Alkhor and Mesaieed Industrial Cities.
In order to cater to the demand of fabrication business in Qatar, a new workshop has been commissioned in Al-Khor industrial area, initially with a covered area of 4000 SQM. This facility is equipped with overhead cranes, machine shop facilities, fabrication facilities and valves repairing and testing facilities.
Maintenance services have been an area of core competence for Descon. Major shutdowns/turnarounds and refurbishment/revamp jobs have been executed for operating companies. Meticulous planning in advance ensures on-day completion, safe working environment and resource sufficiency. This competence to work in green and brownfield conditions gives Descon a distinct competitive edge in expansion and de-bottlenecking projects where the scope is a mix of new and old facilities.
Strong IT-based project management systems are a key factor in achieving successful realization of projects. Considerable investment is made in human resources area focusing on training and development of this vital asset. Career-path development is an essential ingredient in the human resource development process. Descon is project-oriented and client-driven. Quality and HSE are taken as 'value-adders' and the company culture encourages teamwork and innovation. The dynamic mix of these attributes has led to success in the international contracting arena.
Complete general contracting services, integrating civil, mechanical, electrical and instrumentation disciplines, make up another core strength and over the years Descon Engineering has invested a significant amount of capital in acquiring a large asset base. Last, but by no means least, the company has a great deal of expertise when it comes to developing procedures and systems that provide plant commissioning services.
Since its inception in the late 1970s, the company has been actively involved in carrying out oil and gas projects. From facility revamps to grassroots projects, it has delivered engineering, manufacturing, construction and EPC services to refineries, gas fields, process plants, LNG plants and storage facilities. In addition to this work Descon Engineering's joint venture company, Presson Descon International Limited (PDIL) is also setting new standards in the execution of EPC projects for oil and gas production facilities. Apart from Qatar, some of the many notable projects the company has been involved with are Phase II of GASCO's Arab gas development and Phase II of BHP Billiton's Zamzama gas field in Pakistan
As its recent showcasing at the 20th World Petroleum Congress in Doha highlighted, with the Middle East becoming an increasingly area of oil and gas focus, Descon Engineering, with its sparkling reputation and record for high quality, first-class performance, can look forward to an even more eventful future in the years and decades to come.
Being a global competitor we are constantly raising the performance bar to sustain our image and strengthen our foothold. The future awaits us with countless challenges, beckoning a way to individual and collective progress. At Descon, we believe that it is not about making a presence; it's about making a difference!
Descon Engineering Qatar LLC
Services: EPC, construction, operation & maintenance, manufacturing