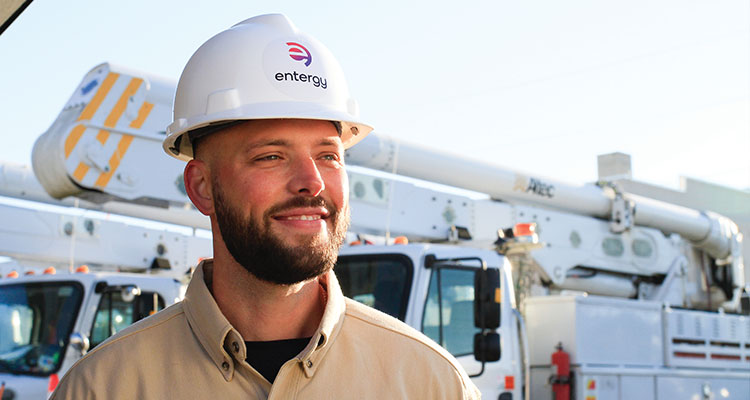 Despite the devastating storms that struck the south, Entergy Texas remains a reliable electricity supplier
Entergy Texas is not your typical electric utility operator. This business is vertically integrated to serve nearly half a million customers in the state's southeast. The organization oversees the generation, transmission, distribution and service of power. "We are responsible for the entire value chain," shares Eliecer 'Eli' Viamontes, President and CEO of Entergy Texas. "This is vastly different in comparison to the majority of Texas. We also have the privilege of serving one of the largest industry corridors in the country, and our goal is to enable economic development by providing safe, affordable, reliable, and sustainable power," he shares.
Energy security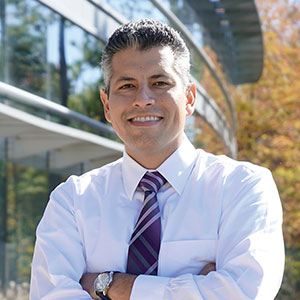 Originally from South Florida, Eliecer was born and raised in Miami, where he studied electrical engineering, and developed a passion for the energy sector. "I started as a college intern and this year will be 20 years in the industry. My family and I relocated to Texas just over a year ago, and we are proud to be part of this magnificent state. I was infected with the electricity utility bug as a college intern, and over the years, I was given opportunities for increased responsibilities and have been privileged to work with great teams, and now, here I am," he shares.
The company's vision, 'We Power Life,' is the driving force behind its strategy. Eliecer explains that the service they offer is critical to society. "That's what motivates me to wake up. What I feel makes Entergy  Texas unique is that our customers depend hugely on electricity for their operations. Without a reliable supply, there are regional, state and national implications.
"When you think about the Russian invasion in Ukraine and the vacuum that has been created in Europe, many of our customers are looking to provide liquid natural gas, for example, that can be exported to countries in Europe, and so we want to provide them with the energy security they need to fulfil those objectives."
Winter weatherization
In terms of the business' developments, many projects are currently underway to further improve operations. "We have a relatively new power plant, the Montgomery County Power Station, which was commissioned in January 2021. It's a combined-cycle natural gas plant located in Willis, Texas," he shares.
Eliecer is very proud of what the team at the plant has accomplished. He notes that the project was completed ahead of schedule and under budget. More importantly, the timing was impeccable as delivery arrived one month before winter storm, Uri, hit Texas. "It helped us maintain power and allowed us to serve customers during a time when they needed it most. It also proved how important it is to modernize our plants, and the Montgomery County Power Station is an example of the benefits that can bring, especially during extreme weather events. There were lessons learned across the entire Texan footprint in terms of our capabilities as an electricity utility.
"We have made multi-million-dollar investments in winter weatherization at all of our power plants. During the last storm that hit us in December, our plants remained online, demonstrating we can supply localized power for our customers regardless of the weather patterns," he says.
Most recently, Energy Texas received approval from the Public Utility Commission of Texas for their proposal to build the Orange County Advanced Power Station (OCAPS) in Bride City, Texas, which is expected to come online in 2026. OCAPS will provide critical power to Southeast Texas with a significantly lower emissions rate than the legacy generation it replaces. The decision also preserves the opportunity for Entergy Texas to unlock the plant's ability to co-fire hydrogen in the near future, which supports the plant's long-term viability and benefits customers.
Clean power
Entergy Texas is also a leader when it comes to sustainability. The business is determined to achieve a 50-percent carbon emissions reduction by 2030, which will set it on course to reach its Net Zero goals for 2050. "We are committed to that as an organization. Equally, many major customers have publicly communicated their sustainability goals and objectives, and our motivation is to ensure we are doing everything we can to provide that clean power and reduce scope two emissions for those customers."
"To diversify our generation portfolio, we are increasing investments in renewables. We are on track for our first solar project, which is a 150-megawatt facility that we expect to come online sometime late this year. Additionally, we are in the middle of making selections for another 500 megawatts."
More recently, Entergy Texas announced that it is receiving bids for up to 2000 megawatts of renewable power. "We are continuing to not only put projects in place, and make selections on future ones, but we are also open to proposals from solar and wind producers so that we can expand our renewable portfolio. This, in turn, helps us continue to provide clean energy to our customers. We are also looking at all technologies to ensure that we are picking the right mix that offers affordable and sustainable power to customers."
Keeping the lights on
One of the biggest areas in which Entergy Texas is looking to invest is the strengthening of its supply against storm risks. Hurricane Harvey certainly had its impact in Southeast Texas, and there have been other storms that recently battered the Gulf, such as Hurricanes Laura, Delta, Zeta, and Ida. "We are seeing an increased frequency and severity of storms. So, we have to ensure we are working towards making accelerated investments in a resilient grid. Many major vehicle manufacturers have already communicated how their models are going to be electric, and that will continue to create additional demand on the grid. Therefore, resiliency is absolutely going to be key for us, and a focus for 2023 and beyond. We are committed to making that happen."
Eliecer believes that in the next five years, everything at Entergy Texas is going to look quite different. "Our vision is to ensure we are fueling and supporting current economic growth by having a resilient and sustainable grid that is increasingly valued by our customers. This obviously requires investment, but that must be balanced with maintaining affordability for our customers."
The company's CEO feels privileged to be a part of his business' journey. He knows that in Texas, the business will continue to make a difference by empowering the state's access to electricity, which is what continues to motivate him. "Everyone here works hard to keep the lights on, and sometimes that means making sacrifices because of the commitment we have to our customers. It is certainly exciting to be part of the trends we are seeing, and I feel Entergy Texas is leading the evolution across the industry. We look forward to partnering with our customers to achieve great things in Southeast Texas," Eliecer concludes.