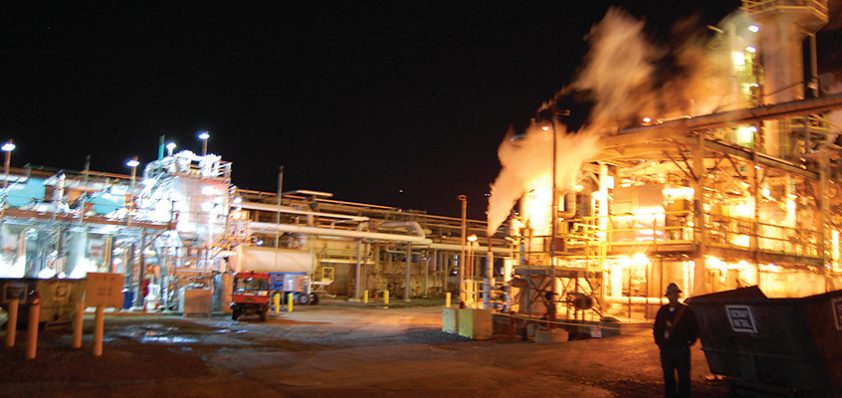 Bright spark
Since the technology was developed in the early 1970s, Dialight has pioneered some of the most innovative applications in LED technology.
By designing reliable and cost-effective LED products, Dialight LED traffic signals have saved municipalities millions of dollars in energy costs and maintenance, for example, and its LED signal and marker lights for heavy-duty vehicles often outlast the vehicles.
As a vertically integrated supplier, Dialight has the resources to design and produce everything in-house, supported by a global sales and distribution network, bringing the value of solid state light to a broad range of industriesand markets. Applications are in indication, signalling and illumination, using both monochromatic and white devices.
Few companies can match Dialight in terms of understanding LED technology and expertise in thermal management, optics engineering, electronics and electrical engineering, and mechanical packaging. However, the organisation has always industriously worked behind the scenes, as sales and marketing director Jim Gracie explains: "We're probably a new name for many of our end customers and we may be seen as having a new product in a new market, but we have built up our core technology, LED, over a number of years to become an established and respected player.
"With the traffic market, we don't sell to end users, so few are aware that we participate in that sector. We sell to installers, providing the inserts; the red, amber and green are ours, but the pole and the housing are from the installer. Essentially, we've been around for a long time, working in the background."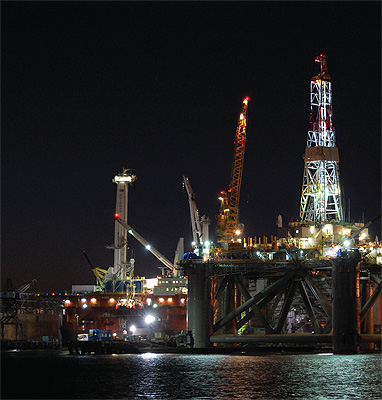 Indeed, Dialight has operated since 1938 and its divisions cover traffic signals, obstruction lighting, architectural lighting and components. It manufactures in the UK, Germany, the US and Mexico, and the firm's all-important first ATEX approved Safesite product is now fully available.
Discussing Dialight's offering, Jim reveals: "Two key areas where we see growth of the business is white light and light for hazardous locations, the latter of which refers to on-andoffshore. Currently we're in development for several product families that should have ATEX approval by quarter one of next year. LED technology will be of increasing interest to the oil and gas sector due to the energy and carbon emission reduction opportunities therein."
With Jim considering Dialight's LED technology to be the main strength of the business, its relevance cannot be overestimated. "Many competitors have entrenched business in fluorescent and HPS lighting, so for them it's a big stretch to changeover to LED," he asserts, reflecting on the advent of LED technology. "LED lights come with a five-year continuous use warranty and ten-year lifespan, representing a huge reduction in maintenance costs for the offshore market.
"It's been a tough year, with regards to market conditions, and pressure is mounting to prioritise green issues. As a technology, LED offers benefits to help our customer base conform to environmental requirements, so we see ourselves as part of the push towards lowering CO2 emissions. In most cases, customers are looking for viable alternatives to existing technologies and want to try a product as soon as it's available."
In respect of Dialight's focus on positively affecting climate change, the organisation has become the lead sponsor of the 2009 to 2010 Sustainable Cities Programme for the UK's Commission for Architecture and the Built Environment (CABE). The programme cuts through the complexities of the climate change debate to provide expert advice and offers clear priorities for action. Support from Dialight enables CABE to extend its role with eight English core cities, working alongside teams to deliver new initiatives and improvements in the UK's major urban areas.
Tasked with identifying the best solutions across different disciplines in order to deliver prosperity, resilience and quality of life, Jim elaborates on Dialight's participation: "We're one of two key sponsors and the scheme is key in terms of energy and carbon emission reduction; it depends on application of LEDs but it can offer up to 60 per cent savings in both areas, differing on a case-by-case basis. We also offer the use of our software package that allows us to make a lighting design recommendation."
Dialight's CEO, Roy Burton, comments: "Most traditional lighting solutions are wasteful and lighting is often overlooked as a major contributor of carbon emissions, but globally it accounts for 20 per cent of electricity consumption. Conversion to LED technology could reduce that by half, which is a huge saving of CO2."
In order for Dialight to produce market leading technology and address climate change, the company pays close attention to R&D, continually striving to launch new solutions. Jim comments: "We have three new products on trial and expect ATEX approval early next year. We undertake R&D in the US and in the UK; having two separate operations means we can accommodate the technical requirements of different markets because, although the core product is similar, there is slightly different usage. They work together closely on development and integrate their own markets' needs into design. We're largely working on LED products and technology."
If activities continue in the same vein, Dialight is on course to continue on its profitable path and is going to be of vital assistance in the fight to halt climate change. Jim summarises the business' future plans: "Our objectives are to continue growing successfully, primarily targeting new hazardous area white light products and further developing the existing, highly successful, traffic product ranges. This confirms our focus on offshore and onshore lighting management and the traffic sector as being key to our future development."
Dialight plc
Products: LED technology