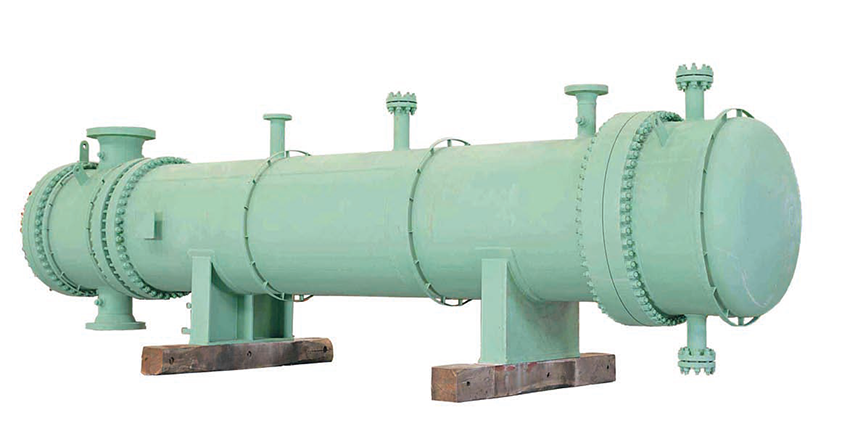 Exchanging ideas
Following a challenging period between 2011 and 2012 where the sector saw a slowdown in projects, Dolphin Heat Transfer (DHT) has remained robust and resilient while the market has increasingly regained momentum.
Since it was last featured in European Oil and Gas Magazine during March 2010 the company has redoubled its operations and invested in new equipment in anticipation of a continuing increase in demand. It is located in Ajman, UAE and services a number of operations within the Gulf Cooperation Council (GCC) including the ADNOC group made up of ADGAS, Takreerk Zadco and Adma Opco. The company is part of the Dolphin Group, a collection of companies that manufacture thermal products for the industrial, air conditioning, marine, oil and gas and automotive sectors. Dolphin Heat Exchangers is focused on the provision of heat exchangers to the oil and gas industry, both within the GCC and beyond.
The company was founded in 2004 and specialises in the design and manufacture of shell and tube heat exchangers, air-cooled heat exchangers, pressure vessels and finned tubes. It has state-of the-art fabrication facilities located in the Ajman Industrial Area, which have recently been improved with new welding and finning machines. Complimenting this, DHT has also hired additional engineers and workmen to cater to the strengthening market, which promises to boost production throughout the GCC region. Reflecting on the market between 2011 and 2012 in comparison to the emerging circumstances of 2013, Mr. Nooruddin Jetpurwala, chairman of the Dolphin Group comments: "The market was challenging in 2011 and 2012 but has seen significant improvement this year and also going into 2014. There are definite opportunities ahead as several new multi-billion dollar projects have been announced and are in various stages of execution in the oil and gas industry. DHT has been proud to be a part of several of these prestigious projects and will continue to look for new opportunities in the future."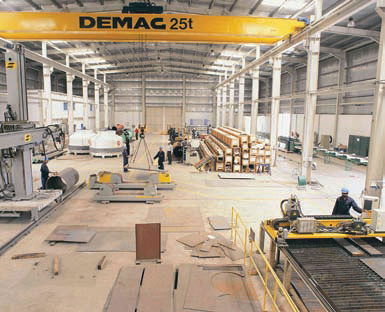 To address the needs of a newly galvanized market place, DHT is able to rely on a number of key strengths. As part of the Dolphin Group it has the support of vast resources and financial strength, which benefit all of the company's operations including design, manufacture and marketing. This coupled with its efficient manufacturing facilities allows DHT to define itself as a leading producer within the GCC region. "DHT's highly experienced engineering capabilities give it the ability to turn around products at blistering pace while complying with all international standards and stringent customer specifications," explains Nooruddin. "The competitive edge also comes from the pricing and sourcing strategies, which add further value to the product."
The company is able to provide products that fit its customers exacting specifications. Its heat exchangers are tailored to meet customer requirements through either a rigorous selection of parts for its plate heat exchangers (PHEs) or through tailored design options for products like its shell and tube extractors. Mechanical design software is employed to produce optimum designs and technical drawings before the specifications are passed to fabrication facilities that employ CNC drilling, orbital welding machines, TIG/ARC welding, plasma cutting and a full compliment of production equipment. The company operates production facilities in Sharjah and all of its facilities are American Society of Mechanical Engineers (ASME) U and S certified, as well as National Board R and NB certified and run according to ISO 9001:2008 industrial standards. Furthermore DHT is a regional seller of PHEs from the US-based firm Mueller. These heat exchangers offer greatly reduced requirements for space and a high level of efficiency complimented with low maintenance levels. This makes PHEs an extremely cost effective solution for clients.
DHT believes that no company can enjoy sustained growth without being innovative in all areas of its operation. As such it is dedicated to constantly developing its product portfolio and production process as Nooruddin elaborates: "While the products that we design and manufacture are at a highly matured stage in their development cycle, there are several areas that we look at to improve the efficiency of our design and procurement process. We have developed design and manufacturing capabilities for hair pin type heat exchangers and also developed special welding techniques for air cooled heat exchangers, for example."
As 2014 rapidly draws nearer DHT is ready to embrace the rigors of a buoyant market place. "We are looking at an annual compounded growth of around 25-30 per cent over the next three years. This could be even higher if the projects that have been announced are implemented as per schedule," Nooruddin concludes. "DHT looks to the future with great confidence and optimism. It has played a key role in the oil and gas industries in the GCC and looks forward to play an even more enhanced role in supporting the growth of this industry in the future."
Dolphin Heat Transfer
Services: Heat exchangers