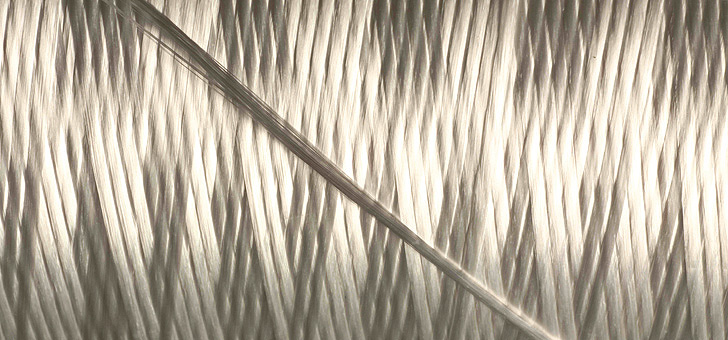 Deeper, faster and safer
DSM Dyneema B.V. is the inventor and manufacturer of Ultra High Molecular Weight Polyethylene (UHMWPE) fibre branded as Dyneema®, the world's strongest fibre™. The company is part of the publicly listed company Royal DSM NV, which has roots dating back as far as 1902. DSM was originally founded by the Dutch government to mine coal reserves in the southern province of Limburg and over the years has diversified its service offering to incorporate new technologies and industry sectors. This process began as early as 1919 with the opening of a coke plant. After 1945 this diversification into bulk chemicals and petrochemicals accelerated until in 1973 when the company's last mine was closed establishing DSM as a dedicated chemical business.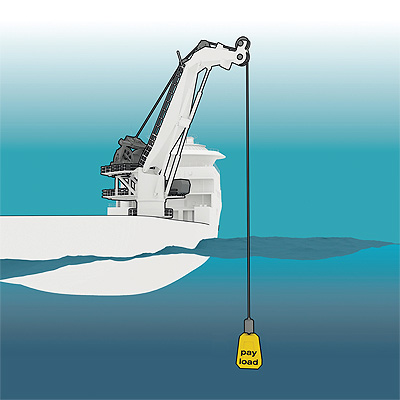 During the 1990s DSM was fully privatised and the company again fully transformed itself by selling almost all of its chemical commodity activities and establishing itself as a life sciences and materials sciences company.
The business group DSM Dyneema is headquartered in Geleen, the Netherlands, with regional offices located in the US, Singapore, China and Brazil. DSM UHMWPE fibre is presently produced in Heerlen, the Netherlands and in Greenville, North Carolina. Additionally, DSM is also a partner in a high modulus polyethylene manufacturing joint venture in Japan. This global footprint allows DSM to effectively provide products to its clients within several industry applications, including the heavy marine, yachting, aviation, oil and gas, heavy lifting, aquaculture, high protective glove, performance apparels, life protection, radar dome construction and others.
Through the application of its innovative UHMWPE fibre technology, DSM Dyneema is able to provide clients with turnkey solutions that encompass market-leading products and support services. "DSM Dyneema is globally regarded for its UHMWPE fibre solutions. Besides the highest quality and highest performing UHMWPE fibres, DSM offers technical services at the fibre and application level, enabling technologies such as coatings and market know how. These are all offered under the Dyneema® brand," explains Regional Business Manager EMEA, Chris Urlings. "We have a track record of replacing steel wire rope or polyester lines by products made with Dyneema® that offer significant operational cost savings to the user. Wherever it is applied the Dyneema® brand represents high performance, innovation and reliability."
With its wide scope of industry applications, DSM Dyneema technology has had a profound impact within the oil and gas market. One of the earliest examples of this application is within the marine seismic industry, where Dyneema® SK78 is used to create the highest performance seismic lines in terms of durability, accuracy and reliability. Furthermore DSM products are routinely used to provide innovative solutions within the fields of deep-water installation, heavy lifting, MODU and barge mooring, as well as offshore production. "The oil industry's search for new oil and gas fields is pushing traditional steel wire rope beyond its limits. Ultra-deep subsea fields are straining the installation capabilities of cranes and vessels in terms of capacity, weight, size, and space constraints. At depths of 2000 metres and more, the high self-weight of steel wire rope starts to limit the maximum payload of the deployment system, driving up costs and complication in an already expensive and challenging operation," Chris says. "The traditional steel wire lifting slings used in offshore oil and gas installation are reliable and strong. But they are also heavy, hard to handle, rough on your load, and always potentially dangerous. Not what you want in rough seas. Or when rushing to complete an operation before a weather window starts to close. That's why major installation contractors have changed to slings with Dyneema®."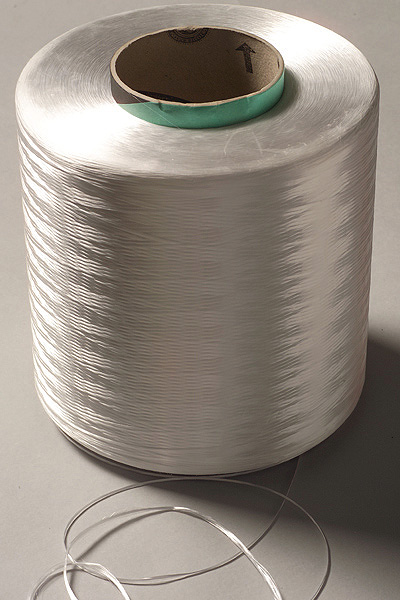 DSM clients within the oil and gas industry include Samson Rope Technology, Lankhorst Ropes, Offshore & Trawl Supply, Hampidjan, Bexco and DSR. Each of the company's customers has its own distinct profile and specialities within the oil and gas market. They are active globally and offer rope and sling solutions based on the latest Dyneema® technology. Products made by DSM clients are used by all of the larger oil companies or their suppliers and contractors – in some cases over more than two decades. "Dyneema® offers maximum strength combined with minimum weight. It is up to 15 times stronger than quality steel and up to 40 per cent stronger than aramid fibres, both on weight for weight basis," Chris reveals. "Dyneema® fibre floats on water and is extremely durable and resistant to moisture, UV light and chemicals. The applications are therefore more or less unlimited. Solutions with Dyneema® enable safer, faster, easier and more accurate operations in the oil and gas industry."
With the current low cost of oil, the oil and gas market is experiencing a period of relative slowdown and uncertainty. Consequently the industry is more focused on cost effective operations. The distinct product technologies provided by DSM enable ropes or slings made from lightweight and durable fibres that allow faster safer operations, durability, no impact damages and that are easier to handle. Next to the financial benefits, the safety of operations and employees are also increased. " Dyneema® is a trusted name, the product has proven itself in many markets, we continue to co-develop with partners throughout the value chain to offer fit for purpose solutions and go the extra mile to ensure they are accepted and certified by the necessary institutes," Chris concludes. "Dyneema® fibres are only at the beginning of tapping in to their full potential in the oil and gas market. Reduction of total cost of operations will become more critical whilst continuing to focus on improving safety."
DSM Dyneema B.V.
Services:Manufacturer of UHMWPE fiber, branded as Dyneema® for use in high performance ropes, slings and other products