Electrical excellence
Comprising of a number of specialist divisions with a wealth of industry experience, E-Tech Group is a leading electrical engineering company, providing a range of services to both offshore and onshore oil and gas clients around the World.
E-Tech Group's divisions, include full electrical engineering services, design & manufacture of control panels and switchboards, CAD design and engineering, allowing the company to offer its clients
a "true" one-stopshop turnkey service. To complete the total package E-Tech Group has created specialist supply divisions – BCD Cables and Global ES – to offer stock and distribution of specialist marine and offshore cables and electrical equipment.
Gary Williams, director and co-founder at ETech Group, believes that along with the company's extensive history, it is this in-house supply chain cluster of specialist divisions and businesses that ensures it can boast a unique service to clients: 'The philosophy of a turnkey service is not new and there are a great deal of people who can offer similar packages, particularly in the electrical engineering sector. However, there is no company out there that has its own cable company, its own electrical wholesaler, or its own, design, consultancy, or switchgear divisions with the experience and capabilities that we have. Our development as a business has taken us from an electrical engineering company, to being able to provide the full electrical project from conception and design, through feasibility and manufacturing, to installation and in-field support."
Expanding, Gary explains E-Tech's history in more detail, and the interesting developments that led to the company's current organisational structure: "The organisation was originally established as two individual companies in 1993/1994, with the aim of having an electrical engineering business supported by a cable distribution company so that the two could interact, feed off each other, and expand their individual client bases. This business model ran very successfully for the initial years, and we were greatly encouraged by the success we achieved.
"Key to our success at this early stage was the manner in which we were closely involved with our clients' operations, working together with them more as partners than merely suppliers, to solve problems during projects," he continues. "They appreciated the fact that we were offering an excellent service that gave identifiable added value to their operations, and as such they promoted the idea of extending our services into other areas within the electrical parts of their projects – pointing us towards becoming a single source electrical solutions and service company offering everything through a single point of contact.
"Consequently, we looked to develop the business and broaden our portfolio by adding new companies and new facilities in strategically placed locations further enhance the quality of the services we provided," Gary explains. "By 2003 we had, through acquisition, merger and creation brought some well known engineering names into the collection of companies, names such as Eastern Switchgear, Orwell Designs, Peto Services, Netlift, Barrett & Wright, all of whom had developed a reputation for good engineering practices within their fields.
"This process continued, up to the point where we had about 14 limited companies around the UK, and this obviously caused considerable administrative problems," continues Gary. "On that basis, after seeking professional advise we elected to re-organise the company into a single holding organisation under the name E-Tech Group, encompassing all of the individual disciplines and divisions that make up our total service package. However, BCD Cables and Global ES have retained their original identities as they are very well-known and respected brands, with a great deal of industry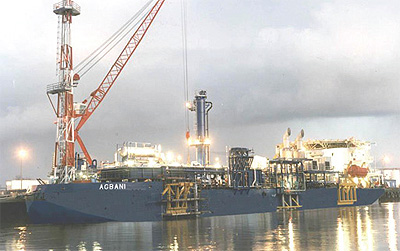 experience and excellent reputations."
Today, as a complete electrical engineering solutions provider, E-Tech Group Ltd is the single source answer to today's marine, offshore & industrial projects with highly skilled divisions representing the many disciplines required to provide the total electrical service. Working alongside this, BCD Cables and Global ES are the key supply divisions, distributing marine, offshore and petrochemical cables, an specialist electrical equipment respectively. "BCD and Global provide an extensive range of market-leading equipment to many of the industry's leading companies," says Gary. "They act as independent stockists and distributors, able to offer technical support and distribute equipment from many of the world's leading manufacturers – all of which would be easily identified by engineers and class societies in oil and gas operations."
E-Tech's position as a solution provider means that close co-operation with its clients is essential for successful operations: "Supporting our clients is key to our success," Gary comments. "When we initiated the business, our focus was on providing an excellent service, which involved us being closely linked with customers at every stage of an operation, and this is no different today. The interaction that we have developed means that in many cases we are now working as partners more than simply client and customer, which has had major benefits, not only for our business but for our clients also.
"A good example of our close co-operation is when we were recently involved in the very first gas production rig in the Black Sea," Gary explains. "Originally we were approached by the client to quote a price for a simple electrical distribution panel. Our level of technological expertise meant that we identified a number of faults in the original design, which would have caused numerous problems. Our open relationship with the client allowed us to demonstrate potential flaws in the original concept in an open and honest manner, which ultimately led to E-Tech Group providing a design, consultancy and field management service for the overall development of the platform electrical system."
Focusing his attention on the future, Gary is confident that the stability that the company has achieved, together with the extensive capability it has developed, will bring further success: "Two years ago our turnover was around £10 million, last year it was roughly £16.5 million, and we are predicting that figure to be around £20 million this year. This is a reflection of the diversity that we have sought, whilst strengthening our core operations. We hope that with dedication we can continue to improve the business, whilst offering our clients the best quality possible."
E-Tech Group
Service Electrical engineering solutions