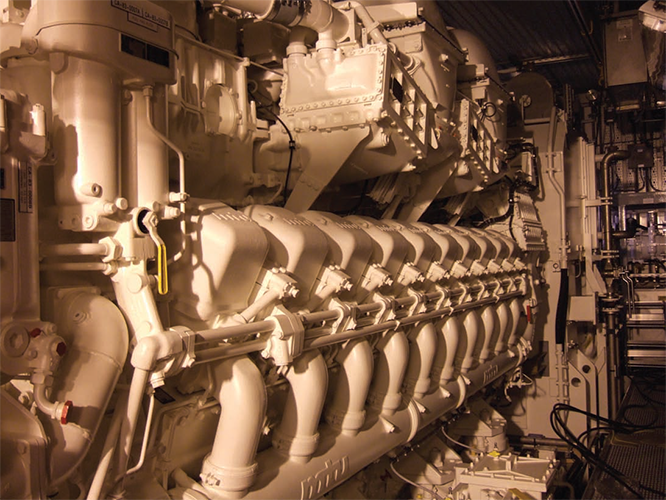 EAS/Electrical & Automation Systems AS
In control
Founded in 1988, independent engineering firm EAS/Electrical & Automation Systems has been in continuous development since its inception and today is a leading supplier of advanced control and switchboards for emergency generators and fire pump systems.
Previously in European Oil & Gas Magazine in November 2012, the company highlighted its continued aspirations to widen its service offering with a change in brand name from EAS-Automation AS to its current title. Since then, the Norwegian firm has enjoyed increased growth in its workforce and expanded its geographical markets.
"Over the past year EAS has celebrated 25 years in the business, we have also grown from eight to 19 employees and have doubled our turnover. In line with our wider aspirations, we have also started our own production department so we can manufacture our own switchgears and control panels in-house," enthuses Tron Olav Johannesen, managing director of EAS. "At the end of last year we were in the process of being certified as a UL listed company for the production and delivery of control panels for projects that have UL requirements or for both the US and Canadian markets. On top of this, we have signed a couple of collaboration agreements, which has been another important aspect of our growth."
Designing panel cabinets and boards according to the specifications of clients, the highly adaptable firm manufactures products with close co-operation and dialogue between its production department, engineering department and the customers to ensure the best possible results are achieved. Committed to offering customers quality, reliability and flexibility, EAS works towards the most stringent industry standards such as BS, DIN, NFPA, IEC and CSA.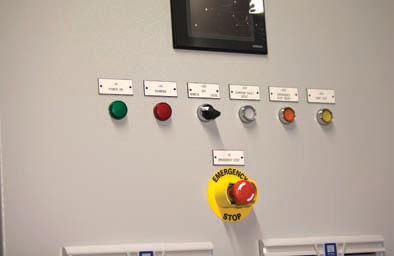 Enhancing its reputation further, the company was recently listed in UL's registry of approved industrial control panels for the US and Canada. Highly reputed, UL is a global independent safety firm with over 100 years expertise in its field; becoming part of UL's global list of businesses requires the ability to manufacture equipment in accordance with its standard for hazardous installations and results in a strong global reputation for quality. Since being listed in UL's registry, EAS has enjoyed a number of projects in this new area, as Tron highlights: "We just completed a project for ExxonMobil in Canada as a sub-supplier to Eureka Pumps. The project was successful on our part; it has been a learning process in regards to UL, but other than that we remained within our niche market."
Offering a wide range of services to the offshore, marine and onshore industries, EAS undertakes all aspects of a project from development and consultation to engineering studies and commissioning. Following its investment into a new workshop, the company has added the independent manufacture of control systems and switchboards to its comprehensive list. "We have a production line of around 500 square metres, which is located close to our engineering department; there is an area for customer testing and our office facilities are located there," says Tron. Its core products consist of fire pump control panels, low voltage switchboards and emergency generator control panels for complete packages; these are available for a variety of diesel engines, pump motors, pumps and alternators, with a diverse range of options to suit unique project requirements.
Focused on the booming oil and gas industry, EAS has more than eight years experience in delivering safety equipment to SIL requirements and other oil and gas specific standards such as NORSOK. Following collaborative agreements with Eureka Pumps, a pump supplier with 30 years' experience in the oil and gas market, and Deif, a global supplier of environmentally friendly, safe and reliable solutions for a range of industries, the company has further increased its presence in this booming market over the last 12 months. "With 25 years of experience, EAS has developed a solid reputation and our customers look at us as a supplier that offers flexibility and quality; these qualities have been key to our growth and involvement in a number of projects over the past year," says Tron. "For example, we worked on the Hebron project for ExxonMobil, where we have been a supplier for both Eureka Pumps and Wartsila. We are also currently working on control systems for fire water pumps for the Total Martin Linge project in Norway."
With the majority of EAS' work still based in Norway, its focus for the future is to become a strong partner within the oil and gas market by enhancing the relationships it has developed with both Eureka Pumps and Deif as well as MTU Friedrichshafen, a German based manufacturer of large diesel engines. Furthermore, having enjoyed huge growth and success over a short time period, Tron is keen to focus on consolidation over the coming years. "Since we have expanded, we have doubled both our employee number, the income and our turnover so we have more than enough going on right now coping with that. However, our goal over the next three to five years is to strengthen our position in the oil and gas markets by growing our product portfolio and expanding our production facilities. Another core business for us in the future will be upgrading and modification projects of old platforms; we want to be a part of that," he concludes.
EAS/Electrical & Automation Systems AS
Services: Control panels and switchboards