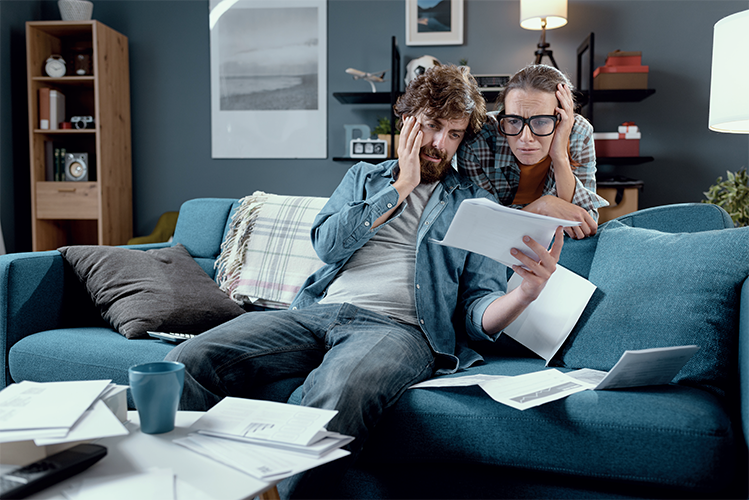 Energy providers are in a difficult place right now on customer relations. A surge in wholesale energy prices means eventually sharply increased costs must be reflected in customers' bills. And these increases are high yet necessary to maintain margins and investment.
But, as the fallout from the recent raising of the UK energy price cap shows, there is little public or political sympathy for energy suppliers, and greater concern about how higher prices could drive up rates of fuel poverty.
Energy providers risk being made villains of the piece, despite having their hand forced by market conditions and the regulator. In fact, the majority of suppliers are not making much profit and some are incurring losses.
Passing on wholesale rises is only part of the challenge facing energy providers who want to serve and retain their customers. The elephant in the room here is how badly the pandemic has put more customers into debt and less able to pay their bills even as society seems to be recovering from Covid. For example, Citizen's Advice reckons the number of households in debt and unable to pay bills has risen by about 30 percent over the first year of the pandemic. They expect up to a quarter of consumers to have some difficulties over the winter.
Energy providers need to take heed of an incoming wave of financial difficultly especially as government's furlough support is removed. They need to prepare themselves for increased provision for customer debt.
One obvious response is to modernize a utility company's collections capability. Indeed, there will be investment in new software and staff to collect revenue.
However, it seems crude and inefficient to wait for customers to get into debt and then do something about it. A better approach would be to help customers get ready for financial shocks as they arise over the coming months. Getting customers quickly out of debt helps, but it is far less costly for an organization if their customers do not get into debt in the first place.
Relevant intervention before debt arises will save huge sums compared with efficient intervention after debt. Yet, neither customers nor providers seem to be taking the initiative here. The same Citizens Advice study revealed that only 62 percent of customers had engaged with their supplier to seek help and only 16 percent had been contacted by their supplier to offer help. Early intervention will mean lower debt and that is not happening in so many cases.
For energy providers this is an opportunity to transform their customer engagement strategies to improve customers' financial resiliency for everyone's benefit. For example, they might want to ensure customers know how to minimize their consumption of energy and ensure they make use of grants to insulate their homes or receive the right government payments. The goal is re-adjusting a utility's relationship with a customer to be closer and avoid deferring difficult but vital decisions.
The danger is that companies will utilize old style communications methods – relying on campaigns, batch communications and segmentations that are counterproductive. A great deal of customers ignore messages from their providers because so many of these messages are poorly targeted and irrelevant.
The solution to getting customers ready for financial shock is a customer engagement strategy focused on empathetic behavioral nudges. These are individually relevant, super personalized and delivered at the right moment to be timely, consistent across all channels and contextual to a customer's current needs. What powers hyper-personalized and one-to-one targeting is how an energy provider exploits industrial-scale predictive analytics to understand and respond to an individual customer with real time decisioning to answer their problems and offer sustainable solutions.
A major challenge is identifying who is or will be in difficulty. From personal experience working on customer engagement, I know that is incredibly hard to pose that sort of question to a customer. What is needed is predictive models that rely on AI and machine learning to evolve changing economic conditions and be able to spot the signs of current or potential financial distress.
When you combine the insights from AI with a library of support messages, a customer engagement system can personalize messages that nudge customers towards better financial wellbeing. Every interaction can be made valuable in how it helps a customer whether it is advice about how they use their smart meter to manage their consumption or apply for payment holidays and other help.
Becoming a trusted adviser on energy provision will take time because so few providers have invested in modern methods of customer engagement. There is more that can be done by the industry to improve how government help is better channeled to the neediest. For example, while it is being extended to more customers, the Warm Home Discount risks not getting help to vulnerable customers most efficient because of high duplication of effort and costs. Centralizing the provision of this among all providers would be a wise move. The other option that providers support is a social tariff. Another great idea but this will only work if the industry can properly identify who the correct customers in need are. One possible way to address this is the creation of a central register of vulnerable customers into which customers self-register.
Of course, as more providers modernize their customer engagement systems, they will be able to identify customers' needs more clearly and step in to help before problems get worse.
Energy providers cannot stop all difficulties, but can stop some, and make life better for others. This will result in more loyal customers, reduced collections costs and lower bad debt provisions. And that is what will make organizations industry leaders over the coming years
JO ALLEN


Jo Allen is Ambassador, 1 to 1 Customer Engagement, at Pegasystems. Pega delivers innovative software that crushes business complexity. From maximizing customer lifetime value to streamlining service to boosting efficiency, it helps the world's leading brands solve problems fast and transform for tomorrow. Pega clients make better decisions and get work done with real-time AI and intelligent automation. And, since 1983, it has built its scalable architecture and low-code platform to stay ahead of rapid change.
For further information please visit: www.pega.com