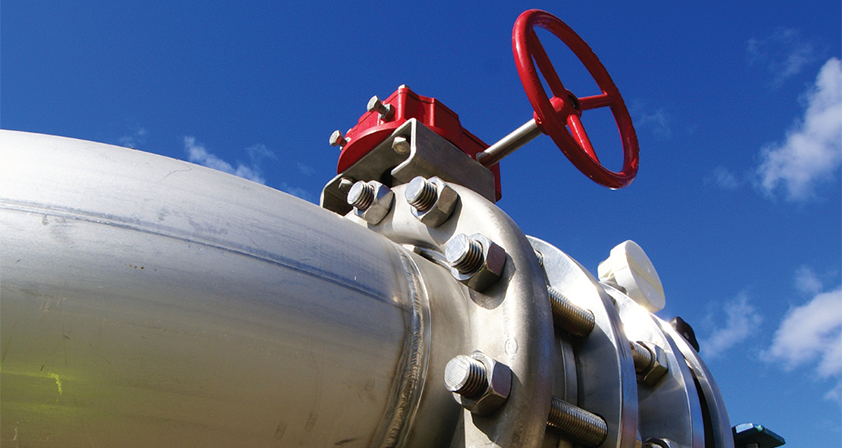 A century of success
In May 2011 Built Asset Consultancy EC Harris will celebrate its 100th year anniversary, a period during which it has grown into a market leader in providing and executing strategies that optimise the construction, operation and ownership of built assets.
"The company today covers many sectors including property, public services and infrastructure, but also industrial areas including the oil, gas and chemical sectors," states Mark Howard, senior partner and head of the oil & gas and chemicals sector at EC Harris. "There are over 3000 people working for the company worldwide, supporting international organisations based in US, Europe, China, Saudi Arabia and many other major regions across the globe.
"EC Harris' main oil and gas customers are all the major independent oil companies including Shell, ExxonMobil, BP and Saudi Aramco," adds Mark. "The company also works for a number of minor oil companies acting as a project and programme manager. The business is focused upon delivering solutions which allow major organisations to have access to professional project support services, whilst also providing smaller organisations with full project and programme management support throughout the entire lifecycle of their assets."
With the oil and gas sector facing an unprecedented demand to supply the world's economies, the industry is diversifying away from traditional heavy carbons into a mix of oil sands, LNG, ethanol and oil shale. To respond to the increasingly complex needs of its clients, EC Harris has developed innovative solutions that provide its clients with time and cost certainty around their investment in their assets. This approach enables clients to achieve their primary project goals, maintain their global assets and see the greatest return on their investment.
"The company is not scared to take on new services and to look at expanding its skills range," emphasises Mark. "EC Harris does a lot of work in operations and production support and it has invested in people with many different skills, from strategic asset managers, asset integrity engineers through to project managers. What is clear is that there is more to the service EC Harris provides than simply commercial management. There is also a need for technical expertise and input when making big decisions and the company has expanded its capabilities to diversify into these areas."
Discussing the key strengths that have helped EC Harris achieve nearly a century of success, Mark explains that it all begins with the knowledge the company possesses: "EC Harris has a deep knowledge of the sectors in which we operate, which allows us to apply our solutions in an effective and streamlined fashion. This is never more apparent than in the oil and gas sectors where industry expertise is absolutely fundamental. Our knowledge is applied at all stages of an investment as we offer everything from high-level consultancy to solutions on how to get the most out of the people working in the field. The key is being able to get the right people who possess the right skills, to the client."
Possessing this level of knowledge is clearly imperative to maintaining the quality standards that EC Harris is known for, but equally important is the retention of such talent. During the recession the company made a concerted effort to limit the impact of the financial crisis on its personnel and instead grew the oil and gas team, ensuring it could continue to offer clients the same quality of service they had come to expect.
"Reaching 100 years proves we have been getting it right" explains Mark. "EC Harris has been consistently able to read the market, helping us to stay ahead of the curve and understand what oil and gas clients need before anybody else." A prime example of this is the move to a new office in Aberdeen that the company made in the summer of 2010: "Aberdeen has been a really good success story for the company, to such an extent that there are plans to move into a bigger site in 2011," he states. "At the same time we are also looking at expanding our network in locations such as the Philippines, Canada, Brazil and Australia.
"In the years to come EC Harris would like to offer a more extensive range of services to the oil and gas industry," reveals Mark. "The company knows that expanding in this way will not happen overnight and will take steady steps, but the brand reputation of the company is stronger than it has ever been and it certainly has the ability to develop itself into a larger, stronger organisation year by year."
EC Harris
Services: Built asset strategies and consultancy