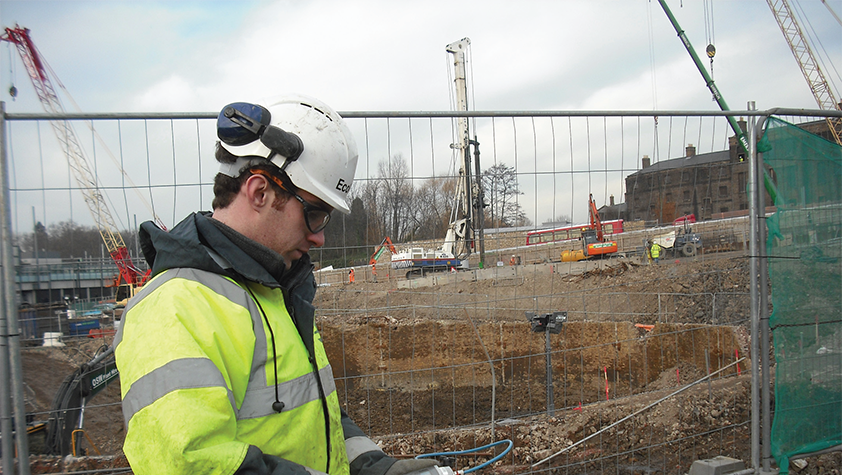 Cleaning up and making safe
Ecologia is an environmental contractor that provides site investigation and remediation services.
Headquartered in Kent, the UK, the company's services have been requested by clients throughout the country, and increasingly further afield, to alleviate soil and groundwater contamination. This can be carried out either ex-situ, where the affected land or groundwater is removed before treatment, or in-situ by executing projects at the contamination location.
When Ecologia was last featured in European Oil and Gas (issue 9 2010), director Tom Hayes concluded by stating his ambition for the company to expand its portfolio as a main contractor. By that point, Ecologia had spent much of its time as a remediation subcontractor but recognised it had the capability to take on complete management of projects. During the last two years increasing numbers of contracts within the oil, chemical, and construction sectors have resulted in the company taking on this main contractor role, handling a job from site investigation through to cleanup. This defines it against many other consultancies whose job ends at problem definition, and builds upon its previous stature as a subcontractor handling smaller tasks.
Tom elaborates: "We're able to take on a main contractor role and supervise subcontractors whereas in the past we used to be one of those subcontractors. Items of work such as excavation, demolition, or asbestos clearance are jobs we wouldn't do ourselves but have the project management strength to actually supervise others carrying them out. It means we can take a wider scope of works from our client and manage it for them. That is the direction we've been going the last couple of years: developing our capabilities into a more rounded environmental service rather than remaining within a specialist niche."
One present example of this is a project being carried out in Eastern Europe where Ecologia has investigated the site, negotiated with the local regulators, and at the time of writing is about to begin remediation work at a chemical production facility. The company utilised high-resolution techniques including florescence probing to return a detailed contamination profile, upon which a strategy was devised to deliver objectives within the next three years. Work will include surfactant flushing, ozone sparging, and injection of Zero Valent Iron in different parts of the site, all carried out by Ecologia's own in-house designed and manufactured equipment.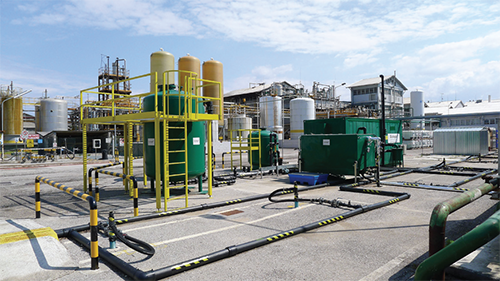 This project highlights two important features of Ecologia. The first is its ability to work from distance using automated telemetry systems that can control the remediation equipment from the company's offices rather than requiring a site office to be set up. Long distance remediation also offers the possibility of predictive maintenance to keep systems running without requiring staff to be at the location. The long-term possibilities of this are significant as they mean the company has the capability to effectively tackle remediation projects in even very remote locations.
The second is Ecologia's expanding international presence. "We've been looking at sites in Eastern Europe, Australia, and even China where our service is potentially one they've been struggling to get hold of locally," says Tom. "I think clients find it very useful to have a single point of contact whilst working through the entire remediation process, particularly in terms of being able to negotiate with regulators. It also gives them a lot of comfort because the problem of multiple contractors passing the buck in terms of who is responsible for a particular failing isn't an issue. We're starting to do a lot of work in Eastern Europe on this particular basis."
The growing capabilities of Ecologia are reflected in its expanding infrastructure. Its Italian branch office, for example, has grown significantly both in size and number of projects despite the contracting Italian economy. A new office in Yorkshire, the UK, was opened mid-2011. Meanwhile project capabilities have evolved with the undertaking of radiofrequency soil heating projects that, at the time of the previous article, had only been carried out a single time by Ecologia. For example the company recently worked with an oil industry company in Scotland to provide in-situ radiofrequency heating on a contaminated site over the course of four to five months.
The growth that Ecologia has already experienced over the last two years looks set to continue as changes in the market begin to open up new opportunities for companies with Ecologia's skill. Tom outlines what the future holds: "Over in China, there is a very interesting process of post-industrialisation happening in which chemical factories are literally being moved after only 30 years of operation because the cities have expanded to swallow the industrial areas up. The contaminated sites are being turned over to residential use and need to be cleaned up. That means a market is developing for intelligent ways of cleaning up contaminated groundwater and soil rather than just landfilling it, as the country no longer has enough landfill space to deal with it all.
"Within Europe, the up coming soil framework directive might result in tighter regulation for the oil and gas sector and the implication of that is tighter environmental controls on large scale installations. For example, more regular environmental audits will be required to determine contamination status and those plants are going to need a company like us that can offer comprehensive ideas about what to do. The next phase of our plan is to increase the amount of this type of work in other European countries and then build on that further."
Ecologia
Services: Soil and groundwater remediation