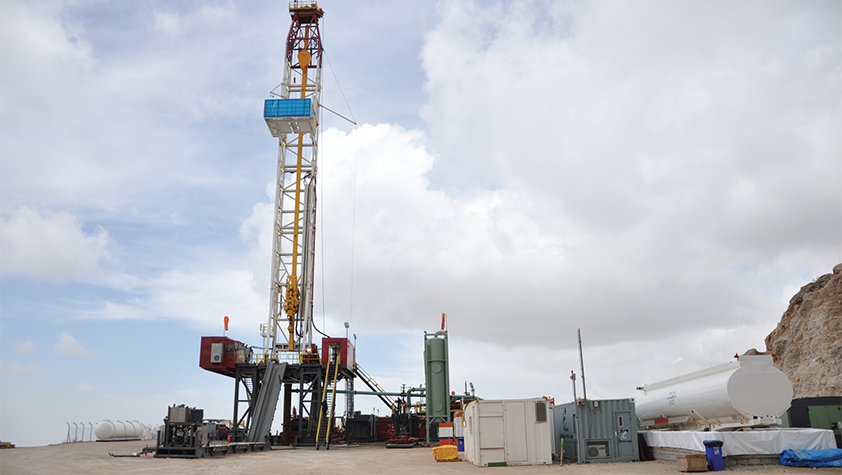 The ideal option
The acquisition of Romfor International Ltd by Eurasia Drilling Company Ltd (EDC) in July 2012 represents a fundamental new step in the evolution of the Romanian Drilling Company.
Romania's drilling contractorswere first nationalised by the government sometime before 1956 to create a drilling trust, which then split in 1983 with one part takingon the Romfor name. Almost a decade later thisbusiness was incorporated as a public company with the government retaining around 25 per cent of the shares, which in turn were purchased by Romfor International in 1998.
As Romfor International the company expanded outside its traditional market to take on contracts across the globe in areas such as Gabon and Congo in Africa, and then in later years Iraq. "It was since being in Iraq that EDC approached us about purchasing the company," elaborates senior vice president Jennifer Breckon." EDC Romfor, as we are now known, is EDC's first venture outside of Russia operating solely in the Kurdistan region of Iraq.
"This acquisition has been very good for the business as Kurdistan is growing at present, requiring more rigs as evident by the tenders coming out. However many of the current players have a lack of capital from the market to make these purchases. EDC brings with it a healthy bank balance and they plan on investing in Kurdistan with both infrastructure and new technology," she adds.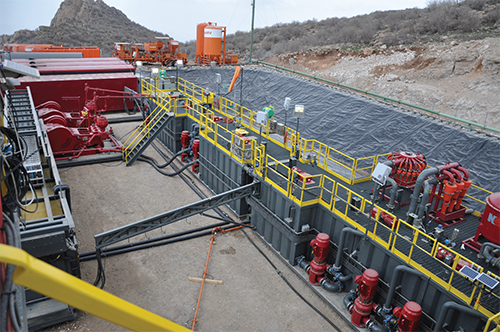 This is already becoming apparent with EDC Romfor having recently purchased a new 'cyber' rig from NOV, which is currently on contract for Marathon. This is NOV's Ideal rig concept combined with the Amphion drilling control system and Cyberbase operator stations in order to increase atomization and minimise the more dangerous jobs on the rig. "We chose this rig in particular as the Ideal range is very well known and trusted in the market, and likewise the Amphion system is used on a lot of rig assets. We had in mind that we needed something that was technologically advanced, but at the same time simple and proven, which is the great thing about this system," highlights Jennifer.
She continues: "The rig is a 1500 hp model, and although a lot of tenders in the Kurdistan region are for 2000 hp rigs when you look at the depths they are going to really a 1500 hp one can do the job. We strongly believe that once operators have made their finds and begin developing their fields with an awareness of the geology below, they'll start taking on more 1500 hp rigs. Another aspect of this decision is the fact that NOV currently pre-fabricates the rigs which means you can take delivery fairly quickly, and that you can get a fleet of identical assets. This means that all the spare parts are the same for example, and the drill components are interchangeable."
From EDC Romfor's perspective this has enabled the business to hire a number of experienced hands that have previously worked with this rig type to assist in training. "The great thing about this rig set-up is that it reduces the number of people you actually physically need operating on the rig floor and therefore increases safety. At the same time by having less need for people on the ground we can focus on training people in the new technology. We have hired a lot of locals for this particular rig in the hope that one day we will be able to operate with a fully Kurdish crew," notes Jennifer.
As the first drilling contractor in Kurdistan, EDC Romfor has amassed a huge network of local support, which it can draw upon to help its clients find solutions to their specific challenges. Likewise the company is attuned to the huge wealth of opportunity the region offers. "There have been some amazing finds with large volumes of oil and gas so we're very positive about what lies ahead," enthuses Jennifer.
"At present we don't have a single idle rig in the fleet, with assets operating across the country for several different clients. Previously a lot of this activity was concentrated in one part of Kurdistan, but now we've seen a major shift into the Erbil province so we've purchased a workshop locally and are building a new office as well. Further on we plan to buy another yard in Erbil to house rigs for full inspection," she continues.
With the backing of its new parent company, expansion is also at the heart of EDC Romfor's strategy for the other parts of the business. "We would like to purchase another one or two 1500 hp rigs for the Kurdish region over the course of the year and have those up and running. This is dependent upon government approval of projects. It is our aspiration to be a very well established name in Kurdistan for having state-of-the-art rigs tailored to that environment, and a strong reputation for safety and good local relationships. EDC Romfor is a pure play drilling contractor with out distractions of other product lines," concludes Jennifer.
EDC Romfor
Services: Contract drilling