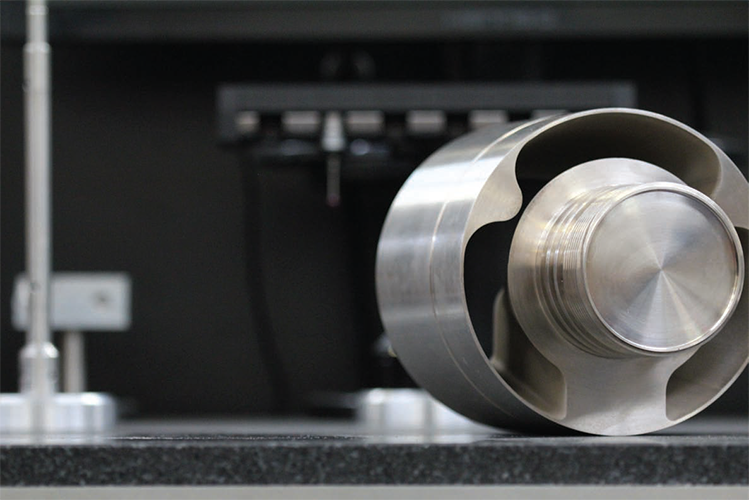 Delicate operations
EDM Zone has over three decades worth of experience in precision engineering, ensuring that its customer's needs are met for rapid response, high quality, value for money and sub-contract manufacturing.
Specialising in batch production, particularly with involvement in complex geometry, it is able to supply oneoffs, prototypes and research and development (R&D) projects to the highest standards.
As a specialist in a number of industry sectors, its expertise and machining capacity is almost unlimited. "We work in various sectors ranging from oil and gas, subsea, renewable energy, textiles, medical devices, automotive, F1 racing, electronic components, food manufacturing, rail, defence, nuclear and aerospace," says managing director Paul Wilson. Additionally, the business provides press and mould tool making, specialist R&D solutions and works under a number of collaboration projects with universities.
Employing only highly skilled machine operators and toolmakers, it is through this vast knowledge and experience that it is capable of producing high precision components and assemblies, supplied in the shortest possible time. The driving force for the company is to give a value for money service, through quality manufacture, short lead times and fast response. The company is extremely passionate about its customers and its people. "We have developed our own apprenticeship programme that works in partnership with our local college and training providers. The requirement to educate people in new methodology is essential, and in continuing that drive, our investment into training has been recognised, winning the Top 100 National Apprenticeship Employer Award in 2014," highlights Paul.
Following a successful career that started in 1978 with himself as an apprentice, it was almost 30 years later that Paul took the decision to start up his own engineering firm. Establishing the business in 2007, Paul launched the company, utilising just three machines. First signs of growth became apparent after just three months when investment was made into a fourth and brand new machine, triggering exponential growth in 2009 when the number of employees and apprentices began to increase, as well as a move to substantially larger premises. Today, with over 25 machines and 14 employees the business is actively seeking expansion into yet another bigger location.
In response to its customer needs, the business is able to provide a fast turnaround service of precision-machined components that not only live up to its reputation for providing quality products, but are also offered as very cost effective solutions. As a vital part of its service, and as the name suggests, EDM employs electrical discharge machining (EDM) to ensure it is able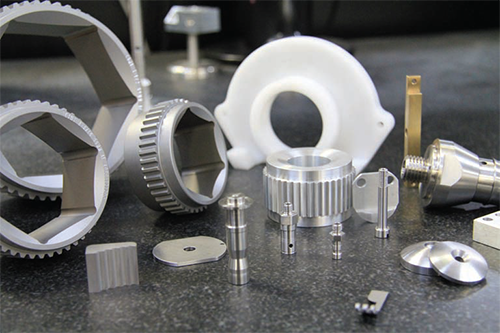 to continue to respond to such level of demands. Commenting on the benefits of this technology, Paul points out: "We have specifically developed our business to be highly responsive with the ability to operate on a 24/7 basis, including an overnight 'lights-off' operation, unattended factory at night. This allows us to remain highly competitive not only on a cost basis, but also being able to produce high volumes of components and ultimately reduce the overall production time, achieving repeated and consistent results through the EDM process.
"We are capable of dealing with one-off pieces of work, or running multiple batches, as well as drip-feeding customers as and when calloffs are required over several months or more. Complex geometry and exotic materials can be cut where conventional methods of machining would struggle." Commenting on the decision to continue expanding the business, he adds: "Wire EDM machines alone have a capacity of 1000 hours available per week. We need to maintain our position of fast response times and as such we need more capacity, operating the latest technology to keep us at the forefront of the industry. Essentially, CNC milling and CNC turning needs strengthening to ensure we meet customer demands."
More electrical power supply, as well as larger premises for growth is required, ready to serve its mainly UK based customers from within the oil and gas sector. The combination of the growth, and maintaining the level of quality and service has provided a strong platform for the future, and as that continues, the importance behind selecting a new greenfield site for its premises continues to rise. "We are able to offer to our clients the service they require, providing top quality with a price to match. Because we are lean and efficient, we are confident for the future, and certainly expect to remain in line with our competitors, despite the oil price currently being down. It is an important factor that within our business we have the latest technology, the most experienced team, and a truly 'can do' attitude. Reducing waste, and having halved material costs on some occasions ensure we are able to maintain the competitive edge within the industry," explains Paul.
Looking toward the future years, Paul provides his concluding insight into the implemented strategy to drive the business forward: "It is important that we continue to expand our customer base, through a continued and steady, sustainable growth, via training, and with more machines, inevitably improving customer experience. Having recently joined NOF, we have made significant improvements to our networking, and we are committed with a clear and focused goal to be world class in all our endeavours, and continue to strengthen our ties with universities, schools and colleges."
EDM Zone
Services: Electrical discharge machining, CNC Milling and CNC Turning