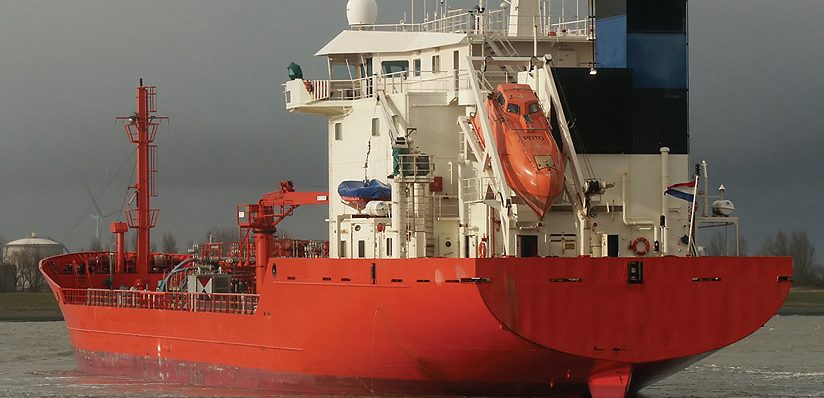 Smooth operators
Eitzen Gas is involved in the transport of liquefied petroleum gas (LPG) and petrochemical gases, offering high scale logistics solutions to its close customers throughout the world.
Its highly sophisticated vessels, each strongly represented in their respective segments, offer customers a highly flexible and reliable logistics solution in a market where product imbalances and the requirement for prompt shipments dictates the order of the day. Eitzen, with offices in Denmark, Singapore and representation in Houston and Dubai, opts to become an integral part of its customers' logistics chains through close cooperation from the production level until the product it carries reaches its destination in a timely fashion, either through large-scale contracts of affreightment, time charter agreements or spot market shipments.
"We are among the largest operators within our segment both in the ethylene and the semi/ref markets," says managing director Anders Rasmussen. "We operate our core business – contract of affreightment – and have long lasting business relations with our charters. Eitzen is very strong in the Middle East's ethylene transportation – we're the largest operator in the world for this type of business and have huge contracts with major petrochemical companies. On the smaller ships for the semi/ref market, we're also the largest operators in the world for this type of ship up to 3000
cubic metres."
The company's competent fleet is expanding over the next few years, as Anders details: "We operate a fleet of about 40 LPG and ethylene carriers. We're operating in three segments; in the semi/ref market below 3000 cubic metres and those ships are mainly engaged in coastal business in Europe; the pressurised market for the 5000 cubic metre ship with ships operating worldwide for LPG and petrochemical customers; and in the global ethylene market where we jointly with Solvang operate a fleet of 17 ethylene Carriers ranging in size from 8000 to 17,000 cbm.
Added to this, during 2008 Solvang will add a further two 17,000 cubic metre ethylene new buildings from Meyer Yard in Germany, and in 2011 and 2012 six 2500 cbm pressurised new buildings from Sasaki Shipbuilding in Japan will also enter the fleet.
Since late 2006 Eitzen Gas has worked with Solvang AS on joint marketing of their respective ethylene fleet. The combined fleet has in turn been part of the ENGC fleet, a co-operation between Eitzen Gas and Norgas Gas Carriers. The later co-operation with Norgas Gas Carriers will however cease shortly, as Anders explains: "We decided in January not to operate our ethylene carriers in co-operation with Norgas Gas Carriers in Norway anymore. Now we have terminated that arrangement, we can focus on further developing our co-operation with Solvang on our joint marketing of our common ethylene fleet."
The Eitzen Gas fleet is technically managed by Eitzen Maritime Services. EMS has an organisation that has many years of experience in providing reliable and cost effective services to ship owners. It brings together a broad spectrum of maritime knowledge in an unprecedented and attractive combination to provide customers with comprehensive ship management and ship supply services. Through its international organisation, purchasing capabilities and efficient logistics, EMS creates value for customers and works towards global solutions, whilst acting locally to serve clients' ships. With headquarters in Oslo, EMS provides services ranging from technical management, crew management, ship supply and logistics to marine equipments and insurance broking, through the subsidiaries EMS Ship Supply, EMS Ship Management and EMS Insurance Brokers.
Commenting on EMS, Anders says: "Eitzen Maritime Service technically manages our ships at a very high standard and, together, we are focusing heavily on the environment to see how we can contribute to reducing carbon dioxide emissions from ships. On the safety side, we have implemented a system together with EMS on our ships whereby the crew on board benefit from our safe and reliable operation. It involves a certain evaluation scheme that we conduct twice a year on each ship and the result of that affects the bonus paid to the crew on board. That has been a tremendous success."
Like many other companies operating in the oil and gas industry, Anders says that Eitzen is thriving in a booming market. "We're enjoying an excellent market at the moment but foresee that a considerable amount of new buildings entering the market in the coming years will result in supply surpassing demand. We expect that this imbalance will affect the market negatively, but only for a short period as increasing demand will soon catch up with the surplus supply. In 2009 and 2010 we might therefore see a small dip in the market but it will then increase again."
Replenishing its fleet remains top of the agenda for Eitzen's future plans and the company is aiming to further develop the partnerships with its customers. "In terms of the fleet, we will develop our fleet in line with our core business," adds Anders. "As I have outlined, we already have a fleet review programme for the smaller ships below 3000 cubic metres with the six new builds from Japan. Our partner Solvang took delivery of two ethylene new buildings last year and will take delivery of a further two new buildings this year. Likewise, we are focusing on the renewals of our own ethylene fleet. At the moment, we are finding the new building prices too high, but expect to see some decreases in new building prices over the next two to three years. We monitor them constantly so that we're ready to enter the new building market when we feel that the time is right. On the business side, we have between 15 and 20 long-term customers and want to develop their businesses in cooperationwith them. 85 per cent of our business originates from these important clients."
Eitzen will continue to secure long-term contracts and conduct its fleet renewal programmes, spearheaded by its headquarters in Copenhagen, in order to capitalise on the current dynamic market.
Eitzen Gas A/S
Services Transportation of gases