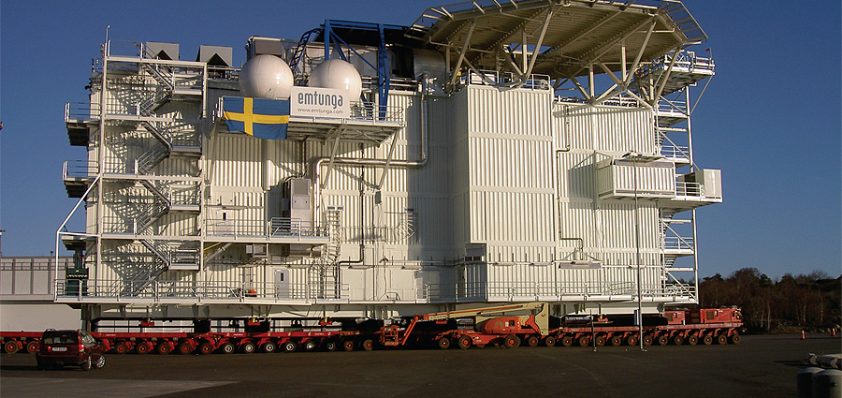 Home from home
Emtunga Offshore AB is one of the world's leading suppliers of turnkey accommodation facilities to customers in the global offshore industry.
The company, which has more than 30 years experience in its field, designs, manufactures, assembles, and installs a range of unique modular living quarters. Emtunga operates as a division of Pharmadule Emtunga, and has manufacturing facilities in Gothenburg, Sweden and a sales office in the US.
Peter Larsson, marketing and sales manager at the business, explains: "From the 1st September 2007 we have split Pharmadule Emtunga, which now means that Emtunga Offshore is a separate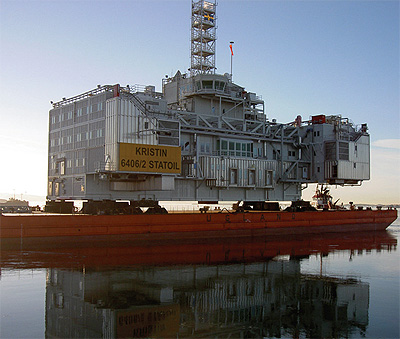 organisation focused 100 per cent on providing turnkey modular living quarters for the offshore industry. It is a big benefit for us as it means that we can be totally dedicated to the offshore sector, manufacturing our vast range of high-quality accommodation quarters, together with various feasibility studies, commissioning operations and installation services."
Peter believes that this reorganisation of the company's structure will allow Emtunga Offshore to focus further on its key strengths: "We are very flexible in providing our quarters, and also extremely good in terms of manufacturing times and delivery speeds – in around 35 years of operations we have never delivered a project late. We have the ability to fabricate living quarters at very high speeds and in a very efficient manner, largely because we fabricate our quarters in a different fashion to many manufacturers, in a way called modularised fabrication.
"Modularised fabrication does not necessarily show on the final product but it gives us many benefits during the manufacturing phase," he continues. "Our accommodation is constructed in small, modular sections throughout our workshop rather than being assembled as one piece. This means that we can always build each section easily at floor level, indoors, and under controlled conditions. We have separate halls for construction, welding and painting, and an area for outsourcing and fitting so that we can be working on a number of projects at the same time, whereas some of our competitors carrying out a conventional build work on one structure, building from the ground up. This practice serves to significantly reduce our turnaround time."
This method of construction also gives the company a distinct advantage in terms of product development: "R&D is very important, and one of our key strengths," says Peter. "We turn around between three and seven accommodation projects annually, whereas most of our competitors complete one every second or third year, which benefits us considerably. As we are doing them so frequently we are able to utilise, and keep up with the latest developments as they enter the market, whereas if we were producing a unit every second or third year you are likely to be left behind. It is important to recognise that R&D is also driven by the rules and regulations set by the various workers unions, which consistently demand higher standards of living and security."
Emtunga's experience, combined with its range of accommodation solutions, allows the business to tailor its designs to the most demanding customer requirements: "We really like to get involved with a project at the earliest stages so that we can work closely with our clients to discuss every aspect of the design. We provide tailor-made, and standard products depending upon the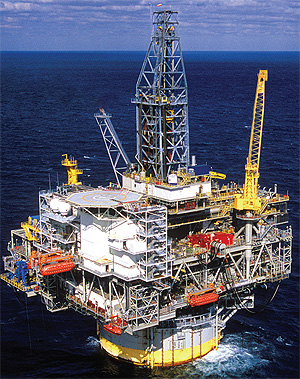 requirements of the project. Our standard range has been compiled from studying previous projects and the scope of common requirements from our clients, and trying to make the optimum solution.
"Producing tailor-made products is a larger part of our overall business, and they reflect the specific needs of an operation," explains Peter. "These are more popular when we supply to fixed installations rather than offshore sites, as the local rules and regulations apply to the design of the accommodation."
Emtunga's reputation for quality, and ontime delivery record, ensure that the company's order books are full for the foreseeable future: "Right now we have a number of projects going out that are completed," says Peter. "We have two living quarters ready for customers in Mexico, one destined for Thailand, and four that will be used in Azerbaijan. Alongside this we have two more currently in construction, and have just been awarded a contract with a client in Malaysia."
Reflecting on this, Peter looks to the future with much enthusiasm: "Right now the industry looks very good, and we can see potential for a large number of new projects. With the shifting trend in the offshore industry, I believe that we will see an increase in floating installations, which will certainly introduce new requirements for us to consider. We are continuing to develop, and are looking to introduce some new concepts to the market, with a particular focus on lightweight installations, whilst gaining more contracts outside of Europe. Our customers appreciate the quality of our products and our experience in building living quarters and to this end I think that Emtunga will enjoy further growth in the future," he concludes.
Emtunga Offshore
Services: Turnkey modular living accommodation