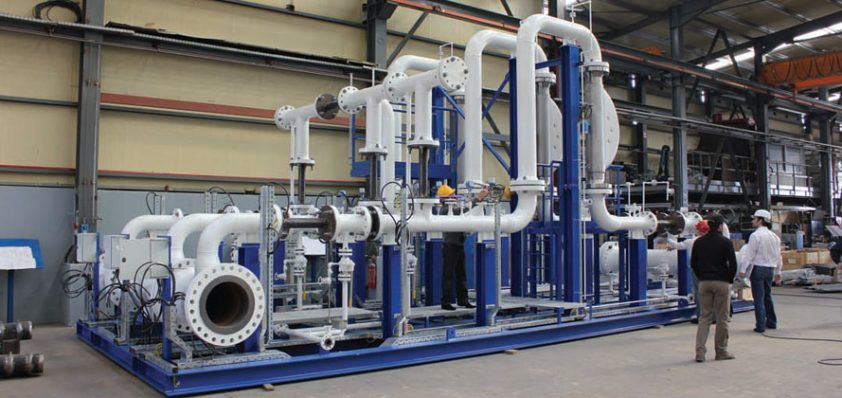 Endress+Hauser Instruments International AG
Measure of the market
Close to 60 years ago, Swiss engineer Georg H Endress and German banker Ludwig Hauser laid the blueprints for Endress+Hauser, which is now a global leader in measurement instrumentation, services and solutions for industrial process engineering.
This Swiss family-owned business supports its customers to optimise their process engineering procedures whilst taking into consideration reliability, safety, economic efficiency and environmental protection.
Endress+Hauser's product range consists of one of the most comprehensive collections of industrial sensors available on the market encompassing measurement of level, flow, pressure, analysis, temperature, and for data acquisition. These are utilised in process automation for all industry sectors, including oil and gas. Automation solutions from Endress+Hauser also help customers to optimise their production, logistics and maintenance processes. Throughout its activities, innovative products that generate additional benefits for the customer continue to be crucial to the company's success. Even decades after Endress+Hauser was founded, this drive shows no sign of slowing with a record 225 patents in 2011.
As such, over the years Endress+Hauser has spread across the world, amassing a workforce of over 9400 employees and subsidiaries on all six continents. This includes three regional support centres, such as Endress+Hauser Instruments International Dubai Branch, which is the company's support centre in the region.
The Middle East is one of the regions that Endress+Hauser has seen considerable growth in over recent years, alongside North and South America, China and the Far East. On a general level business has been good for the Group following the economic crisis in 2009, with Endress+Hauser achieving its best ever results for growth. Well above the industry's average, in 2011 the Group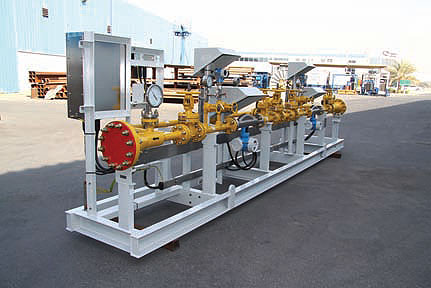 reached the $2 billion threshold in volume of business worldwide.
As to those characteristics that have helped Endress+Hauser achieve its ongoing success Andreas Parpas, managing director of Endress+Hauser Instruments International Middle East Support Centre, says: "Our core values such as commitment to customer needs and support, as well as innovative and best in class products continue to be at the heart of the business. We also focus on the development of motivated and responsible associates that strive to provide to our customers, and the market, outstanding and sustainable values."
The Endress+Hauser Instruments International Middle East Support Centre was established in Dubai in 2006, and has since been followed by a number of other offices in the region. This includes Endress+Hauser (Qatar) LLC, and a branch in Abu Dhabi, United Arab Emirates (UAE) in 2011. This year operations have begun at the Group's Endress+Hauser (Arabia) LLC facility in Saudi Arabia, and three resident engineers have been situated in Iraq to handle the company's business in the country.
"Through these subsidiaries we position ourselves closer to our customers to support them with our expertise and better understand their needs. Our proximity is the most tangible proof of our commitment. Some of the biggest areas of demand that we have seen recently have been in metering and custody transfer measurement, as well as tank management solutions. As a Group we are currently involved among many other activities in instrument projects, in flow measurement and tank management solution projects worldwide, and in the Middle East our most notable successes come from Saudi Arabia, Iraq and UAE," describes Andreas.
With Endress+Hauser in the midst of a five-year Enterprise Framework Agreement with Shell, the company's Middle Eastern operations are still featuring quite heavily in its strategy. The agreement makes the company the primary supplier of instruments and technologies for flow, level, pressure and temperature measurement, and liquid analysis to Shell facilities across the world. This builds upon Endress+Hauser's close relationship with Shell and co-operation on many major projects, including the Pearl GTL project in Qatar where Endress+ Hauser is one of the major suppliers of field instruments.
More widely though, Endress+Hauser is continuing to invest capital into key countries such as Saudi Arabia, and the UAE in order to reap the benefits of the lucrative Middle Eastern market and its opportunities. This is apparent from the company's growth from just five employees when it entered the region six years ago to an expected team of 70 by the end of the year.
With this in mind, Andreas is enthusiastic about Endress+Hauser's ability to pursue this even further as the company sizes up the changeable market: "One of the greatest challenges that we face is the general instability in certain markets and areas of the region As such, we look to overcome this through diversity, not only in locations, but also industries and products. Overall, the future looks good for the business as we intend to pursue a three-pronged strategy of keeping to our innovative path, commitment to core values, and investment into emerging markets."
Endress+Hauser Instruments International AG
Services: Industrial measurement and automation equipment