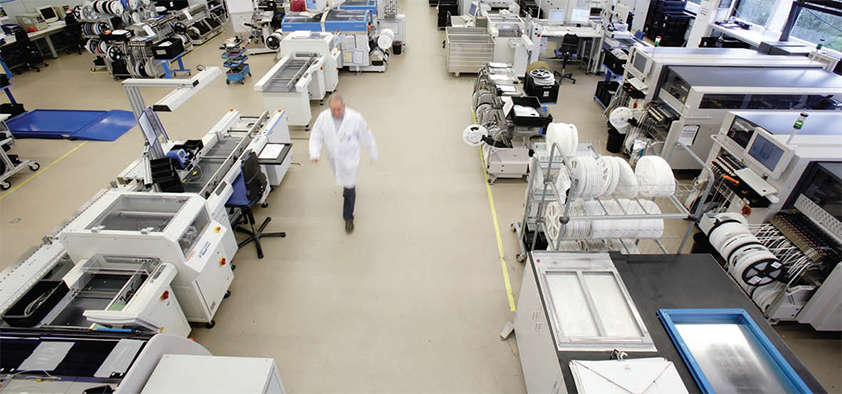 Endress+Hauser Instruments International AG
Instrumental services
Endress+Hauser is a global leader in measurement instrumentation, services and solutions for industrial process engineering.
Such solutions encompass measurement of level, flow, pressure, analysis, temperature, and for data acquisition, optimising processes in terms of economic efficiency, safety and environmental impact. These are utilised in process automation for all industry sectors, including oil and gas, assisting customers in the optimisation of production, logistics and maintenance processes.
Founded in 1953 Endress+Hauser was a true pioneer in electronic measuring technology and over the last six decades it has continued to convince its customers with trailblazing products and solutions. Long industrial expertise and detailed application knowhow leads time and again to pioneering developments. To ensure that its instruments can be integrated into control and asset management systems with minimum effort, they are tested in a multi-vendor environment and have the appropriate certification before putting them on the market.
The business incorporates five production centers with headquarters in Germany and Switzerland, from where it focuses on research and development, product management and logistics, as well as manufacturing core components for its worldwide production. It employs 12,000 personnel across the globe, generating net sales of 1.8 billion euros in 2013. Plants in Brazil, China, France, India, Italy, Japan, South Africa, the UK and the US assemble, test and calibrate instruments for regional markets, which helps Endress+Hauser to serve customers quickly, flexibly and individually anywhere in the world.
Quality and continuous improvement are priorities within the business as it strives for both exemplary products and services. In the procurement of goods and services, its management looks toward establishing partnerships with suppliers that apply the same principles of quality assurance that has led to its stringent certifications. The product range is in high demand, and offering one of the most comprehensive collections of industrial sensors available on the market, the company provides customers with hundreds of thousands of measuring points every year. Virtually every device is unique, selected from a catalogue with 2000 different products and one billion design variants. The business continues to develop innovative products that generate additional benefits for the customer. With ongoing patent applications for new products, this approach remains a crucial aspect of the company's success.
To handle this wealth of variation the production plants are modern and highly automated, and constantly updated to meet the latest state-of-the-art standard. With a reliance on qualified and highly motivated staff, it offers a broad range of training and further education opportunities, and as the business has expanded globally the workforce has grown to over 9400 employees with subsidiaries on all six continents. This includes three regional support centres, such as Endress+Hauser Instruments International Dubai Branch, which is the company's support centre in the region. Alongside growth in the US, South America, China and the Far East, the Middle East market has expanded significantly, and over the past three years the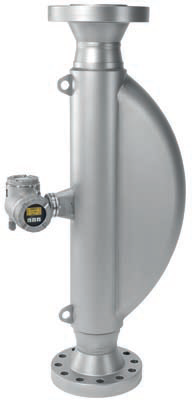 company has achieved above average growth rates, accelerating across its worldwide business. Endress+Hauser started operations in the Middle East in 2006 as a branch of Endress+Hauser Instruments International, focused on regional support and development. Over the past years it has grown and now has dedicated resources for sales, service, marketing and project support for the region.
"We fulfilled our primary goal to support the region from the region," says Prasanth Sreekumar, head of marketing – Middle East. Its Qatar office in Doha has been operational since 2009, Saudi Arabia office since 2012, with head office in Al Khobar and branch offices in Riyadh and Jeddah. This year it started direct operations in the UAE with offices in Dubai and Abu Dhabi.
Endress+Hauser has always been the technology leader with best-in-class products and solutions to critical and challenging applications in the process industry. The large range of products and services, designed to meet clients' application requirements and to exceed all expectations ensure that whether the requirement is a single instrument or a complete automation system, Endress+Hauser positions itself as the single-source supplier. Its instruments reliably gather all of the information from the industrial engineering processes that enable the customers to operate their plants economically and safely, to obtain optimum product quality and to protect human beings as well as the environment. Its competences however, go beyond pure field instrumentation.
"The number of patents and patent applications explains the technology superiority attached to us," Prasanth adds. Over the past years the company has come out with a number of product innovations like digital sensor technology, the world's first 14-inch diameter, 4-tube high accuracy Coriolis flowmeter, asset information tool (W@M), and others.
The business remains committed to customer needs and support, as well as innovation and developing best in class products. Industrial processes present risks and have potential to cause incidents with serious consequences for people or the environment. Process manufacturers must anticipate potential incidents and set risk control measures in place. Any process management system, from basic process control to safety-instrumented systems, only works reliably with reliable instrumentation. As such, safety is the first consideration in all its activities, ultimately setting the basis for the safe processes of its customers.
A multitude of services are available to complement or accompany customers' existing staff and to provide the expertise that matches requirements, from one-off jobs to a long-term partnership. Through its global team of experts the business supplies knowledge, skills, ingenuity, hard work and commitment for all process automation projects ensuring clients reach maintenance costs objectives. Whilst taking into consideration reliability, safety, economic efficiency and environmental protection, clients benefit from optimised process engineering procedures.
Through subsidiaries it has been able to position itself closer to customers, supporting them with its expertise and ability to better understand their needs. Endress+Hauser is continuing to invest capital into key countries such as Saudi Arabia, and the UAE in order to reap the benefits of the lucrative Middle Eastern market and its opportunities as growth continues. Instability in certain markets can be overcome through diversity, not only through locations, but also industries and products, and as the company targets these areas, pursuit is undertaken in a three-pronged strategy of innovation, commitment to core values, and investment into emerging markets.
Endress+Hauser Instruments International AG
Services: Measurement instrumentation, services and solutions for industrial process engineering