A measured partnership
Operating as a family-owned business founded in Lörrach, Germany, Endress+Hauser is a proven-market leader in the design and manufacture of instrumentation and measurement systems. Today, the instruments and measurement systems manufactured by Endress+Hauser are employed by clients across the industry segments including Oil & Gas, Petrochemical, Utilities, Primaries & Metal and Food & Beverage and are supported by a comprehensive package of consulting, training, and after sales services.
Sixty-three years after its foundation during February 1953, Endress+Hauser still continues to expand as a trusted measurement-engineering specialist. Its success is due to the continuity of a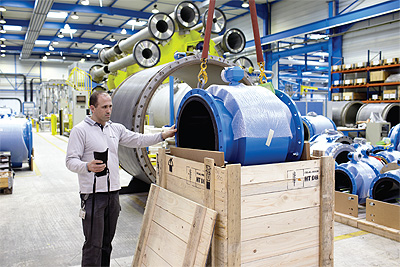 prudently run family-owned business that is fully committed to the critical principle of satisfying both the needs and requirements of its clients. 'First serve, then earn' was one of the mottos of company founder Georg H Endress (1924- 2008) and it has lost none of its validity to this day! As of 2016, 47 sales centres and more than 80 representatives around the globe sell products, services and solutions delivered by Endress+Hauser, while production sites in 12 countries are engaged in continued manufacturing and development. Thanks to the established global roots of the business in various different regions and industries, the Endress+Hauser Group is well placed and able to cope with cyclical fluctuations within various industries. The lean and highly networked organisation of the company guarantees a high level of flexibility and a rapid response as required. The Group presently employs around 13,000 personnel across the globe and has crossed €2.1 billion in annual sales.
Further to its growing manufacturing and sales capability, Endress+Hauser supports its customers in optimising their own processes in terms of reliability, safety, economic efficiency and environmental impact. Its products and solutions are well accepted by respected end-users across a broad base of industry applications and as a result, the installed base of Endress+Hauser products has constantly increased over the years to more than 40 million devices worldwide.
To ensure that the company is able to provide excellent service to its growing customer base, Endress+Hauser manages a comprehensive support network of professionals to aid customers at every stage of product implementation and usage. "Our dedicated service organisation supports the customer during the installation, commissioning and full life-cycle of Endress+Hauser devices. Service is an important and integral part of our offerings. Today's challenges include heightened cost pressures, tightening of regulations, lack of skilled staff willing to work in a process plant and the complexity of a multi-vendor installed base with a mix of new and old technologies," observes Prasanth Sreekumar, Head of Marketing at Endress+Hauser's Middle East Support Centre. "Whatever the location or the industry, our service force of over 1000 experts is strategically located worldwide ensuring active local presence to help the customer to achieve their business goals. These are divided into three main aspects; support, service and optimisation and are taken care of by our experts and based on process knowledge and technical expertise obtained over more than six decades."
The full Endress+Hauser product portfolio comprises of a comprehensive selection of instruments designed to measure variables such as flow, level, pressure and temperature. In addition to its collection of measurement devices, the company is also able to deliver associated packages including analytical tools, software and system products.
Strategic acquisitions of recent years reinforce Endress+Hauser's position and expand the fields of activities. Subsidiaries as Analytik Jena, SpectraSensors and Kaiser Optical Systems added know-how in the areas of laboratory analysis and advanced process analyser systems for liquids, solids and gases. This extensive portfolio allows Endress+Hauser to offer proven solutions that address several measurement tasks and is fully standardised and aligned for enhanced safety and efficiency.
Setting up of Endress+Hauser sales centres around the world has paid off time and again as it helps in being closer to the customer and provides even better customer service. Endress+Hauser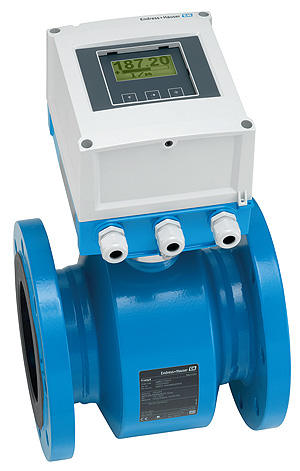 started operations in the Middle East region in 2006 as a branch of
Endress+Hauser Instruments International focused on regional support and development. Over the past years, it has grown to more than 250 personnel and has dedicated resources for sales, service, marketing and project support for the region. Sales Centre Qatar in Doha has been operational since 2009; the Saudi Arabia subsidiary started operations in 2012 with head office in Al Khobar and branch offices in Riyadh and Jeddah.
As a commitment to the Middle East region and to optimise customer support on the Arabian Peninsula, Endress+Hauser established another sales centre in 2014 in the UAE and now operates in the market with two offices at locations in Abu Dhabi and in Dubai. Endress+Hauser UAE LLC has a dedicated and strong team of 50 employees. The sales centre is equipped with resources for sales, services and project management. "We fulfilled our primary goal to 'support the region from the region'," says Prasanth Sreekumar.
During March 2016, Endress+Hauser further enhanced its service offering with the introduction of the world's first radar for measuring liquid levels using a transmitting frequency of 79 GHz. The new Micropilot NMR81 is specially designed for high accuracy custody transfer applications and is certified by independent test authorities to an accuracy of up to ±0.5mm. The device utilises a transmitting frequency of 79 GHz, which produces a sharply focused beam angle of 3°. In contrast, a 10 GHz radar instrument with an antenna of the same size has a beam angle of 21°. Measurement even in tall narrow tanks or near to the tank wall is highly reliable because the radar beam avoids objects such as pipes or baffles on tank walls. By making use of targeted focusing, Micropilot NMR81 makes it easier to measure down to the tank bottom, because by using 79 GHz technology the beam does not hit the converging interior walls. In general, longer measuring ranges than with other technologies are possible while the accuracy stays the same.
Heartbeat Technology™ is another unique concept introduced by Endress+Hauser. This technology basically stands for reliable selfmonitoring of a measuring point without process interruption and diagnostic signal output according to NE107. Heartbeat Technology™ provides full flexibility for traceable proof testing, thanks to built-in diagnostics, verification and continuous monitoring functions. Heartbeat Technology™ has been designed to add value in critical dimensions, such as the safety of the processes, the quality of the products and the availability not only of the metering point itself, but of the entire plant.
The continued introduction of new technologies and its dedicated focus on after sales and full service support has made Endress+Hauser a steady industry leader. This position will further allow the business to continue to expand its global presence throughout the rest of 2016 and beyond. "Endress+Hauser has been the technology leader with best-in-class products and solutions to cater to critical and challenging applications in the process industry. Its research and development programme in Europe has strived to keep up the market pace in terms of technology and innovation and more than 6500 active patents and patent applications explain the technology superiority attached to them," Prasanth concludes.
The Group has developed from a specialist in level measurement to a provider of complete solutions for industrial measuring technology and automation, with constant expansion into new territories and markets.
Endress+Hauser
Services: Industrial measurement and automation equipment