Home country courts are demonstrating a newfound willingness to entertain claims against parent companies and their subsidiaries for human rights or environmental harm in relation to overseas operations. By Suzanne Spears
Over the years, foreign claimants have tried and tried again to bring lawsuits against multinational energy corporations in their home country courts for human rights or environmental harm inflicted overseas. Most of these cases have failed on jurisdictional grounds or settled for sums that, while occasionally large, usually reflected the likelihood that the claimants' litigation ultimately would fail. Recent developments in a number of home country courts, including England and Wales, Canada and the Netherlands, however, may persuade claimants that they have a greater likelihood of success, more leverage in settlement talks and increased incentives for pursuing their claims all the way through litigation than ever before.
New risk in the courts of England and Wales
Perhaps the most significant development to date took place in the High Court of England and Wales in May 2016. Justice Coulson ruled that a lawsuit against UK-based Vedanta Resources and its Zambian subsidiary Konkola Copper Mines could proceed in the English courts. The case was filed in 2015 by nearly 2000 Zambian villagers alleging environmental damage and personal injury. The claim against Vedanta was brought principally in negligence, on the ground that Vedanta breached a duty of care allegedly owed to the claimants.
Vedanta and KCM argued that the English courts lacked jurisdiction over the claims. The claims should be tried in Zambia instead they asserted, because the claimants are Zambian and the damage occurred in Zambia. They pointed to the doctrine of 'forum non conveniens', which historically meant that an English court could stay a case against any defendant if there was another competent and more suitable forum.
The judge rejected both defendants' submissions challenging jurisdiction. In response to Vedanta, the judge found that he no longer had discretion to stay the claim on forum non conveniens grounds as a result of developments under EU law. In response to KCM, the judge ruled that, because of the claims against Vedanta, the UK was the appropriate place to try the claims against KCM. Conducting separate proceedings in Zambia and the UK on the same facts would be 'unthinkable'.
The judge's opinion with regard to the duty of care allegedly owed by Vedanta also was noteworthy. The judge found that a claim in negligence against a parent company arising out of the subsidiary's operations might give rise to liability.
Risk emerging elsewhere
Courts elsewhere, whilst relying on different grounds, have reached similar conclusions. In a recent case in the courts of The Hague, an environmental NGO and Nigerian nationals filed a suit against Shell Nigeria and its parent, Royal Dutch Shell. They argued that the companies were liable for three oil spills that resulted in environmental damage and harm to their villages. Even though the subsidiary was not covered by EU law, The Hague District Court applied Dutch procedural law to assert jurisdiction over the subsidiary, stressing that in general, the forum non conveniens doctrine no longer plays any role in today's private international law.
Moreover, whilst the District Court rejected the claims against Royal Dutch Shell, holding that a duty of care did not exist in this circumstance based on the facts, the Court of Appeal kept open the possibility that under different circumstances, a parent company may owe a duty of care to third parties.
In Canada, in a recent case against the mining company Nevsun Resources, the Supreme Court of British Columbia ruled that forum non conveniens could not be used to dismiss the claim as the Eritrean claimants would not receive a fair trial in Eritrea. Canadian courts also have found that, in certain circumstance, a parent company might owe a duty of care to foreign claimants affected by its subsidiary's operations.
Practical implications
These judgments are of considerable commercial significance. They demonstrate that courts may have limited scope to decline jurisdiction over parent companies. They also demonstrate that the courts remain open to submissions that a parent company owes a direct duty to persons affected by the actions of its foreign subsidiaries.
Despite the chilling spectre raised by these cases, companies may take some comfort from other developments. First, in the UK, given that the High Court's jurisdictional decision relied primarily on EU law, the UK's decision to leave the EU may revive the long-standing common law doctrine of forum non conveniens. Second, while the courts have shown willing to hear the argument, no judgment on the merits has been rendered to date in the three jurisdictions mentioned holding that a parent company owes a direct duty of care to communities affected by its overseas subsidiary's operations.
Nonetheless, as mentioned above, some companies have paid significant settlements in transnational tort cases, in addition to high legal fees and extreme costs to their reputations. The possibility of large settlements coupled with the increasingly likelihood of prevailing through litigation mean that transnational tort litigation is likely to continue rising.
Ways to minimise risk
There are, however, steps a company can take to minimise its chances of becoming the target of a transnational tort lawsuit even while its subsidiaries operate in challenging overseas environments. As a preliminary matter, companies can implement codes of conduct and incorporate them into contracts; rigorously observe the due diligence and compliance procedures recommended by multi-stakeholder initiatives; provide training for employees, contractors and security forces; initiate prompt investigations (internally or through outside counsel) when abuses do occur; and establish grievance mechanisms capable of providing effective remedies.
In the area of human rights, companies that use security forces to protect their operations also may limit exposure to liability by agreeing to contractual language that expressly places conditions on the behaviour of the security providers and limitations on the company's liability, and, where appropriate, states that the company otherwise has no authority to control security forces' actions.
With respect to the environment, companies may structure agreements to mitigate liability through risk transfer mechanisms, such as warranties, indemnities and insurance. Companies also may investigate possible failings in their own, their subsidiaries', their contractors' and host governments' human rights and environmental management techniques and take steps to rectify these failings.
There is good news here for energy companies. Companies that take preventive measures and think critically about corporate compliance and responsibility with respect to human rights and the environment are much more likely to avoid transnational tort litigation in their home country courts.
VOLTERRA FIETTA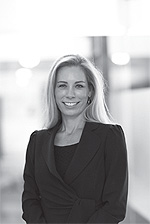 Suzanne Spears is a Partner at Volterra Fietta. Volterra Fietta is the only dedicated public international law firm in the world. It is preeminent in the fields of international dispute resolution and international business and human rights. Its clients include sovereign states, international organisations, global corporations and individuals.
For further information please visit: volterrafietta.com