Enterprise Engineering Services
Sound solutions
Although the industrial sector has undergone numerous changes and developed new complexities, Enterprise Engineering Services (EES) has stood strong by retaining the same professional values of quality, trust, and reliability for almost 50 years.
Established in the 1960s, this Aberdeen-based business is one of the UK's leading engineering companies, with 140 personnel operating from its offices, on site at projects and offshore on client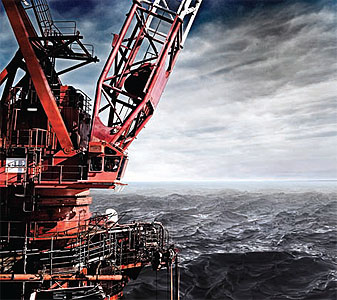 facilities. As such, EES' reach extends throughout the UK, and further afield, in industry sectors ranging from oil and gas and renewables, to hydro generation and utilities.
Having started out as a sheet metal fabrication facility, EES has expanded into a three division structure, each of which boasts its own distinct disciplines and expertise but combine to provide a complete offering across the engineering spectrum, from fabrication and assembly to installation and inspection. We provide a diverse range of services to clients in many industrial sectors, from offshore oil and gas to national utilities. These consist of Manufacturing Offshore & Energy and Scottish Rig Repairers (SRR).
In the case of the latter, SRR is not only a division of EES but a trusted name in its own right, which is well respected for its reliable service provision. Using the skills and experience gathered over decades of work in the hostile waters of the North Sea, SRR now works with customers in energy markets around the globe. The company carries out repair, maintenanceand conversion works on all types of o ffshore asset, such as semi-submersibles, jack-ups, multifunction support vessels, and FPSOs.
This is achieved through the wealth of knowledge and experience that SRR holds within its workforce, and supported by the advantages of being part of a larger organisation in terms of support services, and multi-discipline in-house capabilities. It also means that the company is able to mobilise personnel and equipment at short notice to deliver services anywhere in the world, but with the same high performance standards.
In parallel with the work of SRR, EES maintains a dedicated Offshore & Energy division, which covers a wide range of activities such as support for FPSOs, MODU and exploration vessels, and marine and renewable vessels, fixed platform support, and power generation. For many of these applications, the same basic services apply in terms of survey and design of all systems in association with partners, project management and engineering, fabrication and onsite installation, shutdown teams, maintenance support, upgrade and repair support, and final commissioning.
Already this year EES has successfully completed a short notice project for Transocean in Perth, Australia on the Legend installation. The overall scope of the project was to assist with the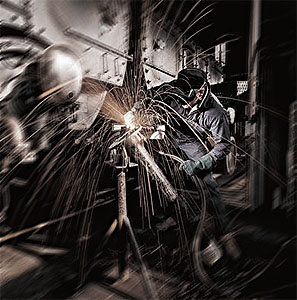 installation of the HP Mud Manifold and piping, as well as other LP piping, which saw EES carry out tasks such as co-ordination of the heat treatment and NDT, supply of class approved Welding Procedure Specification (WPS) and Procedure Qualification Record (PQR), and production of a final traceability pack for the customer.
Closer to home, EES has continued to be successful in maintaining its North Sea profile through its work with BP Exploration Operating Company, which saw its contract renewed for a further three years in 2010. This ongoing work sees the company providing pipespool and steelwork fabrication across all of BP's facilities in the North Sea.
Back on shore, EES' third division, Onshore Site Services, is supporting clients from the power generation, utilities, and petrochemical sectors in the manufacture and refurbishment of water control gates, valves and pipework. The requirements for each sector are quite different, and therefore Onshore Site Services tailors its solution to the challenge at hand. As a result, its team has played key roles in large-scale hydro-electric schemes, and major river and dock installations, drawing on its dedicated mechanical equipment overhaul shop, and fabrication and storage facilities.
With the manufacture and assembly of products a key part of the activities of all three divisions, EES maintains a 4000 square metre workshop facility dedicated to this purpose. This includes a carbon steel pipe fabrication area, light and heavy fabrication areas, machine shop, and a dedicated clean area for non ferrous materials such as stainless steel, duplex, super duplex, titanium and cunifer. The clean area has recently been refurbished and reorganised in accordance with lean manufacturing principles. Extra value and efficiency, is also brought to fabrication projects through the use of the company's extranet facility. This offers any authorised client instant access to a range of realtime and accurate status reports on their project.
One of EES' key focuses for business development in recent years has been the emerging renewables market, and therefore the company continues to dedicate resources to improving its position here. In many cases though, this market draws upon the capabilities that EES has long since honed in the offshore, energy and utility markets and therefore this benefits the business in engineering simple, but effective, solutions to problems – regardless of sector.
Enterprise Engineering Services
Services: Fabrication, assembly, installation and inspection