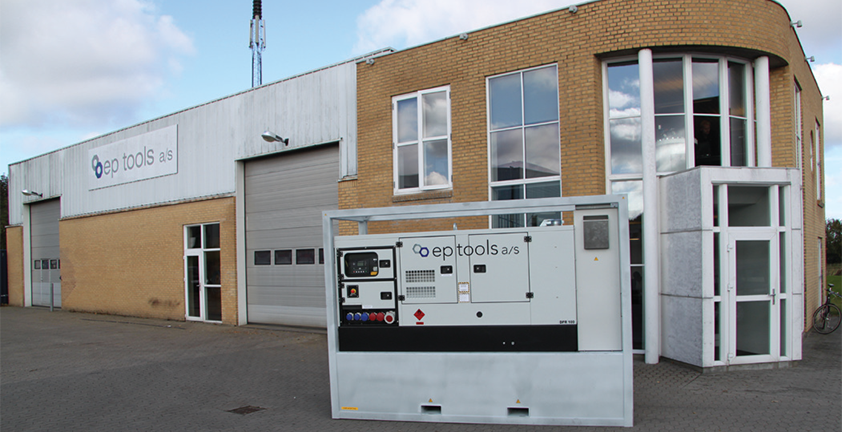 Generating interest
Operating out of Denmark, the EP Group develops and sells equipment such as generators, torque tools and lifting equipment, as well as customised solutions, to the offshore wind market, general industry and construction companies.
These services are subsequently delivered through its two subsidiaries, EP Energy, which brings together the company's expertise in emergency power and uninterruptible power supply (UPS) systems, and EP Tools, which was founded back in 1998.
In terms of its product portfolio, EP Tools offers a comprehensive spread of standard and specialist tools including hydraulic tensioners, stretch tools, manual gear keys, pneumatic torque tools, battery torque tools, digital and manual adjustable electric tools, nut crushers, pumps, and torque wrenches which boast a digital scale in the handle to ensure a more precise adjustment. The scope of EP Tools' products is increased further through its range of high-quality long-life accessories. The company also offers lifting and auxiliary equipment, including lift cylinders, triggers, workshop presses, cranes, jacks and hydraulic tools. EP Tools also delivers service, maintenance and calibration on the products.
The other largest division within the Group is EP Energy, which delivers customised solutions that are developed and produced in close co-operation with the client. This centres on UPS and generator sets, as well as almost all brands of motors and alternators. For example the company's 3000 rpm generators are available in sizes from 0.6 to 15 kVA, covering the needs of smaller installations and larger, as well as
with a variety of petrol and diesel engine types. Even the design and shape of the product is interchangeable from an open model to a trolley design, or a frame, with or without wheels.
Alongside this, EP Energy has a similar offering for 1500 rpm generators, in sizes from five to 2500 kVA. These can also be provided in different constructs including open model, trailer, and canopy, which can be delivered with a leak-proof tray for use underneath. As well as a range of engine types, the 1500 rpm generator is available with a choice of cooling methods such as oil, air, and water. Also covered within EP Energy is the provision of light towers, which are available in various designs on frames with either wheels or trailers, and up to six lamps.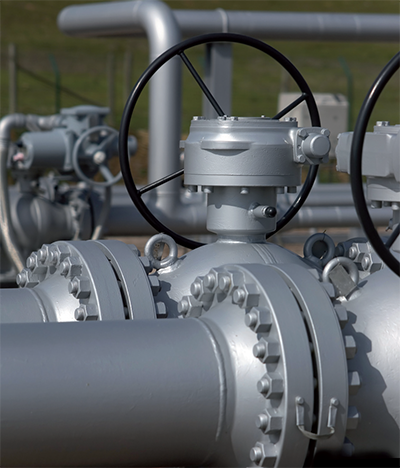 Completing the portfolio is UPS and emergency power systems, where EP Tools has extensive experience in both onshore and offshore installations, and in the past has delivered to banks, institutions, industry, railways, and military. As well as selling new products, EP Tools maintains an in-house rental capability for tools, accessories, and generators, and maintains a used market for the re-sale of equipment. All of the machinery is serviced and checked by the business before sale, therefore ensuring its quality.
EP Tools works closely with its suppliers and partners so that it can go beyond its broad standard portfolio and also offer customised solutions. Likewise, the company maintains its own R&D department where it develops and produces special designs for production tools, lifting equipment, and generators, adapted to each client's needs and wishes. EP Tools is present from initial idea through to the finished product, with proven procedures and tools to solve any task, and ensure the product complies with all laws and other requirements from authorities and customers. Notably the R&D division consists of a team of highly experienced and competent individuals, with a vast knowledge of different industries such as offshore, marine, and wind power.
It is EP Tools' experience in its standard tools and accessories that enables it to adapt these solutions to fit with specified requirements, or even to create new products from scratch. There are also a whole host of other options available, drawing across the Group, which can be combined with the tools for a complete and mobile unit. In much the same way the company produces customised lifting equipment that can lift both large and small items, therefore making life easier for employees, as well as special generators and structures like assist fixtures, assembly benches, and tool carts.
Whether a standard off-the-shelf product, or a customised solution for more challenging applications, EP Group's offering is fundamentally underpinned by a desire to exceed customer expectations and deliver the best possible service. As a result, this thinking extends beyond the initial supply, with EP Tools also performing after-service and maintenance works.
Delivered through the company's experienced and competent workforce, these activities can take place in the field or at its in-house workshops in Herning and Odense, and not only cover EP Tools' own products, but those provided by other manufacturers as well. When it comes to service, EP Tools delivers the complete package from repair and maintenance, to technical support and advice, and even teaching on how to use the equipment at delivery. The company is even able to offer rental of the same products whilst the clients' equipment is in service to ensure that production is not halted. A similar line of services is offered for generator systems as well, but with the additional potential for remote and operation monitoring.
At present EP Group has a relatively high concentration on the wind power sector, where it is supplying generators and machinery to the largest windfarm in the UK. At this time it has more than 120 generators running on this windfarm, all of which are rented to the customer.
The company is however also keenly looking at expansion properties into the oil and gas, and wider offshore markets where it sees key applications for its products. This is in keeping with the Group's vision to be the leading company in the sale of torque tools, lifting equipment, generator sets, and special customer-adaptive solutions for all industries, both in Denmark and globally.
EP Tools
Products: Lifting equipment, torque tools and generators