ERP: The industry tech you never knew you needed. By Richard Evans
In the face of highly-volatile prices, rising global demand and a growing regulatory burden, oil and gas operators today need to confront the complex challenges of cutting costs; optimizing asset performance and reducing their environmental footprint.
Across the world, oil and gas infrastructure is aging fast. Platforms are increasingly at-risk of operational failures and prey to natural disasters. That's a big issue for operators having to meet ever-growing market demands – but there could also be significant risks around safety and sustainability from plant malfunctions or oil leaks for instance.
Many operators see an urgent need for informed, timely intelligence on whether to decommission or modernize their facilities – and how they optimize the performance of the plants they decide to retain; while also enhancing the motivation and performance of employees.
At the same time, operators need to innovate to make certain they can do everything from running greener, more sustainable operations to ensuring they achieve optimum safety standards, forecast demand accurately and recruit and retain the best people. Doing all this relies on a combination of access to real-time data and the ability to achieve operational agility.
The data dimension
One of the biggest issues all energy companies face is around visibility of information. Engineering operations teams need to have quality information at their fingertips to decide whether to spend money on replacing, or overhauling an ageing asset.
That information could potentially come from multiple sources. It could come from the asset itself. It could be based on maintenance activities. Whatever the individual sources, they need to be aggregated in a cohesive way to ensure that the combined data is able to fully support a decision on the future strategy or tactics to be employed.
Cost-related information is certainly key here. Operating expenditure (OPEX) is always an important metric when companies are looking at what they should be doing, especially where it relates to capital assets, which can be expensive to manage and maintain but even more expensive to purchase new. For the oil and gas company concerned, looking at how much it is costing to operate and maintain the asset is clearly a key decision point for example.
Another important issue is the efficiency of the workforce. If the organization is not effective at planning and scheduling activities for instance, it could potentially miss maintenance schedules or not perform work in the right timeframe and that will also impact on reliability. Having the right systems and data in place is key here in increasing uptime, availability of service and workforce productivity, while looking after activity right the way through, be it upstream, midstream, downstream, or field-based.
All these different points of reference are sources of information that support any decision. If they are disjointed or don't reflect in the same way across the asset, then the business will either not able to make a decent decision, make the wrong one or even fail to make one at all. That will in turn reflect on the performance of the asset itself.
How ERP can deliver 
Having a robust and resilient enterprise resource planning (ERP) solution such as SAP S4/HANA in place is critical to managing all this data efficiently to drive seamless business operations. Such systems do this by creating a single master record of all business processes and operations, including systems and people, from a range of applications and sources, both internal and external.
The master data serves as an accurate, reliable source of business information that can be managed and shared across the organization to support robust decisions. When used effectively, it can also help the business to eliminate errors and redundancy and facilitate reporting capabilities.
These systems are also about driving process efficiencies. Many energy companies rely implicitly on ERP to keep their critical network infrastructure up-and-running. Many have invested millions of pounds in these systems over the years. Invoices are generated using them; stock is moved; hydrocarbons are accounted for and new talent is brought into the business. That's in part why any ERP platform designed for the sector must be intrinsically intricate and intelligently flexible.
The flexibility of ERP tools, like those offered by SAP, is also key in supporting the ongoing drive to cleaner energy and the broader energy transition businesses are going through currently. It is needed through every aspect of the transitionary journey, whether that's a straightforward ERP upgrade or a full transformational program of work.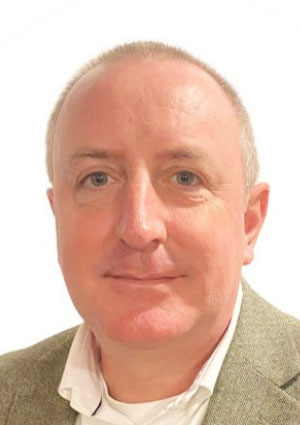 ERP systems can bring huge benefits for businesses across the energy space then but the process of implementing, evolving and maintaining a system can also be complex and difficult. The use of third-party consultancy partners is crucial then for organizations looking to get the most out of their ERP implementation. They can help ensure asset integrity and provide holistic long-term learning tailored to the systems implementation. They can ensure the business has a clear transformation plan in place, especially given the current journey to migrate from SAP ECC to SAP S4/HANA, which so many energy companies are undertaking today.
Ultimately then, ERP delivers huge capability for energy businesses. And by leveraging the technology together with the help and support of expert consultants, these organizations will be well placed to move confidently into the future.
Richard Evans is Head of Solutions and Innovation at Delaware UK. Delaware is a fast-growing, global company that delivers advanced solutions and services to organizations striving for a sustainable, competitive advantage. Delaware guides its customers through their business transformation, applying the ecosystems of its two main business partners, SAP and Microsoft. Delaware continues to service its customers afterwards, assuring continuity and continuous improvement. Delaware has over 3500 professionals in 24 offices around the world.