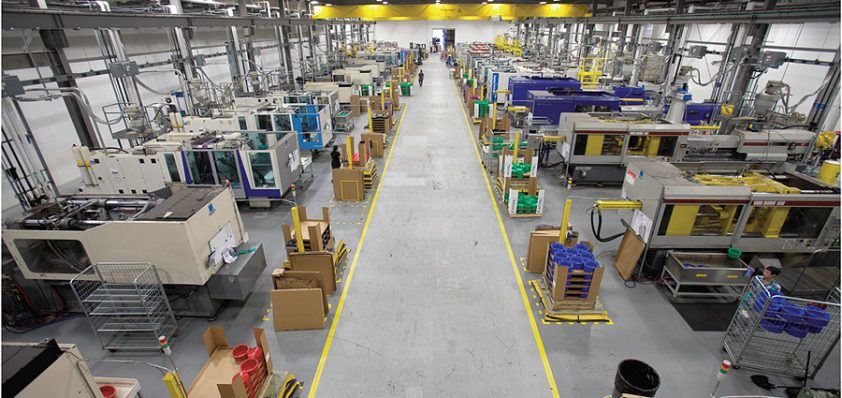 Essentra Pipe Protection Technologies
Robust innovation
With over 35 years' experience within the global energy sector, Essentra Pipe Protection Technologies has established a leading reputation – coupled with a trusted industry brand – for providing high quality pipe and thread protection products. And over and above the latest technology and innovative offering, Essentra Pipe Protection Technologies is committed to the highest standard of customer service throughout its operations, from initial customer enquiries to product delivery and aftersales support.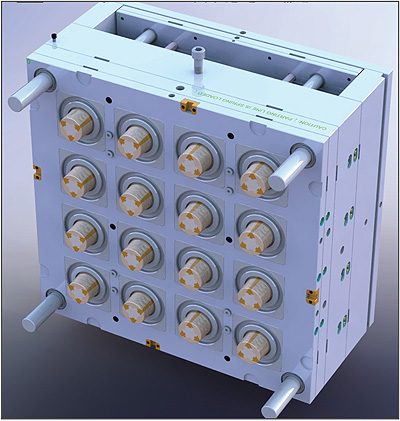 Since Essentra Pipe Protection Technologies was previously profiled in November 2014, it has continued to develop to meet the diverse needs of its customers within the energy, oil and gas sectors. With the requirement to operate in increasingly hostile and hard to reach environments – combined with the current low price of oil – there is growing pressure on operators within the energy sector to continue to reduce cost and operate ever more efficiently. Essentra Pipe Protection Technologies is acutely aware of the challenges facing the market and is committed to delivering close support and effective solutions. "The challenge we all have in our industry today is to be as efficient as possible in all aspects of developing the oil and gas resources we have globally. Along with improved efficiencies, identifying cost savings throughout the drilling supply chain are critical to compete in a global market," explains President of Essentra Pipe Protection Technologies, John Boben. "Our customers know that even in these very challenging times for our industry Essentra will continue to deliver value as the industry leader in pipe and thread protection. Therefore Essentra Pipe Protection is currently investing – and will continue to invest – in enhanced efficiencies throughout our manufacturing processes and in new technologies to support our industry."
From its state-of-the-art 136,000 sq. ft. manufacturing, warehouse and office facility in Houston and its sites in Leduc, Canada, Veracruz, Mexico and Aberdeen, Scotland, Essentra Pipe Protection Technologies is able to manufacture and deliver high-performance API, premium and custom thread protection for a complete range of oil country tubular goods in a host of applications. "Throughout our facilities we continue to add the latest in technology for large capacity, energy efficient injection presses to manufacture our products. In addition, we have developed the latest in part moulding tooling, utilising multi-cavity moulds that can produce up to 16 parts per moulding cycle. These advances help to ensure consistent quality while reducing cost," John elaborates. "We also recently added robotics and automated parts handling systems to over 60 per cent of our presses, resulting in further improvements in quality and labour cost savings. Overall, our customers benefit from these technology implementations through reduced product pricing and even higher delivery and service levels."
In addition to the equipment technology implementations that the company has introduced, Essentra Pipe Protection Technologies continues to invest in its site footprint. The opening of its state-of-theart world headquarters in Houston in 2012 saw the company complete an infrastructure build-out and total refurbishment of its former injection moulding activities into a centre to accommodate an expanded CNC threading plant to support its customers' needs. As a result, Essentra Pipe Protection Technologies is one of the few thread protector manufacturers globally to offer its customers two separate facilities for product moulding and high-speed product threading capabilities. And, with both functions located on a single site, the company is wellpositioned to provide exceptional customer service and efficient product manufacturing.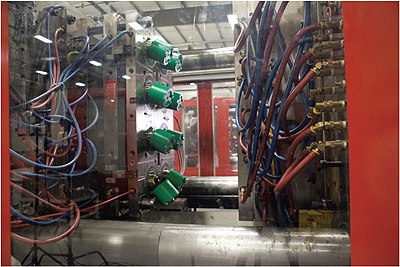 "More recently in our Houston location, we have added automated computerised indexing tool and mould storage systems installed in our dedicated fireproof tool storage room. This technology investment, of over $300K, will provide a more secure environment for the storage of our high value tools and moulds, which are the foundation of our capability to manufacture the broadest range of thread protection products in the industry. This automated indexing system for the storage and retrieval of tooling will provide even greater efficiencies in our production process," John continues." Finally, in Leduc, we have added a 23,000 sq. ft. purpose-built distribution centre in 2015, strategically located in the heart of the Alberta oil patch. Consolidating Essentra's Pipe Protection Technologies and Components previous businesses on the west coast, this new location provides the necessary space to better meet the needs of our Canadian customers from a single 'One Essentra' facility."
Building on its years of expertise and continued investment, Essentra Pipe Protection Technologies continues to offer new product lines to service the needs of its customers and to meet the requirements of industry standards. A recent example is the development of the MaxX® product line, which is certified by independent laboratory testing to comply with the stringent American Petroleum Institute (API) 5CT Annex-I 9th Edition specifications. From an all-new plastic resin formulation to the use of durable pads and diaphragms, the MaxX® was designed to withstand the most testing industry conditions, from extreme temperatures to earth-crushing impact. Another launch is the Eco thread protector, developed to address environmental considerations associated with disposal of plastic resins into landfills. Essentra's Eco protector offers the durability of a heavy duty, all-plastic protector, and is manufactured using qualified reprocessed resin generated from the company's internal moulding processes. As such, the Eco is a high quality, environmentallyfriendly and economically-priced product to meet even the most demanding requirements.
As an industry leader, Essentra Pipe Protection Technologies has been successful in building long-term customer relationships as a trusted partner. These include with companies operating not only in the oil and gas sectors, but also in mining and water well applications, with customers ranging from major and independent oil operators, drilling contractors and oil service companies to OCTG pipe manufacturers, pipe threaders and a cross-section of associated players that provide services to the energy industry. Looking forward, Essentra Pipe Protection Technologies is as committed as ever to supporting its customers with the latest technology, innovative products and excellent distribution fulfilment. "We will continue to emphasise our new product development and line extensions that support our customers' needs, as well as servicing our industry globally with more locations than any competitor. New technology to improve production efficiencies will remain a focus for the company," John concludes. "Essentra Pipe Protection Technologies has invested millions of dollars in the past few years, and we will maintain our commitment to the industry going forward. We are all currently facing challenging times: however, Essentra Pipe Protection Technologies will not just sit idly by and wait for conditions to improve. Rather, we will continue to ensure that we are optimally positioned to provide a market-leading product range and superior service level to our customers from a site footprint based on future growth opportunities."
Essentra Pipe Protection Technologies
Services: High performance innovative pipe and thread protection products