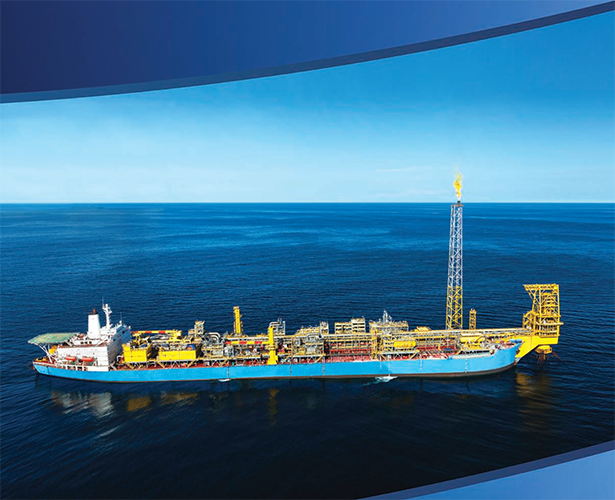 Quality on top
Incorporated in 1986, ETAP has grown to become the largest power system analysis software firm in the world.
Offering a complete spectrum of services in analytical engineering, ETAP has specialist experience in the planning, design, analysis, operation and automation solutions of power systems. Today, with more than 50,000 licenses in more than 100 countries around the world, ETAP is the most turnkey power system enterprise solution. "The company's headquarters is in California, US where ETAP's developments and testing are taking place. Offering our services to various economical sectors, we have grown 25 per cent year on year since our inception, today reaching 700 employees delivering services across the globe. We have 250 people working in-house on design, development and research support and approximately 500 people working in our 75 sales and support centres through our reps," begins Shaikh Sahid Hossain, vice president of ETAP Automation FZ LLC.
Gaining momentum over the last 27 years, ETAP has served more than 10,000 customers within the oil and gas, metal and mining, utilities, renewable and nuclear sectors. With a mission to provide state-of-the-art products and unsurpassed engineering services, ETAP delivers customer satisfaction through the combination of ultra-modern technologies and the utmost levels of quality. "Broadly speaking, we provide solutions for power systems from design, analysis, operation, automation and optimisation for a wide range of industries. The major share of our services is within the oil and gas industry, followed by metals and mining and utilities. Major customers within our dominant area of operation include British Petroleum, Total, ENI, ADNOC, KOC and Saudi Aramco, to name a few with which we are currently working on multi-build projects," discusses Hossain. "We are providing the power management and power automation solutions for Saudi Aramco's Power Distribution applications; this is one of the major projects that we have been involved with as Saudi Aramco is the largest oil and gas exploration company in the world."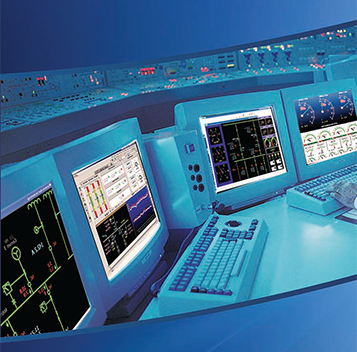 Ensuring power reliability and manageability in the most remote, challenging and inhospitable locations in the world, ETAP is trusted by the major oil and gas firms to achieve a facility power system design that is wholly prepared for all situations and environments. Having invested billions in the construction of safe, efficient and solid electrical power infrastructures, oil firms rely on ETAP to protect their electrical systems, minimise any down time and have critical load running 24/7. Furthermore, ETAP's online platform, ETAP Real-Time, aids in the identification of power issues way in advance of any potential jeopardy towards the facility.
Offering a wealth of benefits, ETAP Real-Time is designed to put customers in control of the operation, maintenance and planning of their electrical planning system through its key features of predicted system response to operator actions, system optimisation and automation, a multi-dimensional database, integrated alarm, warning and acknowledgement, and fast, optimal, and intelligent load shedding and restoration. Furthermore, the software's overall system optimisation and power loss reductions save energy costs, with up to thousands of dollars per MVA of load saved per year. Meanwhile, systems with abnormal loses, energy cost penalties and circulation power will see a significant increase in savings. Through reducing energy usage, optimising system operations and enhancing power system reliability, ETAP Real-Time delivers an immediate and long-term return on investment.
Committed to product development and customer satisfaction, ETAP spends a large per cent of its income on research and development (R&D) and has a pool of electrical scientists working at the company's headquarters in California, as Hossain explains: "ETAP's scientists bring in their different domain knowledge to enhance customer experience through user friendly products. Most of the R&D department and executive management committee have been with us since our inception, so some of our personnel have more than 20 years of experience working on the same product line. This expertise is why ETAP is ahead of the game and leading the way; our R&D department has been closely monitored by the CEO/president Dr. Farrokh Shokooh of ETAP, who knows that electrical scientists make a huge difference to the quality of a product."
By meeting the evolving needs of clients through the incorporation of ultra-modern advances in power and software technologies, ETAP has aggressively expanded its presence in countries around the world. Looking ahead, this trend looks set to continue for the innovative firm, as Hossain discusses: "We have opened eight new offices around the world in the last four years; this expansion enables us to offer close support and proximity for our customers. Over the coming five years, as a dominant player in the oil and gas industry, we plan to open no less than five additional offices. We will be looking at strategic areas such as the Middle East and the African market as these locations offer a lot of growth potential over the coming years. We aim to capture 30 per cent of the market share in the MENA oil and gas industry in 2014 and aim to grow our company."
ETAP Automation FZ LLC
Services: Power system analysis and power management solutions