Beyond borders
With new technology and acquisitions driving business growth, Exolum is maintaining its status as an innovative bulk liquid solutions provider
A year ago, Energy, Oil & Gas spoke with Spanish company, Exolum, about its 94 years in the energy industry. The company has become one of the world's fastest-growing bulk liquid solution providers, and it only continues to grow. When it started, back in 1927 as CAMPSA, the sector was largely state-run, but this began to change in 1992 when the market was liberalized. In 1997, the company was renamed CLH until last year, when it evolved into Exolum. As we learn from the business's CEO Jorge Lanza, now Exolum is determined to push the boundaries of innovation to remain a key player in the energy sector.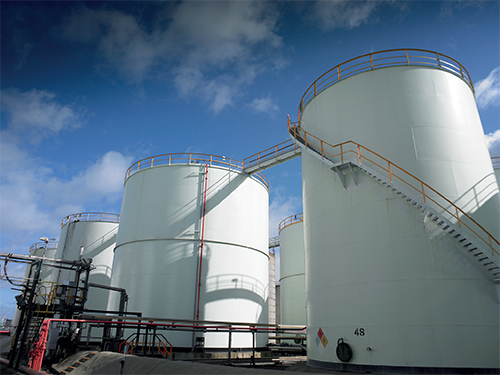 With 39 terminals integrated across Spanish refineries and ports, the company has transformed into an impressive network, compared to its previous series of independent terminals. "We have a type of system that allows immediate product transfers between our different terminals. For example, a customer can bring in a shipment to Barcelona with an urgent need to lift their product in another location, and we can make that happen. Owing to how we operate, we can fulfil that demand as soon as possible," Jorge shares.
In order to assist in its current growth trajectory, Exolum acquired Inter Terminals in 2020. "The reasons for the acquisition are threefold. Firstly, it had a footprint that was similar to what we already had in the UK, so there were opportunities to synergize our operations and scale up in the UK. We can now provide a better service to our customers by merging the former CLH pipeline systems and Inter Terminals together with what we have today.
"Secondly, we wanted to expand our chemicals business, and these terminals provided that opportunity because they were already present in the industrial complexes across the UK and Germany. The expansion into chemicals is something that Inter Terminals is well-versed in.
"Finally, it provided us with better stability to tackle bigger opportunities that we could not before. Previously, we didn't have the company size or the human capacity. The way I describe it at times is that we have moved from being four family offices to one bigger multi-country company that is able to do greater things, such as increasing our involvement in the energy transition, and we needed to have more 'muscle' to actually do that," he explains.
When the company began, it had not yet mastered the art of handling chemical products. However, with this acquisition, Exolum can take on those capabilities and, in turn, open up more opportunities for growth. "We are now trying to expand our presence in the industrial complexes. Where we are, we are also looking to integrate ourselves within our customers' supply chains to better help those that produce the products we store."
We then turn our attention to more practical developments taking place within the business, and Jorge shares that Exolum has made significant investments in automation to improve efficiency and the overall capability of its operation. "All our loading racks across our terminals, as well as the transfer between the tanks, are run from Madrid," he says. "We initiated various digital automation projects over the years to make our plants run smoothly, and to ramp up our safety levels. For example, in our terminals, we have a proprietary technology that identifies when our trucks are loading, and there is a device that can read how much space is available on that truck, as well as the various compartments that can be utilized. The reason why we have incorporated this is to ensure that we do not overfill the vehicle – a common mistake, which can lead to spills."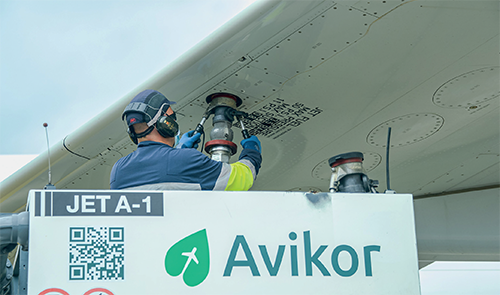 To complement its technological innovation, the business has subsequently included a number of safety measures and strategic applications to ensure greater efficiency for both its team and customers. "With these developments, clients can now connect to their mobile devices and see how much product they have in their tanks, as well as the best times for loading the trucks at our terminals to avoid any queues," Jorge continues. An additional feature is directed at the oil operator's drivers to help eliminate the use of excessive paper. "We used to keep an extensive paper trail, but now we've gone digital. If these drivers are stopped by police or they arrive at a service station, they will have all their details available on their phone.
"In terms of safety, there are a range of different items that we have implemented to ensure that our team is well taken care of. We are also in the process of implementing artificial intelligence to our advantage. We have also installed surveillance cameras in our terminals to automatically detect intrusions or faulty leaks, which has also played an important role in preventing any accidents."
Tying in with this, Jorge explains how the business is paying close attention to data research to inspect the integrity of the equipment. "We can tell, by analyzing the data and based on recorded performance, if any equipment in our facilities is likely to break down. The information we process helps us to perform predictive maintenance on our facilities so that we can make the necessary adjustments and avoid any major mishaps later on."
Our conversation then turns towards the future and what lies ahead for Exolum. Although Jorge notes that these are challenging times to predict, he is certain that the company will continue to fulfil its potential and take on new frontiers in the energy sector. "This year, we will keep adapting our infrastructure to meet customer demand, with upcoming advancements closely related to biofuels. I believe we also want to gain greater maturity within our ventures division, which is still a work in progress, but it is coming along quite nicely.
"In addition to that, we are focusing heavily on reducing our CO2 levels to meet our 2025 goals, and I believe we are right on track to achieve that. In this regard, we have very ambitious aims, but we also have more capabilities now to do so.
"We want to continue increasing our footprint as far as chemicals and biofuels are concerned and explore more opportunities in the aviation sector. We recently announced that we gained our concession in Lima, Peru, where we are building a new fuel farm and hydrant. That is a massive $80 million investment currently underway," he says.
Jorge believes that in five years' time, Exolum will have projects in operation that will help push its momentum forward. Not only will this be as a result of the company's years of expertise, but this will happen organically as the business continues to assess how the industry develops. "We want to be a relevant player in the energy transition that is able to share its knowledge with those on the ground, and I believe that is what will keep us as successful as we were when we began this journey," he concludes.
Exolum
exolum.com
Services: Bulk liquid solutions provider