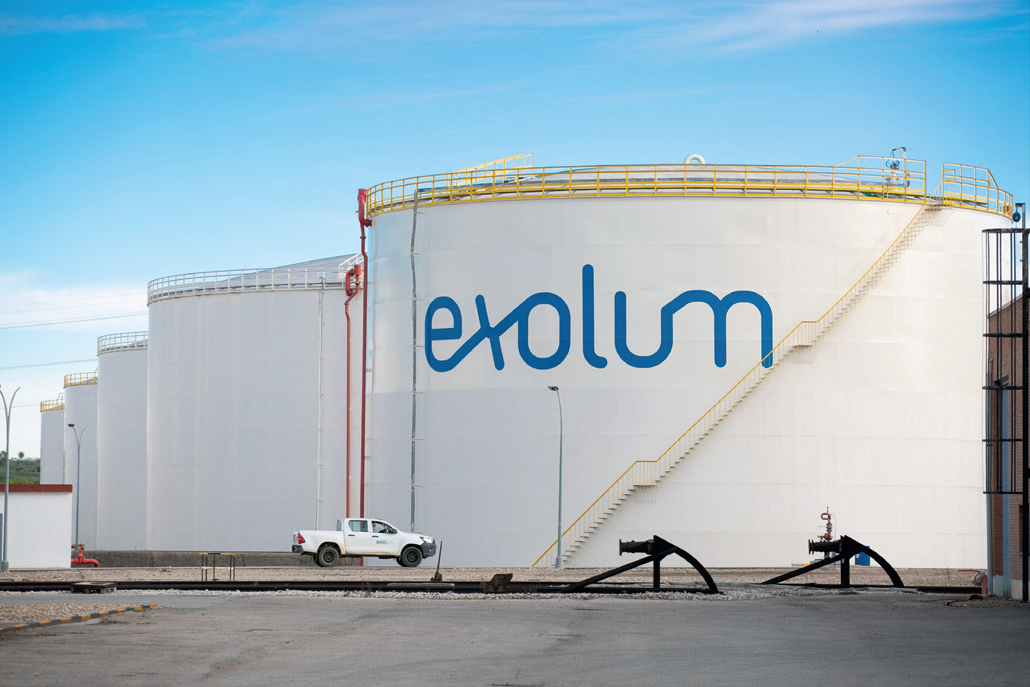 Excelling in innovation
Fueled with a passion to bring sustainability to the chemicals and biofuels industry, Exolum is leading its sector into an innovative future that keeps communities connected.
It was on March 1st 2021, that Spanish company CLH Group officially transformed into Exolum, formally signifying how a specialist in hydrocarbon logistics had diversified and expanded into a well-oiled business of the future. "We do so much more now and we wanted a name that projects that," says Jorge Lanza, the company's CEO. After new developments and acquisitions, comJorge shares with us how Exolum has taken on the challenge of sustainability, investment in research and development, and an ambition to push industry limits. "We want to be a more agile and modern company and that is what the new name demonstrates. Growing outside of existing boundaries and evolving into something that is bigger and more aligned with the green agenda that is taking over," he adds.
Although the Exolum name has only been around for a short time, the roots of the company stem back almost a century. Having surged through turbulent market challenges on its journey to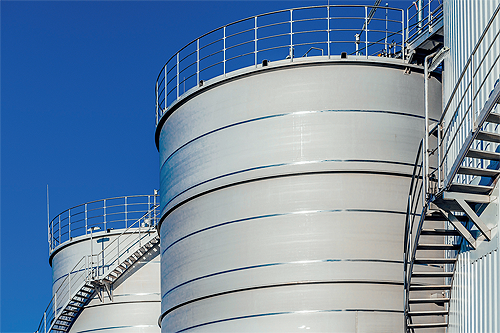 becoming a midstream oil company, Exolum now boasts an impressive 68 plants across eight European countries. "It started as an integrated oil monopoly in Spain in 1927 and since 1992, we have been trying to excel purely at logistics. In 2015, there was another milestone where we decided to share our business with the world, and that's when we started our international expansion in 2016. Since then we have expanded our oil logistics into products and services. That is the evolution of the company in a nutshell," he says.
World-class technology
With such an extensive history, it is no wonder that the company's service brochure is peppered with innovation to fuel the oil industry by specializing in petrochemical, oil and mixture storage and transportation. "Our main business is still in the origin of the company: midstream logistic activities for oil and chemical products. But above that, we have chemical products and biofuels. We also have an aviation division, which manages fuel farms and hydrants, and we are in 45 airports, managing the jet fuel logistics," Jorge explains. Despite previously offering a basic service, catering for inland Spanish demand, the business is excited now to strengthen its name in the international market with greater sophistication than its competitors.
This level of excellence is largely owed to the efficiency and application of world-class technology that the business has incorporated into its system. "We pride ourselves in being the most efficient company in our sector and we do our internal benchmarking through tech developments. Just to give you an example: we have 39 terminals in Spain and they are all lined from a single control center, which is comvery common to have, but we take it one step further because our terminals' overloading racks are managed from Madrid so basically, we work by applying what is already out there to our business in ways that no one else has done. The other thing we do in the UK and Spain is we operate a network of terminals and pipelines as a network, not as independent terminals, which is a different model to many of our competitors," he explains.
Energy transition
Over the last three years, the company has invested over €20 million strategically in research and development to refine its digital capabilities and improve its flexibility for customers. "We have in place what we call our 'digital agenda' that is set to help us actively source and implement the latest technology. When it comes to more efficient operations, our application of artificial intelligence enhances our predicted maintenance and makes it smarter and cheaper to simulate the pipelines where we also have different grades of gasoline and diesel running through. We try to program the pipelines for different products to move in the cheapest way so that we save energy. These programs also utilize multiple interfaces, which requires us to comuse data from the past that can predict the future in a more efficient way," Jorge explains. An example of how the company incorporates this technology can be seen in the process of documenting activity across its 6,000 km span of pipelines. To monitor the infrastructure, Exolum has a 24-hour surveillance system in place whereby the entire network is monitored from the pipeline monitoring centre. The system is backed up by field inspections of the route along which the pipeline runs and the surrounding areas. However, the team can also now use satellite images to detect any activity at least twice a day. Similarly, CCTV footage is also essential to spot intrusions or leaks across all its facilities.
In keeping with the theme of introducing energy efficient practices across the business, one particular area in which the company is dedicated to mastering is innovation in the energy transition. "First and foremost, our traditional business needs to be done differently, which means that it is crucial that we invest in generating our own power. Our biggest source of CO2 emissions is in the use of energy for the pumps that actually transport the product. So, we are in a program to build solar plants in Spain as well as in the UK, which will undoubtedly make our operations more sustainable. This we call our 'sustainability agenda' and that means tweaking our approach to the energy transition from a business perspective.
"We have a pretty neat project as well regarding the aviation fuel actually, which is the only alternative we have today to try reduce CO2 emissions. We have a platform, www.avikor.com,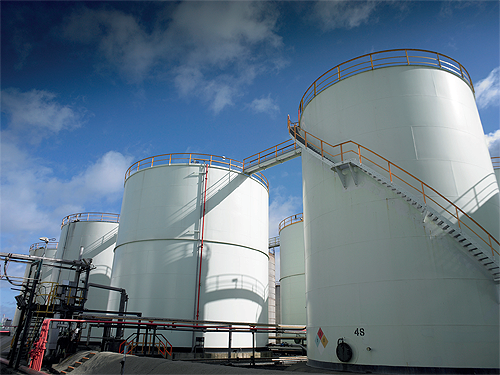 from which our main consumer can book a flight and choose to fuel that flight with sustainable aviation fuel by paying a bit extra. We're doing this at the airports in Madrid and Barcelona, and we're planning on rolling it out to Heathrow next year as well. Basically, what I'm saying is in the traditional space with biofuels we can play a huge role, not only in logistics but also in challenging the biofuels markets," he informs us.
Innovative solutions
With extensive complexities in the future of the energy evolution, no one can predict how subsequent sectors will be able to adapt. However, regarding the transport industries, Jorge believes that hydrogen will play a significant role and Exolum is determined to be part of that development. "We have a few projects that we are working on in Spain and a few in the UK that are investigating different uses for hydrogen. We are not focusing on replacing natural gas, rather we want to decarbonize some sectors, which can be quite difficult. For example, electrifying heavy transport or shipping industry cannot be done as quickly as vehicles can and that is why we are more focused on these hydrogen projects," Jorge says.
Through its determination to explore innovative solutions for the industry, Exolum is strengthening its name to continue to grow. Jorge notes that each of these developments helps the business internally to share respect with its competitors because it is able to learn from other practices that are proving to be successful. "They also allow us to expand internationally. For many years we have been a Spanish company with only one way of doing things and our models were all based on what we saw in Spain. However, now the business has decided to push itself to meet the growing demand, it means we need to open up relationships with international companies and traders and we only get that from trading outside and exposing our company to different practices. I feel that this is helping us encourage new business opportunities to learn from our peers and ultimately grow our capabilities. On the customer side, it helps us provide them with more functionality and more awareness on having multi-country contracts in aviation, which is great because many airlines don't like to deal with different service providers in multiple countries, they would rather a one stop-shop and we can do that. This gives us a better platform to deal with our customers and a better customer experience overall," he explains.
Great opportunities
Aside from looking forward to leaving Covid-19 behind, the company is also excited to integrate new terminals that were recently part of the biggest acquisition on its timeline. As the aviation industry slowly begins to find its footing, Exolum is eager as ever to continue to expand. "We can see some of the supply chains are changing. Some countries don't want to rely so much on importing their supplies, so they are rethinking their suppliers and that means new logistic needs will be opening up, which will provide greater opportunities for us. In areas where they used to invest in logistics themselves for their refineries and terminals, they may now be relying on third parties, so as far as the traditional business is concerned, there is definitely space for us to do so much more," adds Jorge.
From what we have learnt, Exolum is a company with integrity, responsibility and a vision to reshape the future that is geared to bring innovation to the liquid distribution and storage logistics services. "As you can see, there are loads of projects that we are working on; some are in the development phase, some are in construction phase and it's only a matter of months before they become operational. We are taking baby steps towards a different future and although the energy transition will be a gradual change, we want to get it right. I will be adjusting the company and in the future, we will look different but it will take time, these things definitely don't happen overnight," he says. With state-of-the-art terminals and the largest pipeline network in Europe, there is no doubt that the passion fueling Exolum will continue to successfully supply the machinery integral in keeping communities connected, now and for many years to come.
Exolum
www.exolum.com
Services: Transporters of oil and chemical products