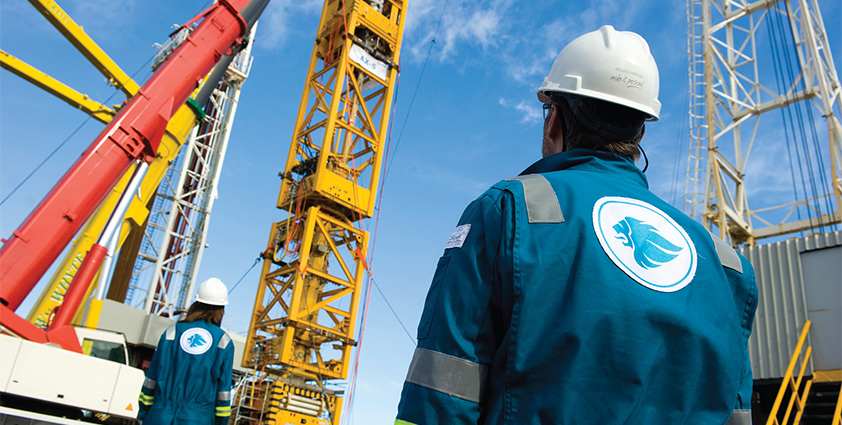 Expro International Group Ltd
Exploring new frontiers
"2009 was certainly an interesting year for the company," states Neil Sims, UK area manager of Expro.
"Expro did suffer the effects of a number of its key clients putting their major activities on hold during the financial crisis, however by the beginning of 2010 the business began to recover strongly and it continues to find itself in a recovery cycle as growth returns to the market."
With a history that dates back to the early 1970s, Expro today is a truly global brand, employing more than 4500 people and operating in some 70 countries: "Expro is involved in a number of service-related areas of the oil and gas industry, the biggest of which is well testing," Neil explains. "By carrying out various activities on behalf of a wide range of clients, Expro seeks to become the industry leader in well flow management.
"What set us apart is our commitment and customer-focused flexibility. We are committed to protecting our people, environment and reputation by upholding our health, safety and environmental performance. We have again won an award from RoSPA for the seventh year running. We are committed to providing our customers with flexible, innovative and cost-effective solutions and we are committed to providing technical and competence assurance. This is a particularly hot topic at the moment, especially in light of the Gulf of Mexico incident of 2010."
In March 2011, Expro announced the award of a UK well test and subsea services contract with EON Ruhrgas. This multi-million pound, three-year agreement involves work on the Huntington project, EON's first Central North Sea field and highlights the confidence Expro's clients have in its ability to deliver an accurate and reliable service that meets industry standards: "This is a multi-well project that the company sees as a win-win for all the parties involved," Neil says.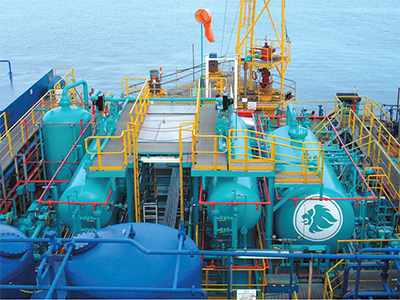 Expro's success has been built on the back of the company being people orientated and having particular qualities that make it stand out in a crowded marketplace: "Expro is a company that is very keen to push innovation, creating solutions that make a real difference to its customers' operations. It is also always looking for the opportunity to pick up and add bolt-ons to its own operations, those that will provide mutually beneficial positives, either through organic growth or through the acquisition of other groups. As a company, Expro prides itself on being very flexible and extremely customer-orientated, qualities that are present through the organisation," Neil enthuses.
Having a long-established presence within the UK and Europe, Expro constantly needs to look inwards and outwards at its operations in order to ensure it is absolutely focused on meeting its customers' delivery needs at all times. In recent years a part of this process has involved the launch of several reviews and programmes aimed at bettering the company's culture and improving its performance: "One of the more recent initiatives launched is the 'Back to Basics' programme," Neil says. "The aim is to help Expro's employees identify and understand the roles they play in helping the business deliver on its promises to the customer.
"The programme looks at the various product lines, shows how all businesses can learn from their mistakes and explains how peoples' behaviour can influence not only their own day-to-day work, but that of others around them. It is so important to engage the workforce of the company and make them see first-hand that they play a critical part in the whole process and are not simply just a cog in a giant wheel. The 'Back to Basics' programme explains just how each and every one of Expro's employees brings value to the company as a whole. It is hoped that this programme will be rolled out in the coming months across Europe and then globally."
For Expro the coming years will see the company head into new and developing markets while also remaining close to home: "The company is very well positioned to take advantage of the expanding markets in Brazil, the Middle East, Africa and Asia," Neil continues. "Europe does still have a lot to offer in terms of opportunity. There is evidence of large projects in various locations on the horizon, but as the major operators divest from the North Sea it is exciting to develop relationships with the smaller more nimble operators such as EON. These guys take up the challenge of increasing production from mature and often once marginal prospects and that is exciting for us.
"Europe may indeed be a mature basin, but it is not a dead-duck by any means and events here will only get more interesting as the market evolves, new projects arise and technology continues to advance. This is certainly not a time for pessimism and there is every reason to be optimistic about what the future holds."
Expro International Group Ltd
Services: Well testing and subsea services