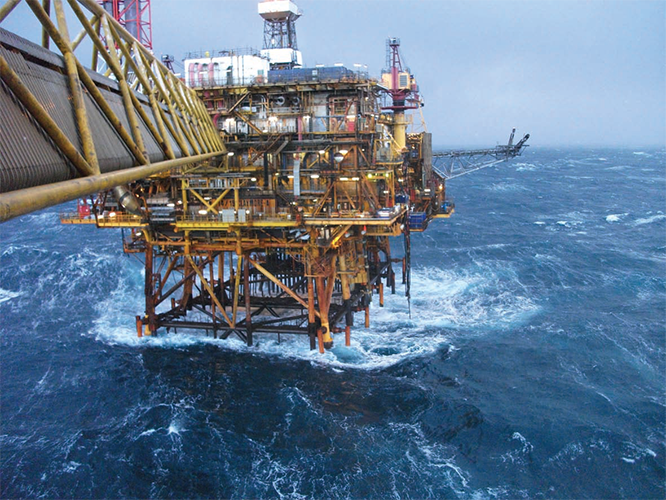 Fabricom Offshore Services
A vibrant service
Established in 2007, Fabricom Offshore Services was founded with a mission to provide premier engineering, procurement, construction and project management services to the oil and gas industry.
The company predominantly provides services to the brownfield offshore oil and gas sector from its base in Tyneside, where it is able to draw on the area's rich engineering heritage and skilled workforce to build long-lasting relationships with both its handpicked personnel and clients.
Fabricom Offshore Services operates as part of Cofely Fabricom Oil, Gas and Power, which in turn is part of the GDF Suez Group. This enables Fabricom Offshore Services to offer targeted, local services to clients operating within the UKCS, while retaining the benefit of a globally recognised brand with a strong international footprint. "Our territory is the UK North Sea although Cofely Fabricom Oil, Gas and Power also has a Norwegian company, which operates in Norway and we also have a sister company in the Netherlands who operate mainly in the Dutch sector," says business development manager Simon Roberts. "The Cofely Fabricom group is based in Belgium and is an international operator acting in a global market, not just in oil and gas but in power and petrochemical as well. So we are part of a larger group."
By focusing on high quality service and sustainable operation, Fabricom Offshore Services has fostered long-term relationships with several blue chip customers including EnQuest Britain Limited, Maersk Oil North Sea UK Limited, Talisman Sinopec Energy (UK) Limited and GDF Suez E&P Ltd. To better reach its clients and widen its resource pool, the company opened new offices in Teesside and Aberdeen in 2012 and now boasts more than 200 staff across three locations.
When Fabricom Offshore Services was last featured in European Oil & Gas Magazine during April 2013, it had recently enjoyed a period of growth with an increase in turnover of approximately 130 per cent. During 2011 the company had a turnover of £15 million, which swelled to around £33 million in 2012. This allowed Fabricom Offshore Services to expand to its present size and although the market has slowed in recent months the company has continued to win a strong portfolio of orders and remains ready to embrace the challenges of a cyclical market. "We had a good year in 2013, which was almost comparable with 2012, but things are certainly slower at the moment," Simon observes. "I think the Scottish independence referendum is playing a part and with the oil cost remaining so high, inner costs have crept up. This involves every company within the oil and gas market, including our own and everyone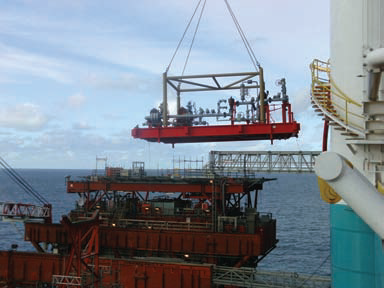 who provides services and products to the operators. As a result operators are balancing their capital expenditures (capex) and portfolios around the world and obviously the UK, Norway and Netherlands are not the only regions. Drilling seems to be slowing down as well, which has a knock on affect with new developments and the expansion of existing assets."
The ability to remain flexible and to adapt to the changing focus of the oil and gas market as it transitions from exploration to drill and then to extending the life of infrastructure has enabled Fabricom Offshore Services to continue to nurture ongoing relationships with existing clients. "Our Maersk services contract has gone very well," Simon explains. "We had a three-year engineering services contract with Maersk, which has been extended now for a further year. The initial three years are up and Maersk has chosen to extend the contract. We also won a contract with EnQuest for late-life engineering extension services on their Thistle, Heather and Northern Producer assets, which has been successfully performing since mid-2012. Things have really developed, in the case of both EnQuest and Maersk they are both giving us more work and as an offshoot of Maersk we now have a separate consultancy service that we offer as a specialist engineering capability."
The diverse scope of projects currently under contract for Fabricom Offshore Services is allowing the company to increase its service offering across the oil and gas market. With many operators currently balancing their capex in the face of increasing costs, Fabricom is increasingly able to provide consultancy services to clients trying to lower costs.
As the company continues through the remainder of 2014, Fabricom Offshore Services is confident that it will continue to win further contracts and gradually begin to look at new market sectors outside of the UK as Simon concludes: "There are certainly a number of service contracts coming around and there seems to be a lot of growth in the Southern North Sea. Of course some areas are experiencing some slow-down but there is a good pipeline of work for us. An important strategy for us will be to expand our presence in Aberdeen, that's where our business is, so that is where we need to be. The other thing is that with our skill sets we may be looking at work further afield rather than just in the UK. We are also looking to expand into integrated services work, which I think will bring about alliances with other companies."
Fabricom Offshore Services
Services: Multi-disciplined offshore solutions