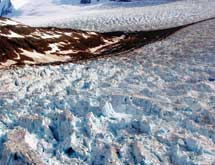 Exploration efforts both on land and at sea look to FairfieldNodal to supply the equipment and solutions they need to locate precious natural resources. The Sugar Land, Texas-based geophysical service provider is an industry leader in nodal seismic products. Its services range from nodal systems to resource acquisition, data licensing, imaging and visualization, it says.
FairfieldNodal designs and manufactures the proprietary ZNodal™ system, which is the only true cable-free nodal seismic systems used for land and water exploration, according to the company.
Its ZLand® systems are designed to stand up to the toughest terrain and require smaller recording crews than similar systems. Operators are able to quickly gather data with less risk of injury and a small environmental footprint. ZMarine® systems are also self-contained and are able to capture 3-D data regardless of water depth.
"FairfieldNodal provides acquisition systems and services in some of the world's most challenging environments," the company explains. "Crews operate a purpose-built, technologically advanced fleet, currently deployed in the deep water Gulf of Mexico, the North Sea and Alaska.
"The ZNodal imaging delivers unsurpassed accuracy in the imaging of complex geology, combining patented calibration technology with the full range of algorithms, including Kirchhoff, beam, common azimuth, wave-equation and reverse-time migration."
This year, the company shipped more than 16,000 ZLand systems to clients in the United States as well as in East Africa, Romania and Columbia.
FairfieldNodal, founded as Fairfield Industries 31 years ago, changed its name in 2010 to better reflect its expertise. "Most industry insiders know us for our spec work and processing, but the truth is, everything we do is nodal," President Walt Pharris said at the time of the name change, "from the development and production of our ZNodal™ systems to our ZNodal licensing, processing and imaging."
Manufacturing and data processing operations are based in Texas, with additional date processing centers in Denver; Ho Chi Minh City, Vietnam; and Jakarta, Indonesia. The company's sales and support offices are in New Orleans, London and Beijing.
Library of Knowledge
FairfieldNodal's node technology drives its reputation as a preeminent provider of non-exclusive seismic data in the Gulf of Mexico. "With ZNodal licensing, the company markets and licenses non-exclusive 3-D data from a continually expanding database, the industry's premier library covering the Gulf of Mexico shelf," the company says.
The company's library includes more than 2,700 blocks of 2- and 3-D data acquired since the early 1980s.
FairfieldNodal constantly updates its 3-D data, recently replenishing its entire database using Curved Ray Prestack Time Migration (PSTM).
"At the heart of ZNodal technology is a never-ending quest to go further and do more," the company says. "Our team continues to refine and enhance our processing and computing capabilities – from advanced algorithms to sophisticated software – to bring clients the most accurate seismic imaging possible, quickly and reliably."
'Up To The Task'
An example of the durability of FairfieldNodal's systems was seen in April 2011, when it successfully deployed cable-free equipment during a seismic test survey in Cook Inlet, Alaska.
The test was conducted by NES LLC, which was contracted by oil and gas exploration company Apache Corporation to determine the equipment and acquisition parameters needed by the company for potential exploration on land it leases in the area. FairfieldNodal supplied 925 nodes as well as support and operations personnel.
The survey faced significant challenges both with regard to its timeline, which needed to be condensed because of permit restrictions, as well as climate and ground conditions such as ice.
"Operationally, FairfieldNodal components and support performed nearly flawlessly in one of the world's most challenging regions for seismic operations," the company says.
The test survey was a precursor to a three-year seismic acquisition project on behalf of Apache in the region. Apache purchased $30 million of FairfieldNodal equipment. The project involves many industry firsts, including the first use of Z700 marine nodes in the United States and the first major use of Z700 and ZLand nodes in one project.
"We're very excited about Apache's decision," Gary Bartlett, FairfieldNodal's regional sales manager for North America, said in a statement. "To have Apache specify our nodes for such a difficult and important project shows how confident they are that our cable-free systems are up to the task."
Active Involvement
FairfieldNodal delivers more to the areas it serves than just seismic data and equipment. "We are actively involved in our communities, and we are proud of the active involvement of our employees," the company says.
The company's volunteer and charitable efforts include:
Donating $350,000 for Fort Bend Habitat for Humanity in Stafford, Texas, and sponsoring and building a home in a Habitat development;
Donating outdated computer equipment to Texas State University's Students in Free Enterprise recycling project in conjunction with Goodwill Industries and Dell Computers;
Providing assistance including clothing and supply donations to community members impacted by Hurricane Katrina;
Supporting the annual Susan B. Komen Race for the Cure; and
Working with the Alpha Marine Fund to provide overseas troops in the 1st Marine Division, 1st Battalion, 5th Marines, Alpha Company and 1st Platoon with $9,000 and two GPS receivers. EMI