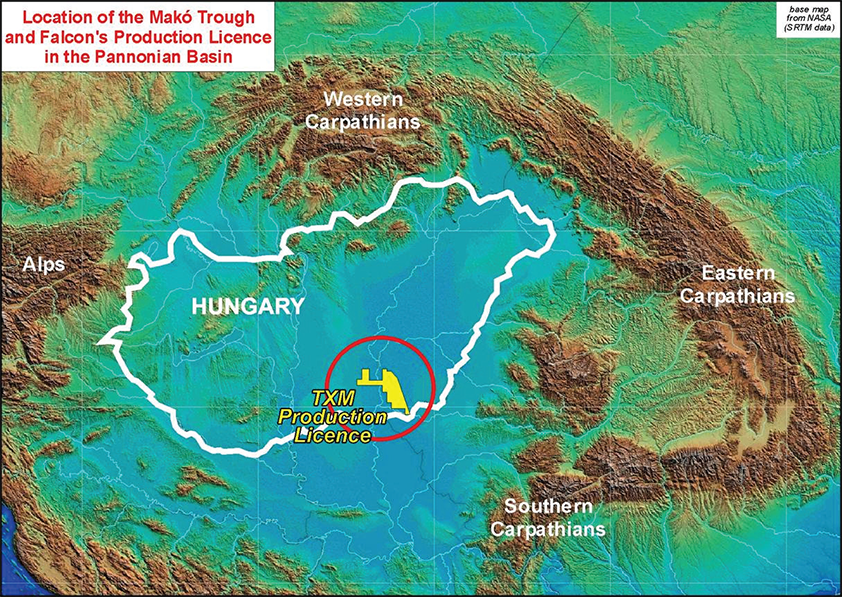 Hungry to explore
In many ways a pioneering force in the oil and gas industry, Falcon Oil and Gas has been able to gain its strategic position by leveraging experience with unconventional exploration in the US and being among the first companies to apply that knowledge to the international arena.
Formed in Denver, Colorado in 2005, at a time when unconventional drilling technology was advancing rapidly, the company has since amassed almost 15 million acres of shale oil and gas plays with ready access to African, Australasian and European markets.
Falcon's portfolio includes acreage in a number of the world's more attractive locations for new energy supplies, those being Hungary, Australia and South Africa. These assets include immense potential for both unconventional and conventional resources, giving the company a diverse and balanced portfolio of opportunities.
Falcon launched in Hungary in 2005 with the acquisition of two exploration licenses located in the Southern Pannonian Basin, the Makó and the Tisza licenses. In the two years that followed, Falcon's wholly owned subsidiary, TXM Oil and Gas Exploration embarked on an aggressive work programme that consisted of the acquisition of 1100 square kilometers of 3D seismics and a six well drilling programme to delineate the basin. Each of these wells had significant oil and gas shows, proving the presence of pervasive hydrocarbons throughout the basin. This evidence resulted in Falcon being awarded a 35-year, 995 square kilometer production license in 2007.
Over the years Falcon conducted a series of small vertical stimulations on all but two of the areas' wells, with each of the zones tested registering hydrocarbons flowing to the surface.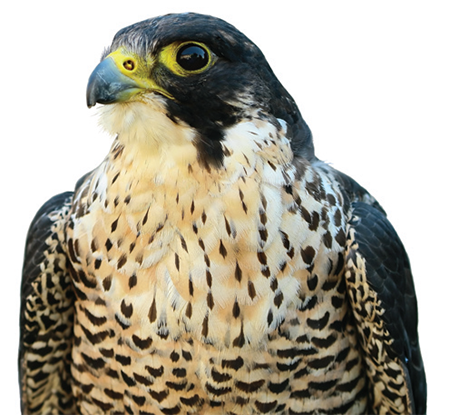 Falcon's license in this part of the world is found surrounded by the largest and longest producing fields in Hungary, with the Algyö field located little more than five kilometers West of the license boundary. The area itself boasts an advanced existing infrastructure, offering transport and access to local markets and larger European distribution centres.
In June 2011, Falcon officially released a letter of intent with the major Serbian integrated oil company, Naftna Industrija Srbije, to drill three wells targeting the shallow Algyö formation. A further development in 2012 will be a full test of an existing well bore in the deeper formations.
On April 11, 2012, Falcon announced that it has appointed Philip O'Quigley to assume the role of chief executive officer. With more than 20 years of experience working within the oil and gas industry, Mr. O'Quigley's career spans a number of London and Dublin listed exploration and production companies and includes experience of working in countries such as the US, the UK, Algeria and Argentina. Currently finance director of Providence Resources, an Irish oil and gas exploration and production company, he qualified as a chartered accountant with Ernst & Young and is a fellow of the Institute of Chartered Accountants of Ireland.
Robert Macaulay, a director of the company, and the man who stepped in as interim CEO back in November 2010, will remain on the board, while assisting with the transition of CEO responsibilities. In a recent press release, John Craven, chairman of the board of Falcon, thanked Robert for his accomplishments and continuing service to the company: "Falcon has experienced a great deal of change over the last 18 months under Rob's leadership with an emphasis on corporate stewardship and delivering results, putting Falcon on a solid footing for the future.
Craven continued, "The arrival of Philip marks a new era in the company, adding complementary finance, marketing and organisational skills to our management team with a renewed focus on the investing public. The company has an excellent high impact asset base on which to grow and I look forward to announcing accomplishments on all our properties through the year."
Today, Falcon is poised to meet essential milestones to prove commerciality of its exploration assets. The company is financed through the immediate work programmes on significant portions of its acreage in both Hungary and Australia. This includes work being undertaken both on the company's own extensive acreage and by joint venture partners. These partnerships also bring more to the table than simply money – they bring technical expertise, scaled and efficient operations, and immense growth potential.
Falcon Oil and Gas Ltd – TXM Exploration and Production
Services: Oil and gas exploration and developments