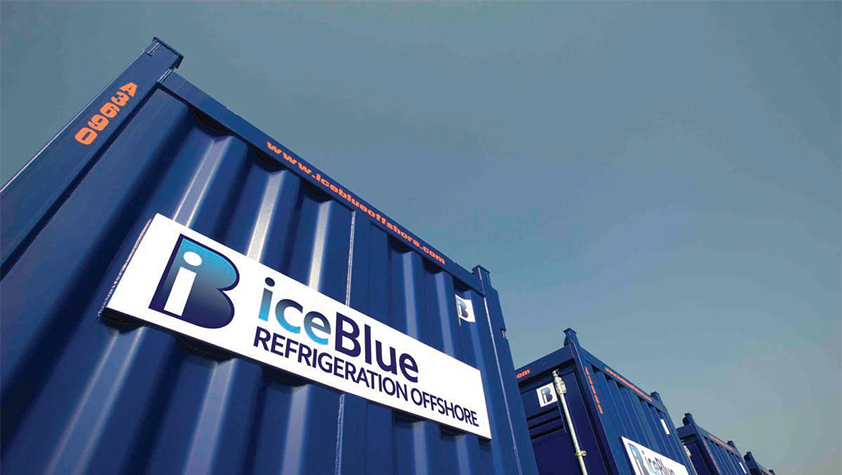 Investing in the future
Headquartered in Aberdeen, privately owned group of companies Ferguson Group was established in 1976 to service the container and accommodation demands of companies in the North Sea oil and gas industry.
Today the group employs over 180 people at its offices and facilities around the world. "Our main bases are in the UK, Norway, Singapore, Australia and the Middle East," states Hayley Yule, group-marketing manager at Ferguson Group. "We also have partners in Kenya, Ghana, Kazakhstan, Trinidad, India, Indonesia, Malaysia, Thailand, Vietnam, East Timor and New Zealand."
The group has enjoyed incredible success over the last ten years, with turnoverexceeding £50 million in 2011. As demand has increased for its high quality, innovative and versatile products, the group has invested in new yards, offices and facilities across the globe, as Hayley elaborates: "We needed larger facilities to continue our work; in July 2011 we moved into a new purpose built head office and yard in Kintore, Aberdeenshire, which was followed by a new purpose-built yard and offices in Perth, Australia in January 2012, a new office complex was opened in Tananger, Norway in March 2012 and new offices were opened in Dubai and Abu Dhabi in September 2012, and we have just moved to a bigger yard in Singapore earlier this year, things are very positive for the Ferguson Group."
Dedicated to offering a flexible and personal service, Ferguson Group's success has been achieved by listening to the market and also theunique demands of its customers, which has resulted in high quality, innovative products that improve the safety, comfort and efficiency of those working in the oil and gas sector. The group recently announced a new productat the 14th Asian Oil, Gas & PetrochemicalEngineering (OGA) exhibition and conference, which took place in Malaysia from June 5 – 7 at the Kuala Lumpur Convention Centre.
The exhibition gave Ferguson Group Singapore the opportunity to showcase its fleet and introduce the new six metre accommodation module that is specifically designed for customers working in southern hemisphere conditions. "All of our accommodation modules are certified to DNV 2.7-1 / EN 12079 and are designed and manufactured in-house to IS0 9001, ISO 14001 and OHSAS 18001 standards, so we control the design and quality of the modules ourselves. We are very flexible and listen to our customers, working alongside them and taking on-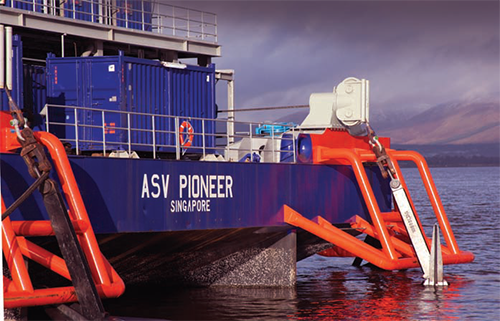 board their comments to meet their requirements." The new six-metre accommodation module offers a safe and comfortable living space for two to four personnel through the development of a new internal fit out, an attractive and relaxing interior and dual or individual air-conditioning systems with individual thermostatic control.
With an increase in upgrade and maintenance work being carried out in the North Sea and on an international scale, Ferguson Group has been offering its services to major oil and gas companies around the world; accommodation projects have included a 48-person accommodation complex complete with an office and medic module, as well as a galley and food store module for the Angel platform in the North West shelf of Australia. All modules were fitted with en-suite facilities, including under floor heating in wet units, desk and seating areas, two sets of bunks, high quality fittings and fixtures and contemporary colour schemes. All cabins were fitted with advanced integrated split HVAC systems and a PLC (Programme Logic Control) fire and gas detection system.
Focused on the continued innovation and evolution of its product range, a recent product to be launched is the group's new six-metre dual zone refrigerated/chiller container from IceBlue Refrigeration Offshore, a specialist in providing refrigeration and freezer solutions and a member of Ferguson Group. Following extensive market research, the new product was developed to offer a flexible solution for transporting a range of perishable foodstuff with specific storage condition requirements in one container. "This dual zone container offers customers two compartments, so they could have one refrigerator area and another for frozen products. The container operates this from memory, with temperatures ranging from minus 30 to plus 20 degrees," highlights James Scullion, Business Development – IceBlue Refrigeration Offshore.
A major product for the group, which boasts a wide range of innovative features, is its offshore container division's closed mud skips. Designed to improve health and safety standards and the efficient containment of drilling waste for its transportation to treatment or disposal sites, the DNV 2.7-1/EN 12079 fully certified 3.6 cubic metre closed mud skips are also designed to meet NORSOK S-002N requirements to improve health and safety. The product has been designed to reduce the risk of injury to personnel using this product; it has a lightweight aluminium lid to prevent injuries when it is opened and has been developed to ensure there is no need for personnel to climb on it, which eliminates the risk of falls, and is designed so that its forklift pockets prevent any foreign bodies from the ground falling on personnel when being transported.
On top of the health and safety benefits, the group has looked at issues in the oil and gas industry and found solutions, such as a lid sealing system that seals the unit and prevents water entering the mud skip during transportation and a drainage plug to remove any excess fluid, thus preventing the mud skip going over its payload weight.
Following an impressive 35 years of growth in the business, the group's strategic plan is to continue its international expansion and also develop a foothold wherever there is demand. These recent investments and developments in new facilities and offices, as well as its innovative product range, will enable Ferguson Group to continue meeting the increasing demands of its customers well into the future.
Ferguson Group
Services: Specialist in the rental of containers, refrigeration/chiller, accommodation and engineering modules