Small wonder
FERROMAN Engineering offers high-quality process solutions tailored to customer needs, providing components from some of the industry's foremost suppliers.
Johan Bodin is the area manager at the business, with a M.Sc. in chemical engineering, and he explains a little of the company's history. "We are in fact quite young, as we were only officially formed last year in 2007 as the result of a merger between Merinox AB and FERROMAN AB," he says. "The founders of the company both have a background in the steel industry, so our products stemmed from this area, but we have developed, and have now been increasingly working with customers from the chemical and petrochemical industry for several years." In fact, many of the products in the FERROMAN Engineering range can and have been used in both the chemical and petrochemical industries for several years before the merger.
Now working with some of the foremost companies in its market area, in addition to the chemical and petrochemical, FERROMAN Engineering offers service, construction, and equipment to the paper and pulp, food, steel, and high-temperature industries. The company also includes the subsidiary FERROMAN Nordcoat, which specialises in surface coatings and high velocity oxy-fuel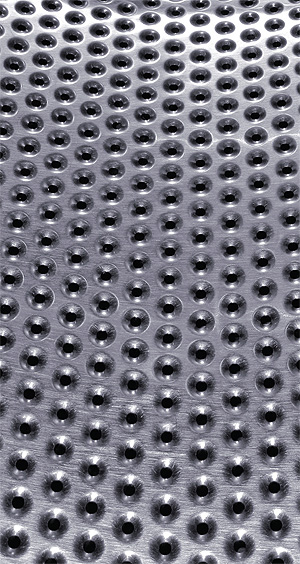 coating (HVOF), for anti-abrasive and anti-corrosive applications as well as thermal protection.
Johan comments: "At the moment we are partly responsible for the business development of the petrochemical and chemical market. Ou customers can be divided into two groups. One is the large engineering companies, which have long-term contracts and take on big projects and responsibilities for customers like major oil companies. The second of our clients are specific sites, such as refineries and process plants, where we provide our knowledge and equipment for new investments, revamping, modifications or simple maintenance."
With a staff of five based in an office in Gothenburg, Sweden, FERROMAN Engineering is continuously growing, but is basing its success on a policy of becoming a natural choice for clients, as Johan explains: "We offer complete solutions together with our partners, which brings the benefit of synergies. For instance, when it comes to purchasing new equipment for engineering companies, we reduce the number of contacts that our customers need."
Johan mentioned the company's collaborative approach, and he gave further details on why they chose this methodology. "Our partners, as we prefer to call them, have a lot of experience in their specific fields. They consist of selected Italian and German companies, such as Costacurta SpA and AEL Apparatebau GmbH, which are interested in growing in the Scandinavian market. By working closely with them and representing them, we can offer competitive prices; provide experiences from other parts of Europe and the Middle East. The close relationship also results in short lines of communication for response, which means we can provide our customers with excellent service including saving time and cost."
A dedication to forming close working relationships also extends to how the company works with its customers. For example, FERROMAN Engineering often creates bespoke products for clients, and Johan was enthusiastic about these projects: "We find that very interesting to do," he says. "A recent example of that is a specific inlet distributor we developed for a big oil company this spring to solve a problem they had in their refinery."
Johan went onto mention some other recent projects. "We're doing some research testing with a major oil company in December 2008, on a product that we developed recently. One of our partners on heat exchangers has developed process gas coolers, which definitely will find applications within the market."
It is these sort of fascinating projects that are helping FERROMAN Engineering to build its reputation in the market and Johan is confident that there are more opportunities for growth. "If we talk about petrochemical industry, we think there is growth available there for us, because of all the modifications that have to take place and also for new investments." He continued: "But like many other companies, it depends on the world's economical development."
FERROMAN Engineering may be a small and young company, but it already offers a range of solutions that is impressive. For example, for the petrochemical and chemical industries, the company offers equipment for separators, reactors, heat exchangers, cast parts, and peripheral equipment. However, as Johan acknowledges, being small can raise a few issues. "We are so small and quite new, so one of the challenges for us is to penetrate the market and to show that despite the size of our company, we can deliver first class equipment combined with good service. But our size also gives us the benefits of flexibility and the ability to form personal relationships with clients, so that we can work with them on their issues." He concludes: "My hope for the future is that we can further penetrate the market and that we will get more and more interesting problems to solve."
FERROMAN Engineering AB
Products Process solutions