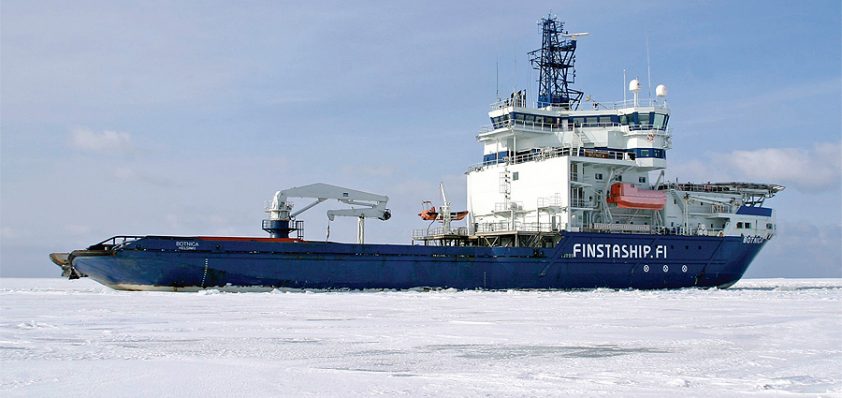 Breaking the ice
Established in 2004, Finstaship offers a far-reaching range of icebreaking and fairway services for general shipping needs, specialising in offshore and marine construction services as well as ship management and ferry services.
The company's durable vessels help to ensure the smooth running of Finnish shipping operations and its public services help passengers reach their desired destinations.  Boasting a workforce of approximately 500 people, this young organisation has already developed a reputation for providing a first-class array of services in the thoroughly tough environment of the Baltic Sea.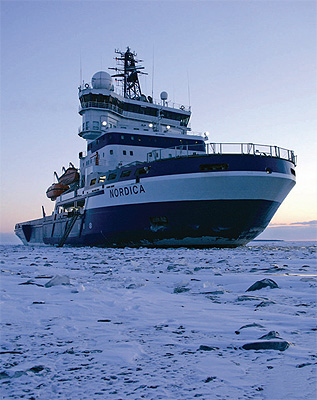 Elaborating on the company's strengths and its various clients, Esko Mustamaki, Finstaship's president, says: "One of the areas in which we are particularly strong is the quality of our fleet. We have also developed a great deal of experience and a lot of know-how within the organisation. I believe that Finstaship represents a good choice for any operator that is working in arctic conditions and requires a complex solution for their particular needs. We deal with a number of clients in the North Sea area as well, both in terms of major construction companies and also large oil and gas companies, such as Shell."
The traditional industry sector for Finstaship is ice-breaking. Such demand is borne from the fact that Finland's ports and surrounding areas freeze every year. While conditions vary from year-toyear, it is important that international trade routes are kept open and safe. These important duties are carried out by one of the world's most impressive and powerful icebreaker fleets, which incorporates three multipurpose icebreakers and five conventional icebreakers. The full range of services they provide includes assistance, towing, securing vessel traffic safety and traffic control for vessels in icy conditions. Other vital responsibilities such as close co-operation with port authorities and charterers are also pivotal to the success of this highly pressurised sector.
One of Finstaship's growing areas of competence is as a provider of powerful, hi-tech, multipurpose vessels for the global underwater oilfield construction. There are three dedicated vessels that carry out these works; the 97 metre Botnica, the Fennica and the Nordica all specialise in marine construction. The ships areall equipped with diesel electric propulsion systems and their design and engineering capabilities mark them out as particularly versatile installations, able to operate in both arctic and warmer climates.
It is an area which Esko believes will become increasingly prominent and with the oil and gas industry becoming more lucrative seemingly by the day, it is a hard assumption to argue with. "Our focus at the moment is to start the work for forthcoming building projects; we have to begin to replace some of the fleet. We have a number of the more traditional icebreakers that we will have to replace with vessels that can be used in the offshore operations – that decisionhad to be taken because it is the sector into which we will be expanding. We have spent a lot of time finding suitable vessels and the plan is to have the first new build completed at some stage in 2012 but as with anything that will depend on the shipyards. We are carrying out specifications at present and will
begin discussions with the shipyards later in the year," he says.
Finstaship's credentials as one of the leader's in the field of fairway maintenance and marine construction services were further proven in May this year when it was awarded a valuable contract. Alongside the Geological Survey of Finland (GTK), a joint bid won the tender process for the project to improve West Estonian fairways used by the Estonian Maritime Administration. The works, which will be carried out next summer, will see data collected from the seabed area of Saaremaa-Hiiumaa and the Vainnameri Sea, with a view to the construction of new fairways in the area, which are scheduled for use in the coming years. It will be carried out by a number of the company's nine vessels, which are solely designated for the maintenance, repair and construction of navigation marks and specifically designed for fairway maintenance work. Furthermore, they are also equipped with special technology that aids oil-spill prevention and response.
The company is also the proud provider of ferry services in the busy Archipelago route. Operating almost all year round, only stopped by the most extreme weather conditions, the vessels transport an average of 250,000 passengers and 115,000 vehicles each year, providing safe and reliable transport for island residents and travellers alike. The journeys are shared between 11 vessels that operate between nine ferry routes, taking in over 100 operating points with a network that covers almost all the inhabited islands that are inaccessible by road in the islands of the Turku region.
Finstaship is a company that provides services that are both wide reaching and much needed; it has achieved in four years what others would struggle to match over many decades. Having proved its worth in a number of sectors, its sights are now set on the oil and gas field. "The offshore projects which are being presented are huge and while they will be challenging it is an area of industry where we will grow for many years," concludes Esk.
Finstaship
Services: Icebreaking, fairway services, marine construction, ferry services